Women's curling has arguably never enjoyed as much balance internationally as it has now. That should set up an exciting tournament at the Winter Olympics in Beijing, where at least eight of the 10 teams stand as legitimate medal contenders as the event begins on Thursday.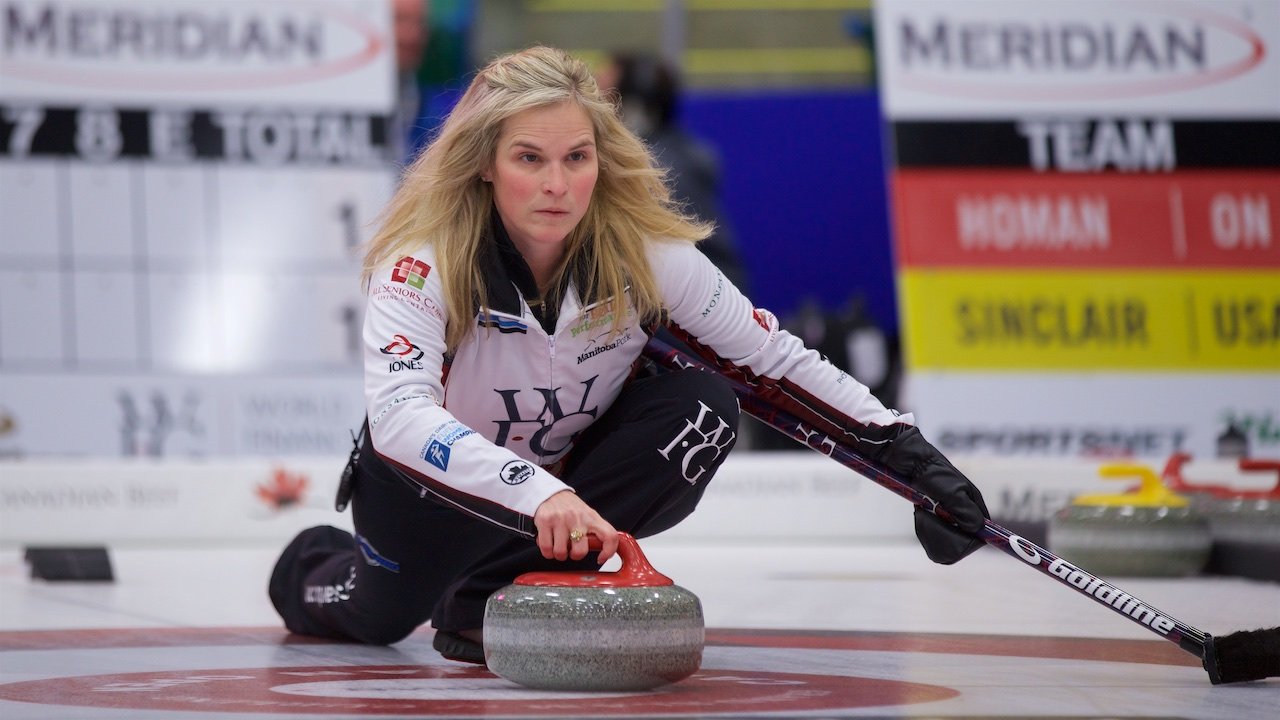 Four teams rate as virtual co-favorites at DraftKings Sportsbook, with another four only slightly behind that lead pack.
Jones relying on Olympic experience
Sweden and Canada lead the pack at +275 odds of winning gold. Despite those odds, however, not everyone is convinced these are the teams to beat.
Anna Hasselborg's Swedish team comes in as the defending Olympic champions in women's curling. Meanwhile, Jennifer Jones is representing Canada again after winning gold in 2014. However, neither team has dominated major events over the past season. In particular, Ken Pomeroy's DoubleTakeout.com rates Jones as just the No. 10 team in the world – and notes that Jones has gone just 4-9 against other top ten teams this season.
However, the 47-year-old Jones believes that her team's big game experience will make a huge difference in Beijing as they try to make up for Canada's disappointing performance in 2018.
"I think experience is always an added benefit," Jones told reporters. "I would say right now I feel like it's the perfect world because some of us have been, so we have experience and it's [Jocelyn Peterman's] first time, so we get to see the Olympics through her eyes all over again which is super exciting. There's really nothing better in the world than walking in and seeing the Olympic rings."
DraftKings lists Eve Muirhead and Great Britain as the +350 third choice after winning the European Championship and scoring wins against most of the top teams in the world this year. They are closely followed by Silvana Tirinzoni and Switzerland (+380), which struggled at the Europeans but rank No. 1 in Pomeroy's ratings. Tirinzoni won the World Championships in women's curling in both 2019 and 2021.
Women's curling field features depth, balance
Behind that lead pack is a second tier of teams with realistic chances of winning the tournament. Japan (+1000) has performed well but struggled against top teams. South Korea (+1200) returns the team that won silver in 2018. Alina Kovaleva skips the Russian Olympic Committee (+1200) after winning silver at the World Championships last year. And Tabitha Peterson has the United States (+1200) in position to challenge for its first medal in women's curling.
---
Olympic Women's Curling Odds (via DraftKings Sportsbook)
Sweden: +275
Canada: +275
Great Britain: +350
Switzerland: +380
Japan: +1000
South Korea: +1200
ROC: +1200
USA: +1200
China: +5000
Denmark: +10000
---
Tabitha will play with her sister Tara, who is making her first Olympics appearance.
"Curling at the Olympics with your sister? This is the kind of thing you dream about," Tara told the Star Tribune. "But not many people get to see it to fruition. We feel so fortunate to have this opportunity."
The women's curling tournament begins with a full round-robin between the 10 teams. The top four will then make the medal rounds, with the gold medal game taking place on Feb. 20.