European nations have long dominated handball – the Olympic game, not the American sport sometimes known as wallball – with only one team from another continent ever winning a medal in men's play. That trend will likely continue in 2021, as a slew of European powerhouses lead the men's handball field at the Tokyo Games.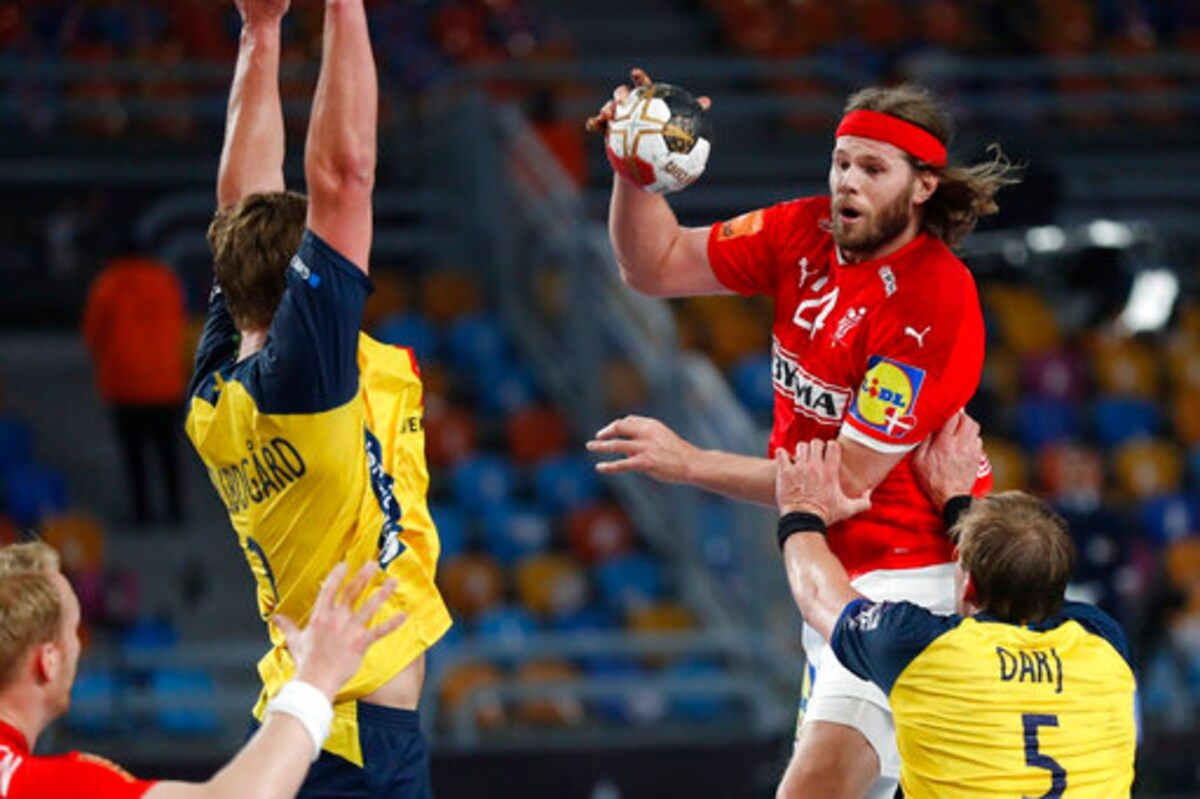 Denmark comes into the tournament as the +240 favorite to win gold in men's handball, according to FanDuel Sportsbook.
Denmark holds Olympic, World titles
The Danes are looking to repeat as champions after winning gold in Rio back in 2016. Denmark also won the 2021 World Men's Handball Championship, knocking off Sweden 26-24 in the final.
Norway and Spain share the honor of second choice in the men's handball odds, with each coming in as a +300 pick to win gold. Spain finished third in the 2021 world championship and gave Denmark a tough game in the semifinals, losing 35-33. Norway dropped its quarterfinal match to Spain in that same competition, but reached the final in 2019.
---
Olympic Men's Handball Odds – To Win Gold (via FanDuel Sportsbook)
Denmark: +240
Norway: +300
Spain: +300
France: +650
Sweden: +750
Germany: +1300
Portugal: +2900
Egypt: +2900
Bahrain: +10000
Argentina: +10000
Brazil: +10000
Japan: +10000
---
France (+650) enters the handball tournament fourth on the board. The French team dominated men's handball for years, winning gold at both Beijing 2008 and London 2012. But it came up short in 2016, losing to Denmark 28-26 in the final to take silver. The French team remains formidable though, having reached at semifinals of the past two world championships.
Heading further down the men's handball odds reveals only more European contenders. In fact, there isn't a single team outside of Europe that ranks ahead of one from the continent. Sweden (+750) and Germany (+1300) also expect to easily qualify for the knockout rounds and contend for medals in Tokyo.
Egypt emerging as men's handball contender
If there's one hope for an upset, Egypt may provide that spark. The Egyptians rank alongside Portugal as +2900 picks to win gold. While Egypt remains an outsider, it did reach the quarterfinals of the 2021 world championship, and nearly pulled off a monumental upset.
After regular time, Egypt and Denmark stood tied at 28 goals each. Extra time failed to separate the two, and with the score knotted at 34-34, the match went to penalties. Only there were the Danes able to secure victory by a 4-3 margin. If Egypt can maintain that form, it should make the knockout rounds and may have a shot at taking home a medal.
Also in the tournament are Bahrain, Argentina, Brazil, and hosts Japan. All four teams are listed at +10000, and shouldn't factor into the medal race.
The men's handball tournament begins with two round-robin groups of six teams each. The top four teams from each pool will advance to knockout play. The last remaining teams will play in the gold and bronze medal games on Aug. 7.