Oklahoma State hasn't managed to beat Oklahoma since an overtime victory in 2014. But this year, the Cowboys have a chance to not only hand the Sooners a defeat in the Bedlam rivalry game, but knock Oklahoma out of both Big 12 and national championship contention.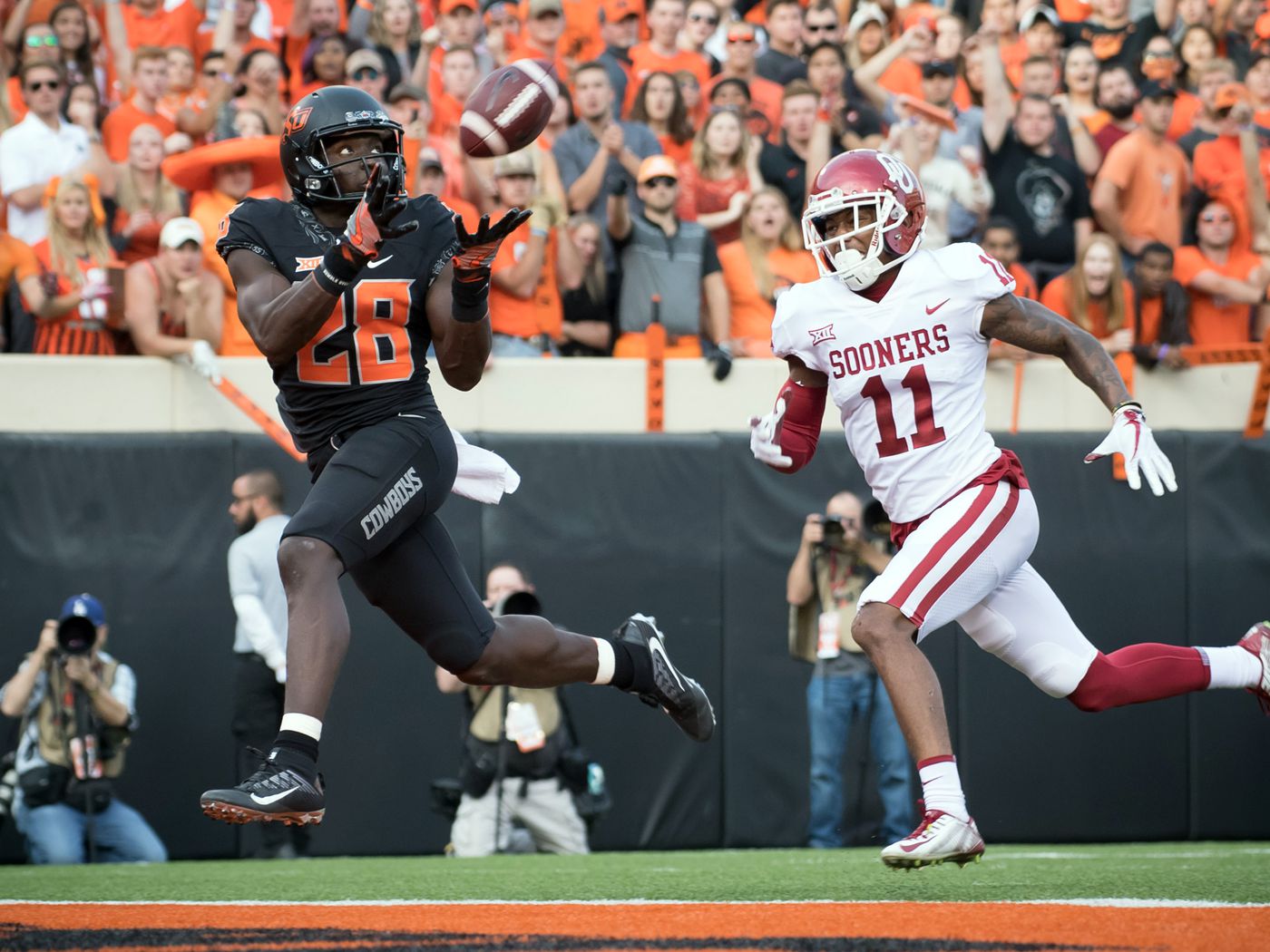 The Cowboys enter the game as a 4.5-point favorite over the Sooners, according to FanDuel Sportsbook.
Oklahoma State overlooked in playoff race
No. 7 Oklahoma State (10-1) has never made it to the College Football Playoff. There's no guarantee that they'll make it this year, even if they win out. Head coach Mike Gundy says he's focused on winning, not on arguing over making the playoffs.
"It just goes against my nature," Gundy told reporters, speaking of politicking for a playoff spot. "The culture that we've tried to create with our players is not that. And so I don't feel like me being the guy in charge that I can do that. And I'll be honest with you, I don't think anybody would listen to me."
Oklahoma (10-1) has put together some disappointing performances all year, but remains on the fringes of the playoff discussion. FanDuel has the Sooners at +5000 to snag the title, not far behind the Cowboys (+4000). While Oklahoma sits at No. 10 in the CFP rankings at the moment, beating Oklahoma State and then winning the Big 12 Championship would vault the team into the mix.
That starts with a game in Stillwater, a place Oklahoma head coach Lincoln Riley says is always a challenging environment to play in.
"This is different in a lot of ways than OU-Texas where that's [neutral], this one being a home-and-home," Riley told reporters. "Obviously we know their fans, crowd, all that will be geared up for it, like they have been every time we've been there and like our crowd is when they come here. So, I mean, it's a little bit different atmosphere there, but it's great stadium. Fans are into it. Students are into it. It's a fun place to play."
Rematch looms for Big 12 rivals
If Oklahoma wins, they'll advance to the Big 12 Championship – where they would immediately get a rematch with Oklahoma State. The Cowboys have already clinched their spot in the title game. Oklahoma will make it with a win over Oklahoma State, or if Baylor loses to Texas Tech on Saturday. Otherwise, Baylor would face the Cowboys in the title game.
"The potential is unique, but I mean it's on us to win," Riley said of the potential for a rematch. "So, that part's just like every other one. Even when we've had games before in the regular season where we've already clinched it…you don't hold back. We don't get 50 of these things. We don't get 60 of these things. You only get so many."
Oklahoma State rates as the -175 pick to win the Big 12 Championship, with Oklahoma (+300) and Baylor (+400) the only other teams still in contention for the title.