In an attempt to fix a porous defense, Oklahoma Sooners head coach Lincoln Riley fired defensive coordinator Mike Stoops on Monday — two days after the team gave up 48 points to arch-rival in a 48-45 upset loss on Saturday.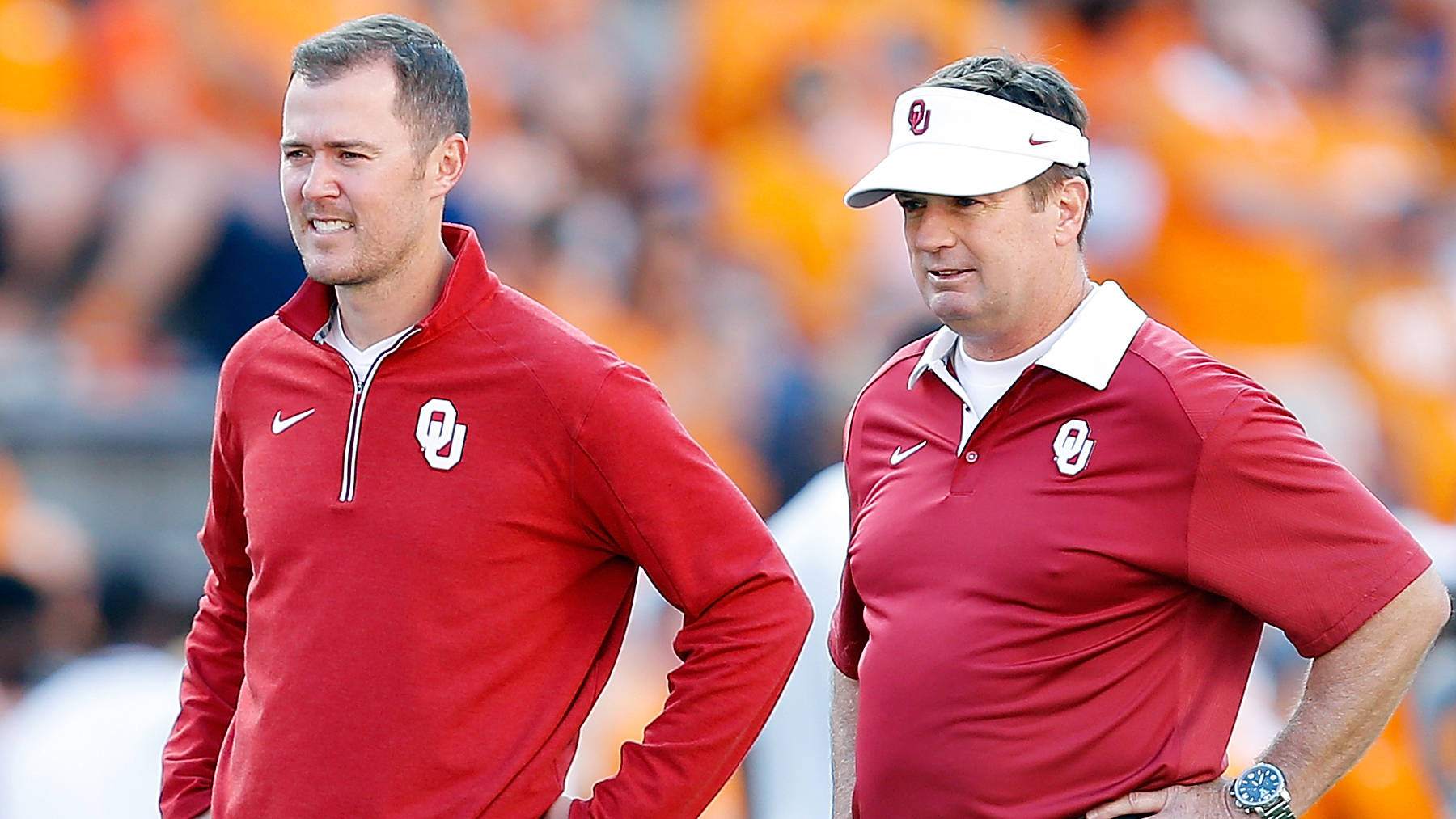 For the Sooners, it was their first loss of the year. They were favored by 7.5 points to win the Red River Showdown, the annual rivalry game played between the two schools in Dallas, yet it was the fourth time this season that Oklahoma failed to cover the spread — indication of a team that has been underperforming despite their record.
The Sooners entered the game ranked No. 5 in the AP Top 25 Poll, and was a regular part of the college football playoff conversation. But after the loss to Texas in the Cotton Bowl, they dropped six spots to No. 11, all but eliminating them from playoff contention without a few miracles.
OU's odds of winning the NCAA football championship dropped from 18/1 to 50/1.
Defensive Meltdown
When Mike Stoops first ran the Oklahoma defense it was one of the best in the nation. In recent years, however, it had begun to slip.
Stoops first joined the Oklahoma football program in 1999 when his older brother, Bob, was head coach. Mike then took a head coaching job at Arizona in 2004, a position he held until 2011, when he was fired. He returned to Oklahoma as defensive coordinator in 2012, and remained on staff even after Riley took over for brother Bob as head coach in 2017.
The 48 points Texas scored was the most in the 118-year history of the Texas/OU rivalry.
And it came at a time when the Longhorns were supposed to be struggling on offense — ranking 79th in the NCAA for total offense, and 73rd in scoring offense.
The Sooners defense, though, made Texas look like an field-driving powerhouse. The Longhorns racked up 501 yards of offense in the game, and scoring on their first five possessions.
Riley seemed to foreshadow Stoops' fate in his comments to reporters after the game.
"We didn't tackle great," Riley said. "I didn't think we covered great. We had too many guys just getting beat to the ball in a couple of situations, and the glaring thing was the third-and-longs that we gave up."
Stoops took most of the blame for the defense's poor performance.
"I'm extremely disappointed in my ability to get this team to play at a higher level," Stoops said after the game. "It takes everybody pulling the same way. Certainly I take a lot of that responsibility, that's for sure."
Stop the Bleeding
Riley named Ruffin McNeill as interim defensive coordinator. McNeill is an assistant head coach, and also served as the defensive tackles coach. He came from UConn, where he was the head coach from 2014-2016. He also was head coach at East Carolina.
"Ruffin has an impressive resume," Riley said. "That's why I wanted him on our staff in the first place.
But can McNeill improve a defense that has given up more points than the previous week in five of their last six games? This is a defense that has seen opponents in 21 red zone chances score 18 touchdowns and three field goals.
McNeill gets his first chance to show if he can turn the defense around in nine days when the Sooners travel to Forth Worth, Texas to face Texas Christian University. The Horned Frogs are 3-2, and should be a fairly large underdog.