The Oklahoma defensive this season has been downright offensive, and it may be holding the Sooners back when it comes to the College Football Playoff Rankings. The team is currently No. 6, but if teams in front of them falter, there is no guarantee they would leap frog them considering the team's porous defense.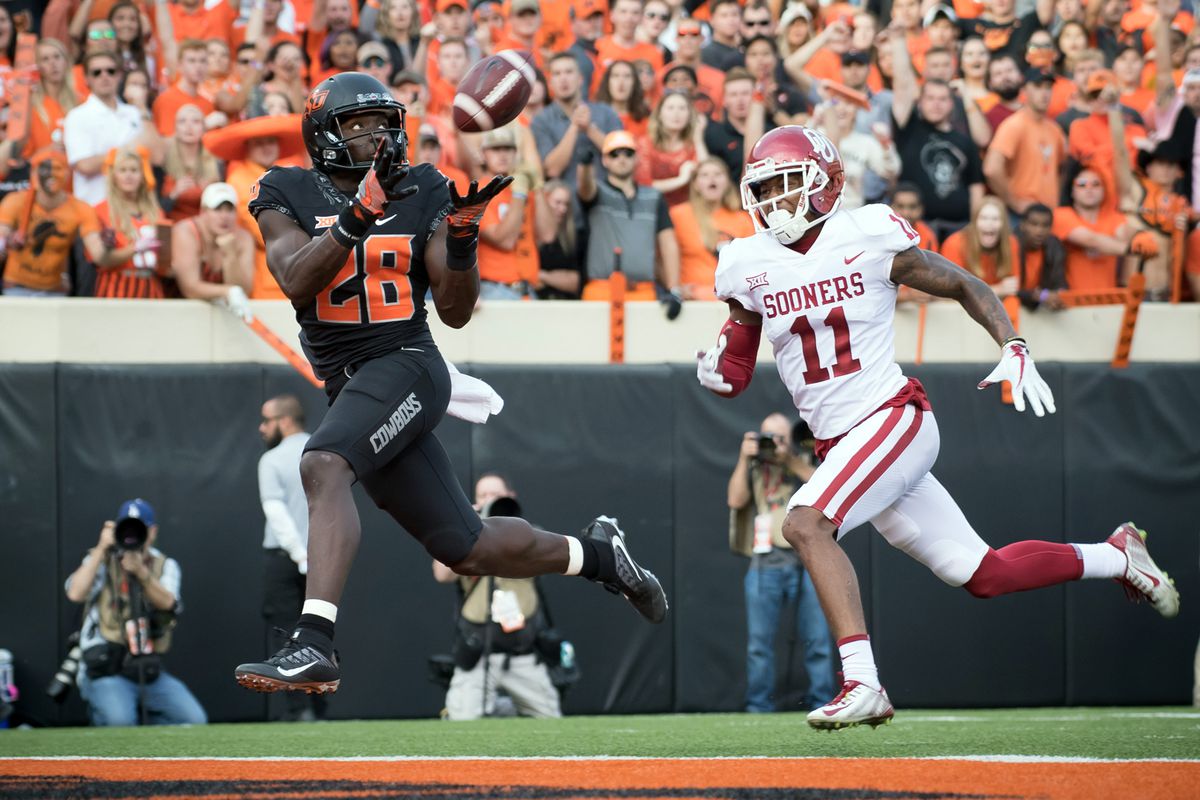 They definitely aren't getting much support from the committee in charge of the CFP rankings. Chairman Rob Mullens expressed concern with the team's inability to limit inferior teams from the end zone.
"Obviously, we're very aware that they have one of the most dynamic offenses in the country, a great quarterback, lots of great skill position players," Mullens said. "But we're very aware that they're having defensive trouble."
Couldn't Stop a Clock
That is as diplomatic as Mullens could be. He used the word deficiency in describing the Sooner defense, though that might even be charitable.
Oklahoma ranks 80th in the country in total defense, giving up an average of 416 yards per game. The have let opponents hang 40 or more points on them three times.
After the first 40-point surrender in the team's only loss, 48-45 to Texas, defensive coordinator Mike Stoops lost his job. Coach Lincoln Riley didn't relish making the change.
"It was a tough decision, probably the hardest day I've had here as a head coach for sure, tough because I know what Mike's meant to this program, the kind of guy he is, the kind of friend he's been to me," Riley said. "Been through a lot together with him, so very difficult, but at the same time my job's to make the best decisions for this program and for this team right now. And I just—at the end of the day I felt like we needed a new voice. We needed just a little bit of a spark, and I thought that making the change was right for that reason and also because I felt good about the guys that we have in this room and our plan for the rest of the season, because this team's got a lot in front of them."
New Boss, Same Results
Riley appointed Ruffin McNeill to defensive coordinator, and the defense has gotten worse. In the last two weeks, the team has allowed 93 points.
In last week's rivalry game against Oklahoma State, the Cowboys generated 39 first downs, which is the most any team has put up on an FBS defense this season. OSU finished with 640 yards of offense and averaged a 7.4 yards per play.
Still Riley and McNeill are spinning the narrative as hard as they can. McNeill pointed to the team denying the Cowboys a two-point conversion that would have given OSU the upset.
"Critical stops, if that's a category," McNeill said. "Maybe somebody should look that up, critical stops. Stopping two-point plays is pretty big, I think."
Riley said that it is a process, and said he has seen improvement, though the stats say otherwise.
"You are not going to correct everything overnight," Riley said. "We aren't happy with how we played last Saturday by any stretch. We've got to play better, but those of us in those walls, we see the makings of what we want to be. And we're not that far off."
But the Sooners have only two games to fix it, and the committee deciding their postseason fate is watching closely.