Fans of professional wrestling are looking forward to Sunday's Royal Rumble, one of the premier events on the WWE calendar. But along with the expected superstars, bettors seem to be rallying behind a surprising figure as a potential wildcard to win the 30-man battle royal that headlines the event.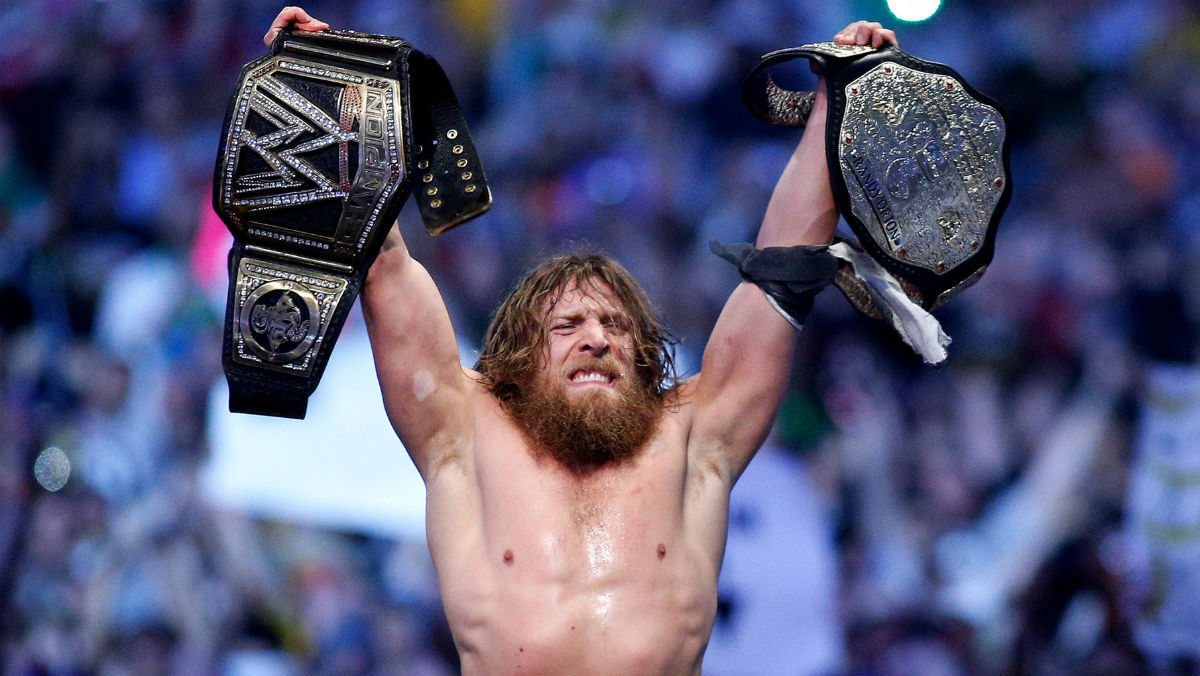 In the past week, Daniel Bryan's odds of winning the men's Royal Rumble have dropped precipitously at online sports books. Bryan was initially listed at 66-1 at Paddy Power, but now he is being offered at 4-1 odds, making him the third choice to win the event.
Such a move would be unheard of in most sports, but doesn't immediately raise any alarm bells in the scripted world of professional wrestling. Betting on professional wrestling is similar to betting on reality show winners, with new story twists giving fans insight into who might be getting a push to be the last man standing, a feat that comes with an automatic title shot.
Medical Issues and Inside Information
But Bryan winning the Royal Rumble would be truly shocking, in no small part because WWE's medical staff hasn't cleared him to compete. Bryan (whose real name is Bryan Danielson) is a three time WWE Champion and has headlined numerous pay-per-view events. But in 2016, he retired from professional wrestling due to medical issues stemming from multiple concussions. He now serves as the SmackDown General Manager, a position from which he can participate on shows in a non-wrestling capacity.
Rumors began swirling that Bryan could be participating in the Royal Rumble – and perhaps win it – last week, though fans were split on whether or not this was realistic. That's when the bets began to pour in on the fan favorite, slashing the odds that he would pull off an improbable victory.
The buzz only intensified when popular wrestling website WrestleZone posted a message received from Oddschecker, which referenced some inside information when talking about the sudden betting interest in Bryan.
"Fan favorite Daniel Bryan has seen a plethora of attention, despite apparently not being medically clear to compete," Oddschecker George Elek said. "There may be something in this story, however, with our sources claiming that the storyline between Bryan and Shane O Mac coming to fruition and resulting in a fairy-tale return win for the constantly over superstar."
Nakamura, Reigns Still Favorites
While money may be coming in on Bryan, he is not the favorite to win the Royal Rumble at most sportsbooks. Instead, two other superstars are seen as more likely victors.
First, there's Shinsuke Nakamura, the Japanese wrestling legend who has been with WWE since 2016. Many observers think the company will push Nakamura as a headlining star this year, which could start with a win at Royal Rumble. Nakamura is the even money favorite to win the Royal Rumble match.
Meanwhile, Roman Reigns is the second choice at most sportsbooks, being listed at 5-2 odds. Reigns lost the Intercontinental Championship to The Miz on the 25th anniversary of Monday Night Raw, which could open him up for a run at the Universal Championship.