While most of New York City expected a local sports team to trade prospects to the Toronto Blue Jays for pitcher Marcus Stroman before the July 31 trade deadline, no one expected it would be the Mets who snagged Stroman and not the Yankees.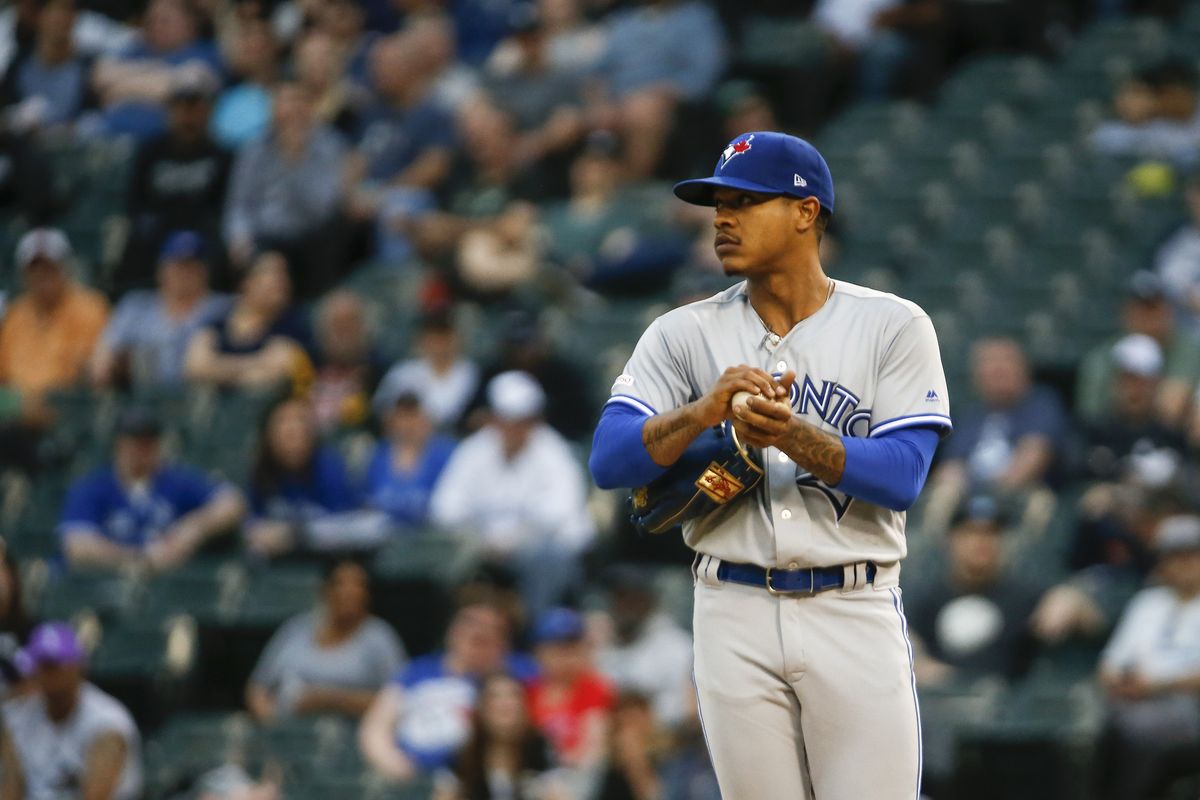 Marcus Stroman is a career 45-47 pitcher with a 3.76 ERA and 1.28 WHIP. This season, Stroman made the All-Star team after a strong first half. Overall, he is 6-11 with an impressive 2.96 ERA and 1.23 WHIP.
Yes, the Mets and their unconventional general manager Brodie Van Wagenen made a highly unconventional move. It's not very often where you see jaded veteran beat writers completely stunned by a trade.
"Nobody can confuse an entire industry like the Mets," said Jayson Stark from The Athletic. "And they've done it again with this trade for Stroman."
The Mets are several games under .500 and out of the pennant race, while the Yankees got their faces bashed in against the Boston Red Sox over the weekend and in desperate need of a starter.
If the Mets let Zack Wheeler walk, or deal both Wheeler and Noah Syndergaard, then they will need a capable arm in their rotation behind Jacob de Grom. All of that hinges upon the logic that the Mets will trade Thor to someone not named the Yankees.
The San Diego Padres are interested in Syndergaard. However, reports suggest their offer was light and not up to Van Wagenen's standards. The latest rumors suggest the teams are seeking a third team to facilitate a three-way trade.
Stroman Returns Home
Marcus Stroman, 28, grew up on Long Island less than an hour from old Shea Stadium. He pitched against Mets pitcher Steven Matz, who is also a former Long Island high school standout.
Stroman went south to Duke on a baseball scholarship. He spent the last six seasons with the Toronto Blue Jays. He's never won more than 13 games in a season in 129 career starts with the Blue Jays.
The Blue Jays would have traded Stroman to the Yankees for All-Star infielder Gleyber Torres. The Yankees scoffed at that notion and could not find a suitable counter offer. The Blue Jays were not interested in outfielder Clint Frazier.
The Mets shipped out two minor league pitchers. Anthony Kay started out in AA and earned a promotion to AAA Syracuse. He's only 1-3 with a 6.61 ERA, but scouts like his stuff. Meanwhile, the Mets drafted Simeon Woods Richardson out of high school in Houston, Texas. He struggled in single-A ball in the Carolina leagues with a 3-8 record and 4.25 ERA.
Making (Weird) Moves
Van Wagenen said he did not want to deal Noah Syndergaard to the NY Yankees because it would give the Yanks more press and buzz than the Mets. There is a kernel of truth to that statement, but taking a short term PR hit is much better when you can gobble up a couple of premier prospects for the long term.
Perhaps Van Wagenen acquired Stroman in a defensive move. In one sense, he prevents an NL East rival like the Atlanta Braves from bolstering their rotation. At the same time, it's a way to give the proverbial middle finger to the Steinbrenner clan and Yankees GM Brian Cashman. Stroman was among the pitchers they were heavily interested in because of his familiarity of the AL East.