Novak Djokovic has emerged as the early favorite to win the 2019 Nitto ATP Finals next month in London, at least according to one major European bookmaker.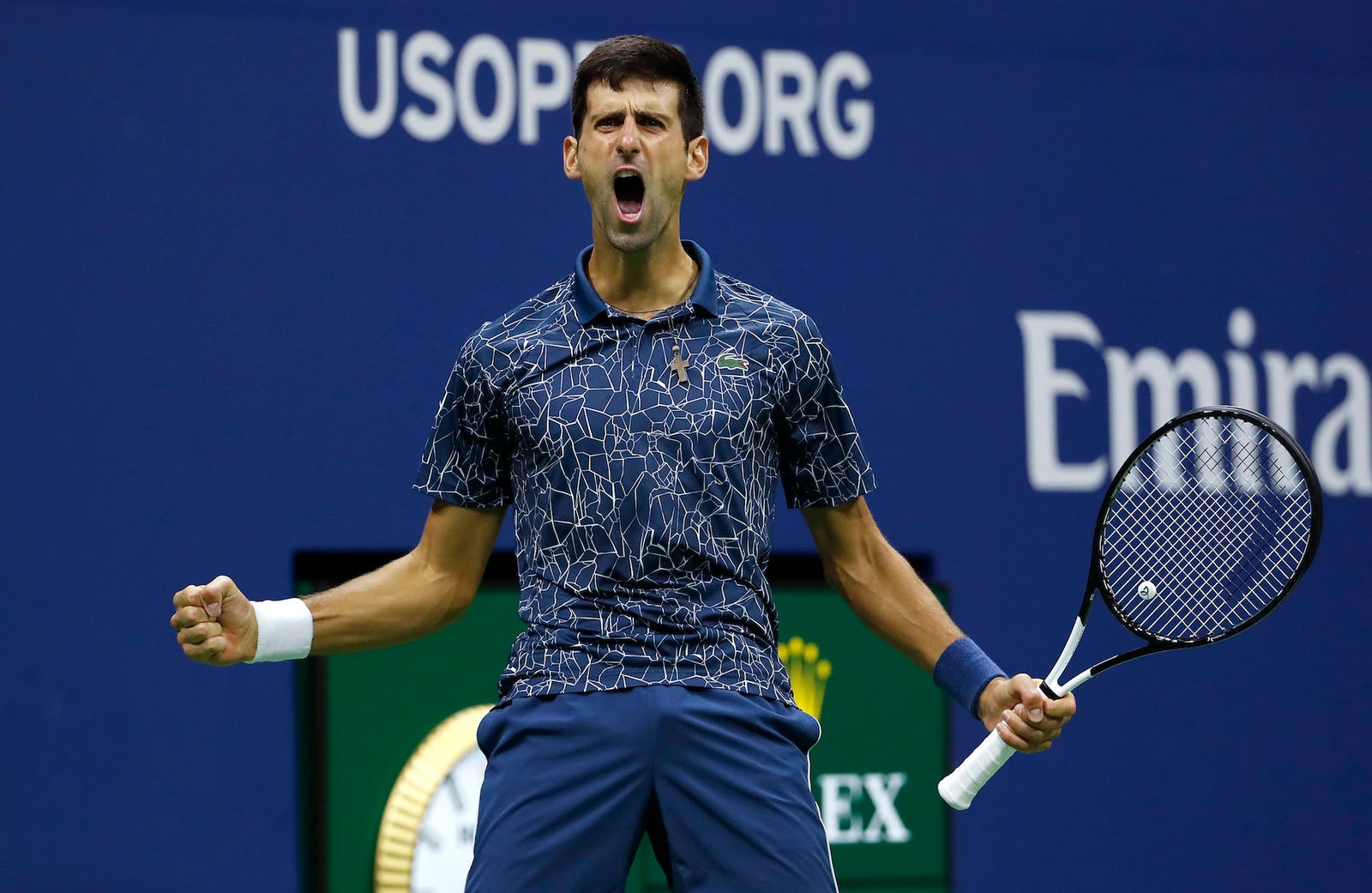 Betway has Djokovic listed at odds of +110, ahead of the trio of Rafael Nadal, Roger Federer, and Daniil Medvedev, each of whom are listed at +350.
Djokovic Looks for Sixth ATP Finals Title
All four competitors have already qualified for the ATP Finals, as have Dominic Thiem (+1200) and Stefanos Tsitsipas (+1200). The final two spots in the year-end event are still up for grabs.
Djokovic is currently ranked as the world's No. 1 player, and is in second place in the ATP Finals London points standings, trailing only Nadal. The Serbian has been the dominant force in tennis over the past year, having won both the Australian Open and Wimbledon this season, as well as Wimbledon and the US Open in 2018.
Djokovic has historically done well at the ATP Finals, having won the event five times, including four consecutive titles from 2012 through 2015. More recently, he has lost twice in the final of the event: in 2016 to Andy Murray, and last season to Alexander Zverev.

Zverev Out in First Round at Basel
Speaking of Zverev, there's still a possibility that he may not qualify for the ATP Finals, potentially denying him the opportunity to defend that title.
Zverev entered this week's Swiss Indoors in Basel, Switzerland in excellent shape to make it to London, sitting in seventh place in the ATP Finals standings, and having a nearly 400-point cushion over ninth-placed Roberto Bautista Agut.
---
ATP Finals Betting Odds
Novak Djokovic (+110)
Daniil Medvedev (+350)
Rafael Nadal (+350)
Roger Federer (+350)
Dominic Thiem (+1200)
Stefanos Tsitsipas (+1200)
Alexander Zverev (+1600)
Matteo Berrettini (+1600)
David Goffin (+3400)
Gael Monfils (+5000)
Roberto Bautista Agut (+5000)
Fabio Fognini (+10000)
Stan Wawrinka (+10000)
Odds via BetWay. Players in bold have qualified for the ATP Finals. Players in italics would qualify if the season ended today.
---
But, the young German suffered a stunning defeat to American Taylor Fritz in the first round at Basel, going down 7-6 (9-7), 6-4 to make a quick exit. Zverev was actually up 4-0 in the first set tiebreaker before Fritz came back to take the set. Fritz then got the only break of the match in the second set, and needed just one match point to put the contest away.
The result means Zverev won't be earning any points to tack onto his total this week. That could open the door for some of his challengers who are still in action. Bautista Agut, David Goffin, Fabio Fognini, and Stan Wawrinka are among the contenders who are safely through to the second round in Basel, while Matteo Berrettini is already through to the quarterfinals in Vienna, another ATP 500 event being held this week. Gael Monfils and Diego Schwartzman are also still alive in the Vienna event.
Zverev won't be eliminated this week, and he's unlikely even to get into much immediate trouble: with 500 points awarded to the winner and just 300 to the runner up – and fewer still to those eliminated earlier in these events – few players are even mathematically capable of passing him by at these events.
However, Zverev's early exit could tighten up the race before next week's Paris Masters, where those point values are doubled. With 1,000 points going to next week's winner, a host of players are still technically alive for a place in the ATP Finals, even if it might take some unlikely results in the year's final event.