An unidentified gambler walked into the Westgate Las Vegas SuperBook and placed a $50,000 bet on the Golden State to defeat the Utah in the Western Conference NBA Playoffs semifinals series.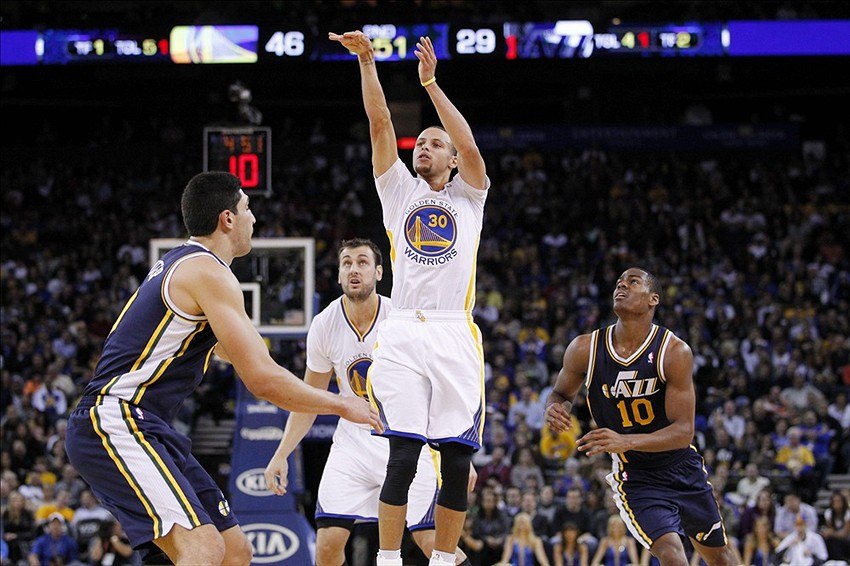 A smart play considering the Warriors are minus-1000 to defeat the Jazz in the best of seven series and already hold a 1-0 advantage. But with the odds so stacked in the team's favor, the person will make just $500 on his $50,000 bet.
Conventional logic would dictate that the bet will be won, but there have been cases where overwhelming favorites have lost and placing such a large bet with little return doesn't seem like a smart play.
Gamblers Lose Big on Upsets
Famed sports gambler Dave Oancear, nicknamed "Vegas Dave," was so confidant Miesha Tate would defeat Amanda Nunes, that he placed a $1 million wager on the then UFC Women's Bantamweight Champion. If he had won he would have made $41,000, but Tate was upset and he was out his million.
One of the most famous incidences of a favored athlete losing was the Mike Tyson-Buster Douglas fight in 1990. Most sports books in Las Vegas wouldn't even take action on the bout. The only one that did was the Mirage. Famed oddsmaker, Jimmy Vaccaro set the line at 27-1.
People quickly bet on Tyson and one bettor placed $81,000 to win $3,000. Vaccaro upped the line to 32-1 and someone bet $93,000 on Tyson to win $3,000. The final mark was 42-1 and still money was coming in on the champ. He was upset and Vaccaro said many customers walked away broke that night.
Bet Not Worth Money
So does it make sense to place a large amount of cash on a long shot? Most sports handicappers would say no, but that doesn't stop gamblers from doing it. Some even get rewarded, albeit minimally.
Boxer Floyd Mayweather Jr. made a similar wager in 2013 on a basketball game. He put $5.9 million down that Miami would defeat Indiana in Game 7 of their playoff series. They did, but Mayweather took home only a $600,000 profit.
Mayweather is the subject of another favored bet. He is the unanimous choice with online sites to defeat Conor McGregor if the two end up meeting in the ring. His odds are 1-10, meaning for every $10 bet $1 would be won.