After the wild ride underdogs gave four teams in college football's top 10 last week, it is safe to say that there shouldn't be a repeat of the favorites falling like dominoes in Week 8. The losing quartet was No. 2 Clemson, No. 6 Washington, No. 8 Washington State and No. 10 Auburn.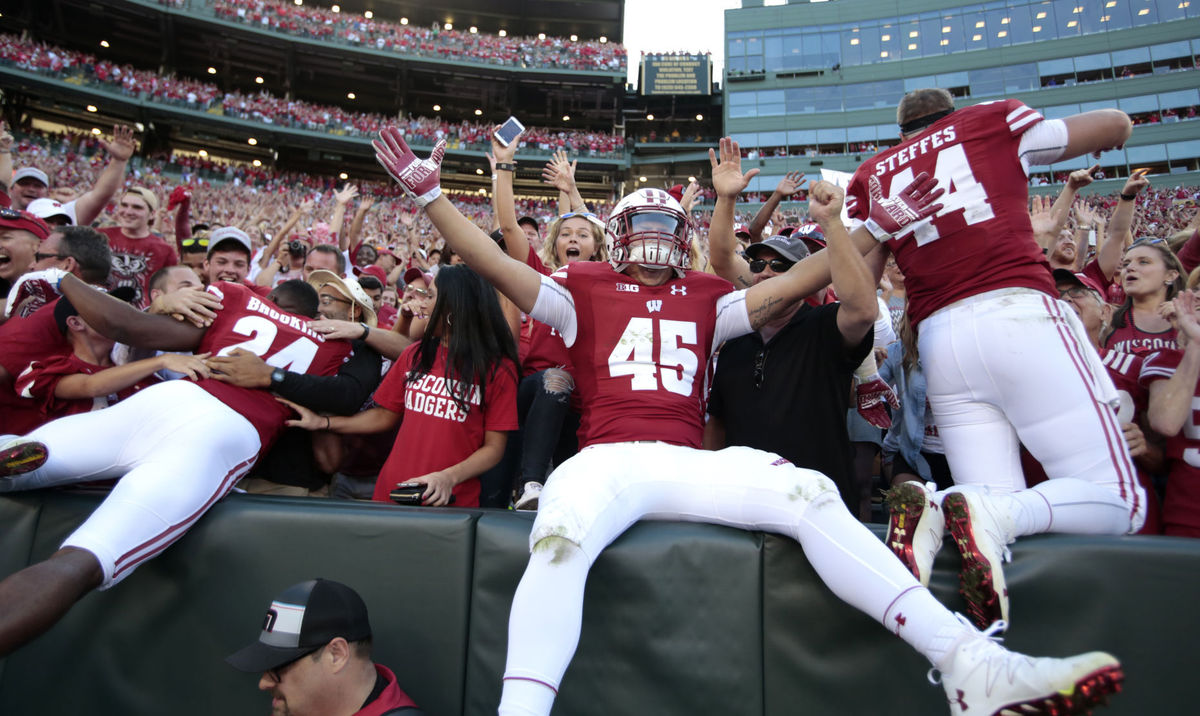 All losses were against unranked teams and were stunning to bettors. Syracuse downing the second best program in the country was the most surprising. The Tigers were the only team that seemed comparable to No. 1 Alabama, but they were proven mortal against the Orange.
So what are the chances of four teams in the top 10 falling this week? It's not very likely, but covering the point spread is a whole different matter.
Struggling Against Spread
The best team in the country is playing hosting Tennessee on Saturday and they are a 34-point selection. It would seem like giving nearly five touchdowns away wouldn't be a problem considering the Volunteers are 3-3 and lost at home two weeks ago to Georgia, 41-0. But the Crimson Tide is not a lock against the spread. They are 3-4 ATS and when they had to give 42 points to Fresno State, they failed to cover, winning 41-10.
Another team that isn't performing well ATS is No. 6 Wisconsin. The Big 10 team is 3-3 this season ATS. They face Maryland at home and are favored by 24.5 but again they have faced inferior opponents and didn't cover. The most notable was giving away 34.5 to Florida Atlantic and winning by 17.
Oklahoma started off strong winning its first three games ATS, but have struggled the last three. The No.9 Sooners were 28-point favorites against Baylor and only won by 8. Two weeks ago they were 31- point picks and lost straight up to Iowa State. Last week the spread came down to 9 and they still couldn't cover against Texas, winning by just five. This week they are on the road facing 3-3 Kansas State and are expected to win by 14. Can they be trusted?
More Trustworthy
This doesn't mean that all the best teams are parlay killers when handing out points. There are a few that have performed fairly well ATS, but you have to go outside the Top 10 to find them.
Notre Dame is one of those teams. The No. 13 program is 5-1 ATS with its only loss coming when they were five point favorites to a strong Georgia team and lost outright by only a point. They are facing USC at home and are 3.5-point picks. By the way the No. 11 Trojans are 1-6 ATS.
South Florida might be a team to seriously look at. The Bulls didn't cover in its first two victories when they had 22 and 36 points, but the lines have come way down and they are 4-0. They are a 12-point pick at Tulane and might be able to continue their streak.