NASCAR drivers aren't on the track, but they will be on video screens, as the sport is hosting its first ever eNASCAR iRacing Pro Invitational Series on Sunday. It is an attempt by the organization to give fans racing ever since Monday, when they shut down the NASCAR schedule until May 3 because of the coronavirus outbreak.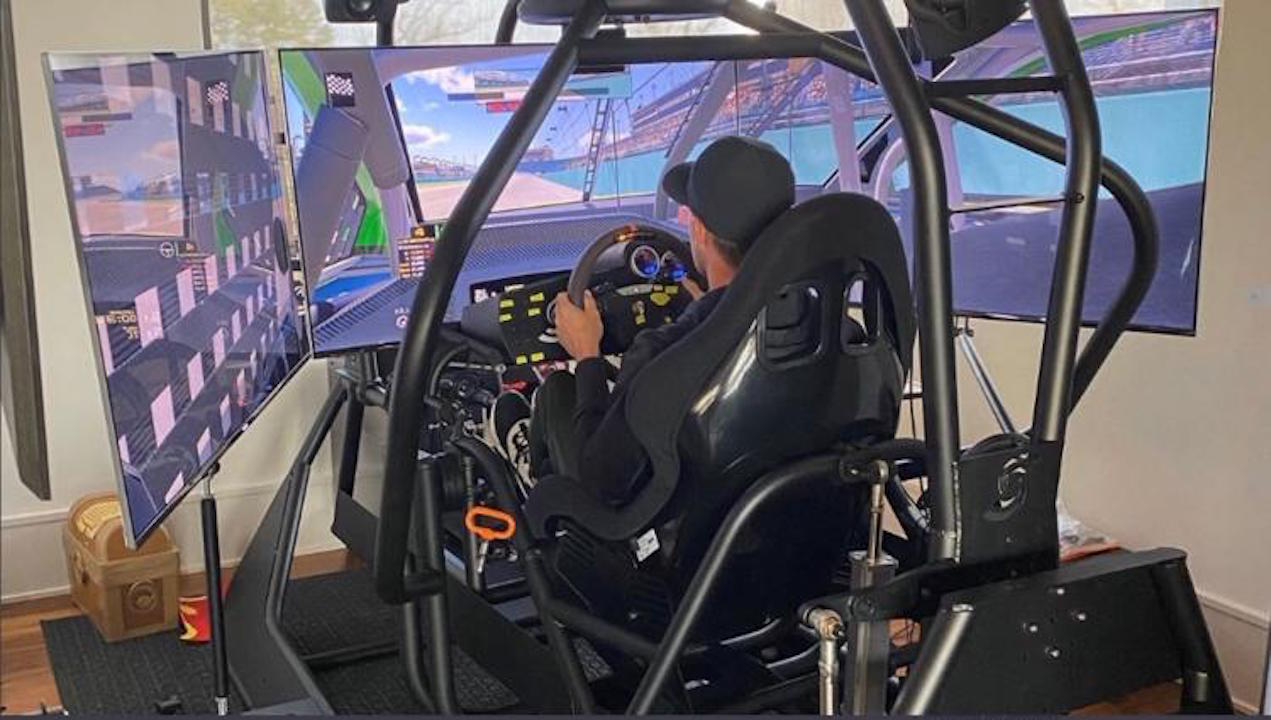 The next day, however, NASCAR and iRacing announced a joint venture to conduct an e-sports race. Drivers such as Kyle Busch, Brad Keselowski, and Denny Hamlin enthusiastically signed on for the eNASCAR iRacing Pro Invitational. The race will be 100 laps, and run on simulators featuring Homestead-Miami Speedway.
At Bovada, Hamlin is the favorite, along with Dale Earnhardt Jr. at +500. Kyle Larson is next at +525, with Clint Bowyer, Busch, and Christopher Bell at +550. Hamlin told NBC sports in February that he was a big fan of iRacing.
"I was very good at iRacing back in the day. I sat on the pole and won some really big, prestigious races," Hamlin said. "Now back then, there were like 5,000 people that raced online, and now there's over a hundred thousand that do iRacing."
eNASCAR iRacing Pro Invitational Filling Void
The goal of the eNASCAR iRacing Pro Invitational was to try and give racing fans something to watch. The simulated race will be broadcast on Fox Sports. Broadcasters Jeff Gordon, Mike Joy and Larry McReynolds are calling the action.
Steve Myers, executive vice president and executive producer of iRacing, said he hopes this provides a distracting from the coronavirus crisis.
"Obviously we're going through this terrible time in the world. You want to pay attention to that, but It's been a unique and quite crazy thing since Thursday afternoon when the sports world started shutting down,'' Meyers said. "Now we have so much attention and opportunity in front of us really being in the only type of sport that can be represented in a digital way where these real participants can come and do this. It's not a leap for them to make that jump and no other sport in the world really has that ability or opportunity."
Drivers Excited, but Cautious About e-Racing
The race presents an opportunity for drivers as well. They are having fun with the competition, and many don't know how they will do on Sunday. Larson said he isn't expecting success right away.
"If I was to jump in a race with a bunch of the sim pro guys, they would embarrass you a little bit because they're really good at it," Larson said. "A lot of us NASCAR guys that don't have a lot of experience on iRacing, we're all going to struggle. I say I'm terrible, but hopefully I'll still be a lot better than a lot of guys."
Austin Dillion isn't quite as optimistic about his first time racing in a simulator.
"There's going to be guys that are probably really good at it, and then some guys probably like myself who wreck and cause havoc," Dillon said.