Though the European Tour kicks off its year this week at the Abu Dhabi HBSC Championship, Brooks Koepka has already gotten a huge head start against some of the competition. The 28-year-old, who won the US Open and PGA Championship last year, began his season in October at The CJ Cup at Nine Bridges.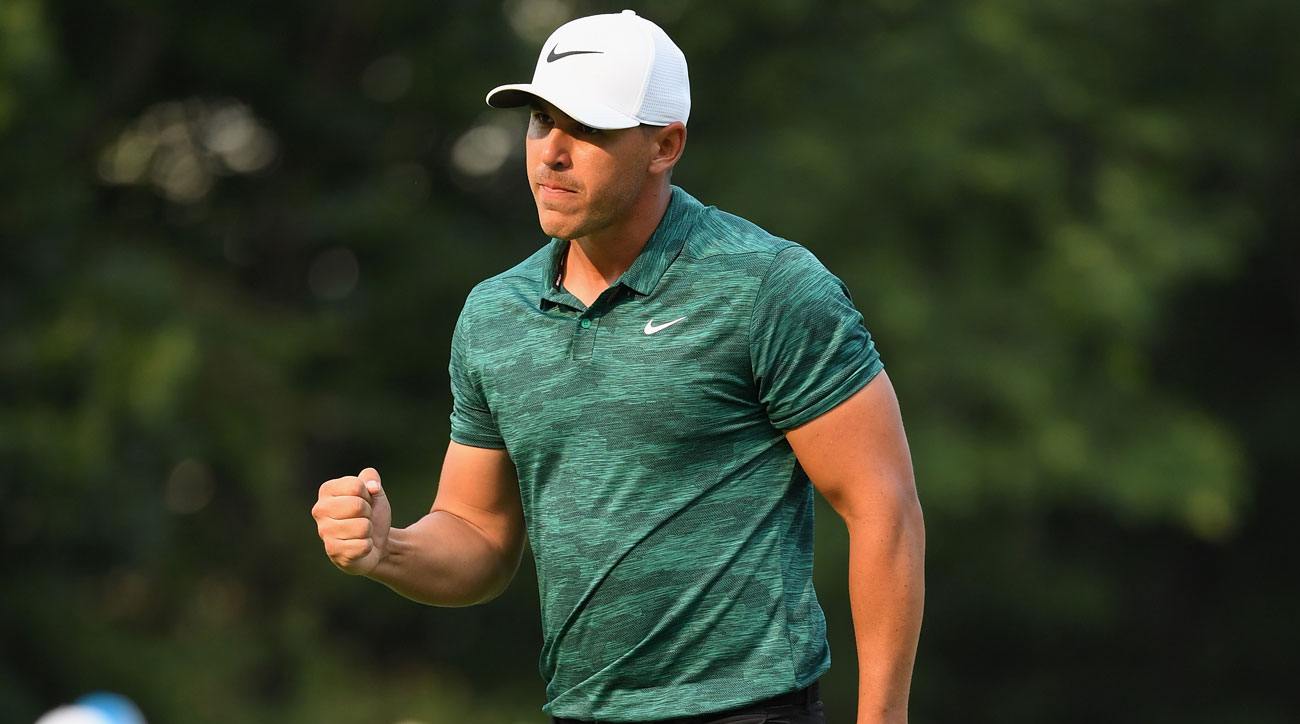 He posted four underpar rounds, including a 65 and 64 to finish 21-under and capture his fifth career victory. Now he, along with defending champion Tommy Fleetwood, are 10/1 to win. Dustin Johnson is the favorite at 5/1.
"It's obviously nice to be back," Koepka said. "I enjoy playing this golf course. It's a fun place to be, a fun place to come back and kind of feels like I'm re-living those memories when I was on The European Tour and Challenge Tour being over here. It's always nice to bring those back."
Koepka's Journey to Stardom
It's been a long road from scratching out a living on the Challenge Tour to being one of the top players in the world. The current No. 2 player on the Official World Golf Rankings, Koepka spent nine weeks at the top spot, before being dethroned two weeks ago by Justin Rose.
"It's always nice to be the best in the world at something," Koepka said. "You know, you try to play your best and be on top, but there's no extra added pressure or anything like that. It's all, if I do what I'm supposed to do, I'll be just fine and get back up on the top."
Even though Koepka was the best golfer in the world last year there were some that didn't think he got the credit he deserved. Koepka was of that opinion, if only for a brief time.
"Yeah, I think that kind of took on a life of its own," Koepka said. "I don't think I was — I was upset for one week on something, and I think people kind of blew it out of proportion and made this whole thing against me against the media; me saying I don't get enough attention. I think it just blew up a little bit more than probably what I intended for it to do."
Dustin Johnson Looking to Return to No. 1
One player that should challenge Koepka is Dustin Johnson, who spent nearly a year straight atop the rankings, and wants to reclaim what was once his. He is currently No. 3 and a victory this week could get him back to No. 1.
"All the guys at the top of the World Ranking are playing very well, and they have been for the last few years," Johnson said. "It's going to be tough to get back to that No. 1 spot, but you know, if I continue to play well, continue to play like I have the last couple years, then I think I'll get back there."
While Koepka was playing in the PGA Tour's Fall Series to get his game sharp, Johnson took a different tact, opting to work on the range and play practice rounds He started his season at the Tournament of Champions.
"I feel like the game's in good form," Johnson said. "I've been working on it since Hawaii, so I feel like it's definitely gotten a little bit better, and I'm looking forward to seeing how it holds up this week on the golf course."