The New York Mets spent most of the season at the top of the NL East standings. Now, an extended rough patch has sent the team into third place, looking up at both the Philadelphia Phillies and the Atlanta Braves.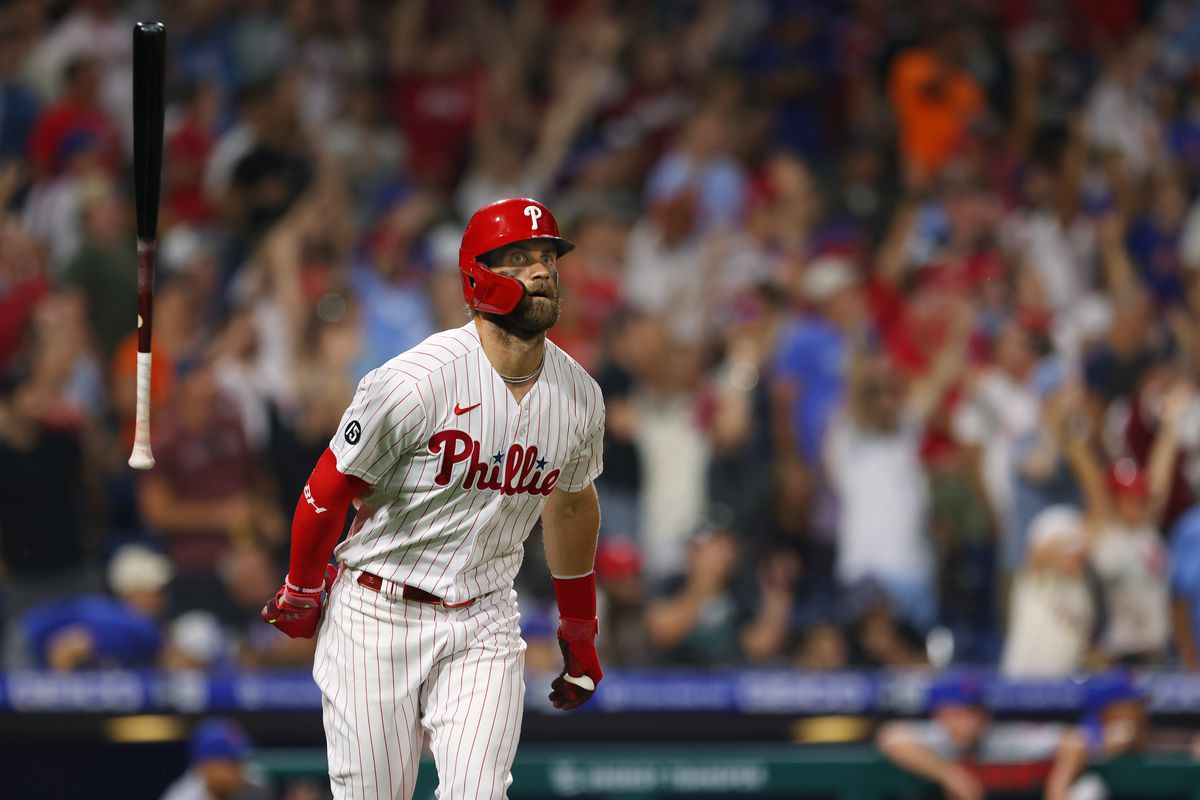 The Phillies have won eight straight to take the lead in the NL East with a 59-53 record, two games ahead of the Braves.
Injuries, lack of offense sinking Mets
Meanwhile, the Mets have lost seven of eight — and 12 of their last 18 — to fall 2.5 games back of Philadelphia.
New York is once again suffering through hitting woes. The team scored just seven runs during its most recent four-game losing streak. On Sunday, the Phillies capped off a sweep of the Mets, shutting them out 3-0 behind a complete game, two-hit shutout by former New York starter Zack Wheeler.
---
NL East Odds (via FanDuel Sportsbook)
Philadelphia Phillies: -140
Atlanta Braves: +250
New York Mets: +300
Washington Nationals: +50000
Miami Marlins: +50000
---
Injuries continue to plague the Mets as well. Ace Jacob deGrom remains out with elbow issues while Francisco Lindor is on the 10-day injured list with an oblique injury. Yet, power-hitting first baseman Pete Alonso says there's no reason for Mets fans to panic just yet.
"We're still in this thing," Alonso told reporters. "We're only 2.5 games out of first. And just because it was a rough patch, it doesn't necessarily mean that's gonna be the whole rest of the way."
Phillies taking control in NL East race
The Phillies have overcome a slow start to take over first place and become the favorites to win the NL East. FanDuel Sportsbook rates Philadelphia as the -140 pick to stand atop the division when the season ends.
"That's the thing about this game, you have to stay in for the long haul," Phillies manager Joe Girardi told reporters. "We had a bad couple of weeks at one point during the season, but it's a long season. You just have to keep doing your work, every day trying to get better and grinding things out."
The Phillies haven't made the playoffs since 2011. To do so, they'll likely have to win the NL East. There's very little chance that a second team in the division will catch the San Diego Padres for the second wildcard, with Atlanta currently seven games back in that race.
Meanwhile, the Braves have become the chief threat to the Phillies in the NL East, at least according to oddsmakers. FanDuel lists Atlanta as the +250 second choice, just ahead of New York (+300).
The Braves won five of six to stay close with Philadelphia. Atlanta bounced back from a Saturday night loss to the Washington Nationals with a 5-4 win on Sunday. "Those tough losses, they happen," Braves manager Brian Snitker told reporters. "They're part of it, but still when you're going to bed and all of a sudden you're right back here, it's good to see how they bounced back."