Nils van der Poel won Sweden's first Olympic gold medal in speed skating in 34 years when he won the 5000-meter competition on Sunday. Now, he'll try to turn that into a double for his nation as he heads into the men's 10,000-meter event as the clear favorite.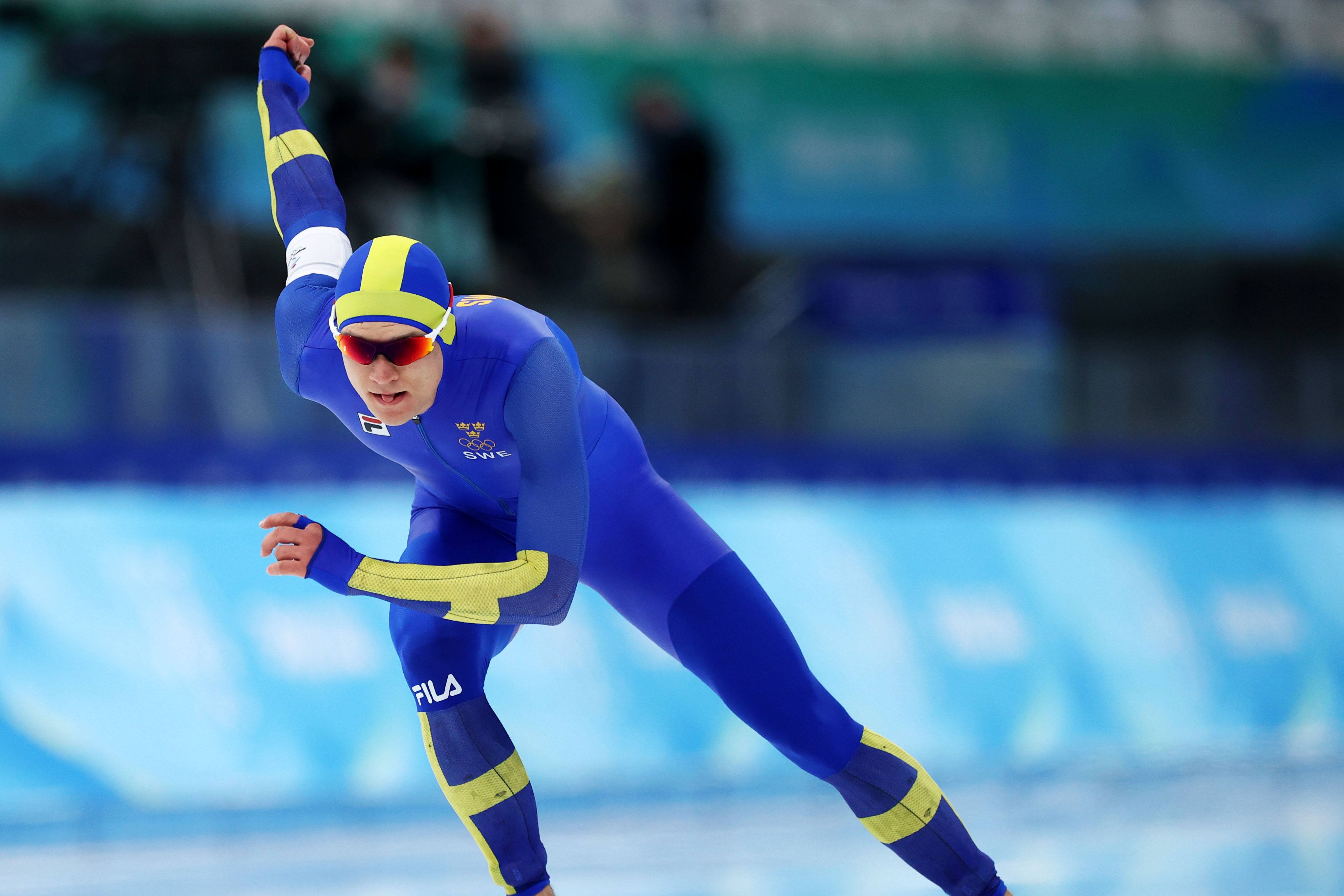 DraftKings Sportsbook is offering just -1000 odds on van der Poel, who is the reigning world champion and world record holder in the 10,000m speed skating event.
Dutch lobbying causes speed skating controversy
Van der Poel set the world record at the 2021 World Championships in the Netherlands, beating silver medalist Jorrit Bergsma of the Netherlands by nearly 13 seconds. The Swede went on to win every race on the World Cup circuit this season.
That makes van der Poel a massive favorite. However, the 25-year-old has concerns at the Beijing Olympics. He has pointed to comments by Dutch sports scientist Sander van Ginkel that suggested the Dutch team might be lobbying for favorable ice conditions that would benefit the Netherlands over its rivals, such as van der Poel.
"I try to create as favorable conditions as possible for our skaters," Van Ginkel said, according to an article at Schaatsen.nl.
Van der Poel blasted those comments in a pre-event press conference in Beijing.
"I want to say I have the biggest respect for the Dutch speed skaters and the ice makers in the oval but we have to discuss fair play in our sport and this is far from fair play, this is corruption," Van der Poel told reporters. "It's embarrassing not only for the federation but also for the riders. This is the biggest scandal in our sport. We've had doping cases and I don't see this as less serious."
Van der Poel says that the Dutch skaters prefer fast ice, while he has a bigger advantage over them when the speed slows down.
"Different riders benefit from different types of ice," he told Eurosport. "The Dutch are used to a very high quality of ice. They want it to be good ice so there are fast times so they can take more medals."
Van der Poel hard to beat under any conditions
The Dutch Olympic Committee played down van Ginkel's comments.
"There is only one party that decides on the ice quality, on the temperature, and that is the [International Skating Union]," said Maurits Hendriks, technical director of the Dutch Olympic Committee. "There's nobody else who can influence that. The same goes for the Dutch."
If anyone can catch van der Poel, it's likely to be someone from the Netherlands, long the world's leading speed skating power. Bergsma comes in as a +700 pick to win gold after earning gold in 2014 and silver in 2018. Dutch teammate Patrick Roest comes in at +1100, with Canadians Ted-Jan Bloemen (+1500) and Graeme Fish (+1700) also in the mix for a podium finish.
As much as van der Poel brought up what he sees as Dutch corruption, however, he says it shouldn't influence the result if he skates his best race.
"I think I'll be very hard to beat on Friday," van der Poel said. "If something strange doesn't happen I'll perform a very good time. I don't think it's the conditions of the ice that'll decide the competition, I have great trust in the organization here, that it'll be fair."