The NHL announced Thursday that it's suspending the remainder of the season due to the growing coronavirus pandemic.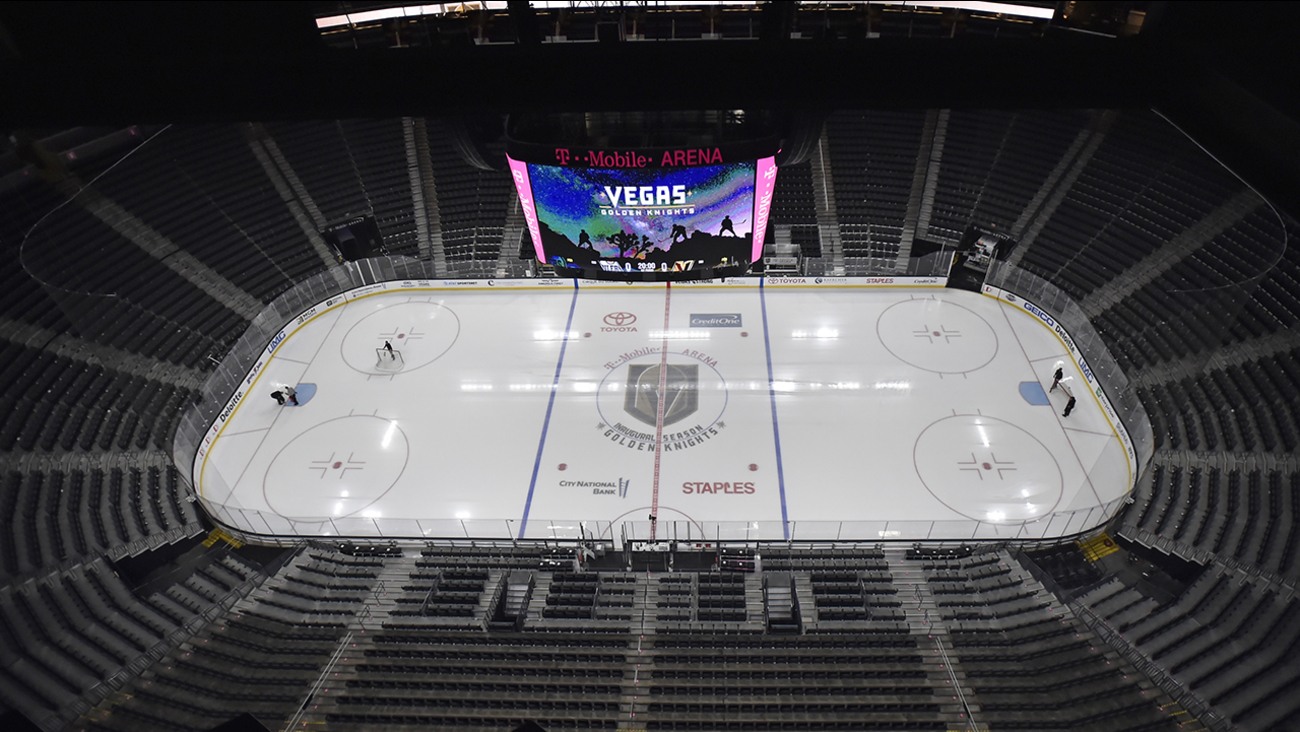 The NHL joined a number of other leagues that have already suspended their operations, including the NBA, which did so after Rudy Gobert of the Utah Jazz tested positive for COVID-19 on Wednesday night.
NHL Reacts After NBA Player Tests Positive
The announcement comes with just under four weeks remaining in the NHL regular season. 189 games remained on the schedule before the suspension was enacted.
"The NHL has been attempting to follow the mandates of health experts and local authorities, while preparing for any possible developments without taking premature or unnecessary measures," the NHL said in a statement. "However, following last night's news that an NBA player has tested positive for coronavirus – and given that our leagues share so many facilities and locker rooms, and it now seems likely that some member of the NHL community would test positive at some point – it is no longer appropriate to try to continue to play games at this time."
The NHLPA also released a statement supporting the suspension of play.
The decision to temporarily suspend play due to the COVID-19 pandemic is an appropriate course of action at this time. pic.twitter.com/ApudNZvurS

— NHLPA (@NHLPA) March 12, 2020
Speculation mounted that the NHL would suspend its season soon after the NBA made its decision on Wednesday night. Already, the Columbus Blue Jackets and San Jose Sharks had planned to play their games in empty stadiums. On Wednesday night, the NHL implored teams to cancel practices and other team activities on Thursday while the league considered its next steps.
Still Hope for Stanley Cup Playoffs
The league says it remains committed to attempting to provide a resolution to the season.
"Our goal is to resume play as soon as it is appropriate and prudent so that we will be able to complete the season and award the Stanley Cup," the NHL statement read. "Until then, we thank NHL fans for your patience and hope you stay healthy.
Other hockey organizations are taking similar steps. The NWHL postponed the Isobel Cup final, which was scheduled to take place this weekend in Boston. A number of NCAA hockey conferences have also canceled their championship tournaments. The IIHF women's world championships in Nova Scotia were also canceled.
As of early Thursday afternoon, more than 1,300 confirmed cases of coronavirus had been documented in the United States, with the illness being responsible for 38 deaths. Worldwide, there are currently more than 127,000 confirmed cases of COVID-19 which have led to at least 4,700 deaths.