Despite losing a marquee goalie to the expansion draft, the Pittsburgh Penguins are favored by sportsbooks to win its third Stanley Cup Championship. Oddsmakers had the team as an 8-1 selection before the season and they have been bet down to 6-1.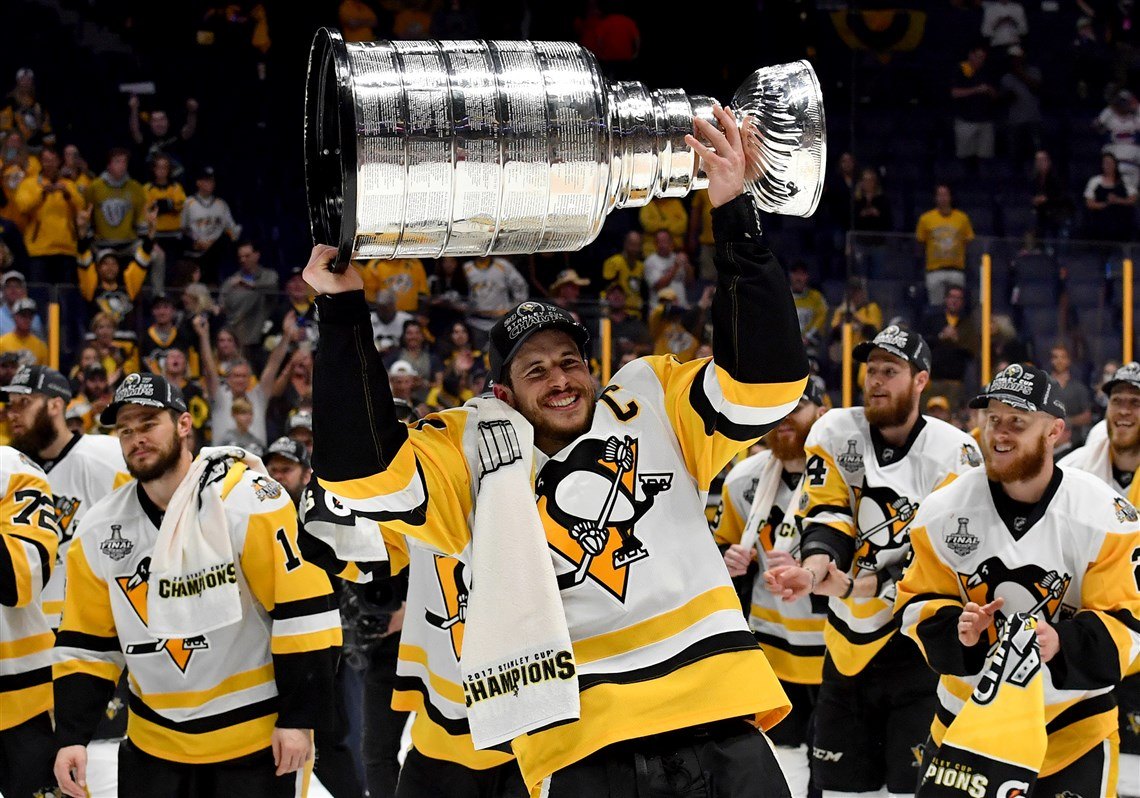 There have been several back-to-back winners of the Cup, with three teams achieving the feat. But winning a third straight championship has proved extremely difficult. The last team to do it was the New York Islanders, who won four from 1980-1983.
Pittsburgh won twice in 1991-1992, but could not win it all in 1993. They were defeated in the division finals. Detroit had a chance to win a third in 1999, but also lost before reaching the finals.
But the Penguins might actually be in a position to add a trio of successive trophies. They return most of their stars, including Sidney Crosby and Evgeni Malkin and despite losing Chris Kunitz and Matt Cullen, they have enough depth to make a run if injuries don't become a factor.
Others Hunting for Cup
Edmonton is the next selection at 9-1 and have arguably the best player in the sport in Connor McDavid. But last year's MVP has been surrounded by more talent and that could take them deep into the playoffs. They got Ryan Strome from the Islanders and Jussi Jokinen from the Panthers and that should give them more scoring options.
Chicago, Washington, Tampa Bay and Minnesota are next at 12-1. Chicago won in 2013 and 2015 and could be considered the favorites of the four, though they were the preseason pick and got knocked out in the first round. They took a big scoring blow in trading Artemi Panarin to Columbus for former player Brandon Saad. Saad is more of a defensive forward and should help the club toughen up a bit.
A definite dark horse is Tampa Bay. The Lightning get back star Steven Stamkos and picked up forward Chris Kunitz and defensemen Dan Girardi and Mikhail Sergachev. With those additions many are expecting the Florida team to win the Eastern Conference and derail the Penguins. That's pretty optimistic, especially since the team missed the playoffs last year.
Interesting Prop Bets
The most popular side bet on hockey is the points total at the end of the year and with Pittsburgh projected to win the Cup, they are also tabbed to have one of the most points at the end of the year. They are listed at 104.5, with Anaheim the leader at 105.5.
The newest team the Vegas Golden Knights have the least amount at 68.5, but they have some interesting proposition wagers, including 200-1 that they win the Stanley Cup.
The Hart Trophy for the leagues most valuable player again has McDavid the top pick at plus-150. Pittsburgh's Sidney Crosby is listed at plus-250 and Toronto's Auston Matthews at plus-850.