NFL Commissioner Roger Goodell has finally come off the sidelines to weigh in on the future of sports gambling. In a statement released Monday, he laid out what his league will be pushing for in any sports betting legislation — and it didn't include a so-called "integrity fee."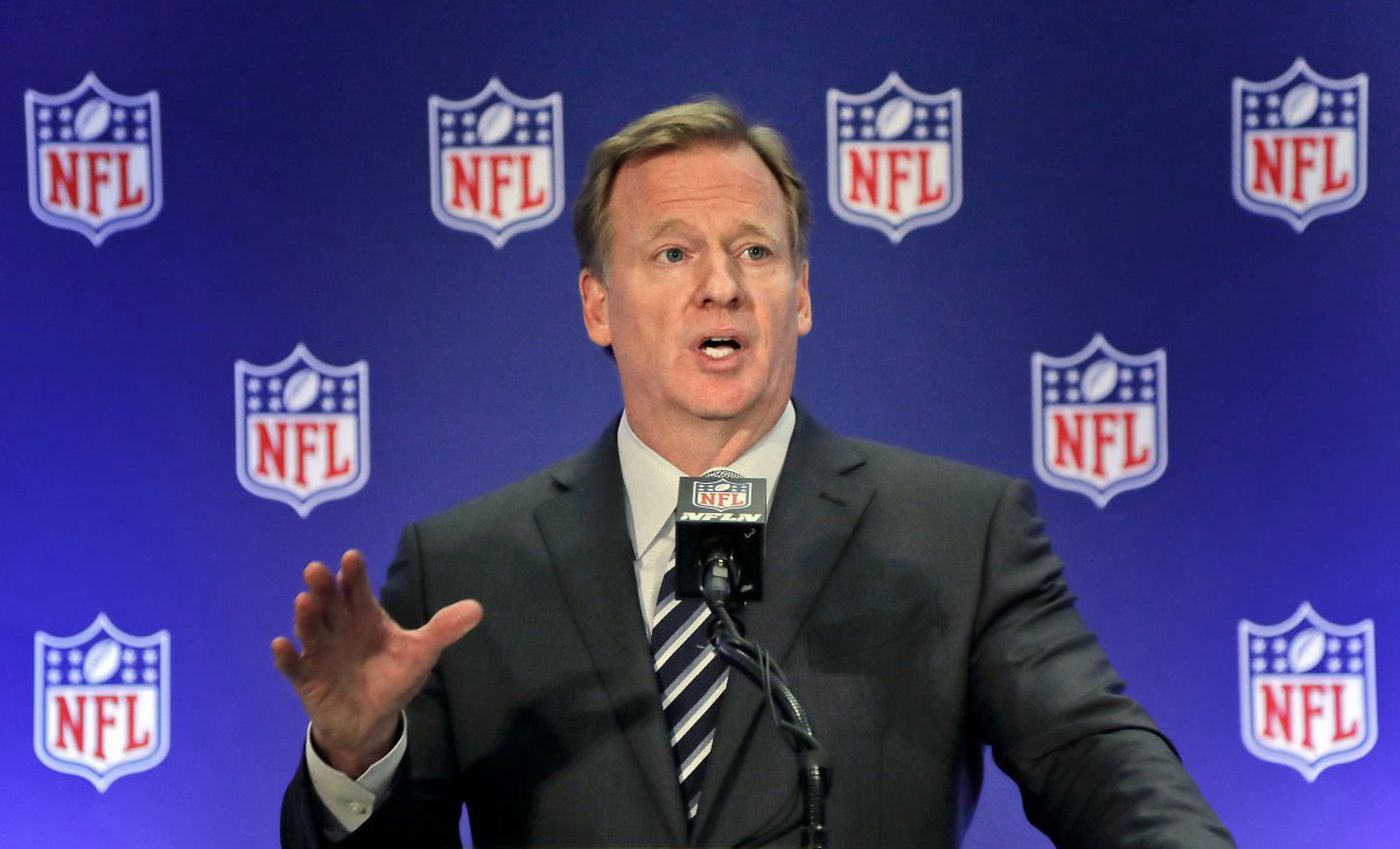 Goodell has tried to keep football away from gambling as much as possible, but with the recent Supreme Court decision allowing states to legalize sports betting if they so choose, he decided to clarify where America's most popular sports league stands on the matter.
The NFL commissioner emphasized the league's commitment to maintaining the integrity of his sport, and in his statement called on Congress to enact legislation that ensures "uniform standards for states that choose to legalize sports betting."
"As it was for my predecessors, there is no greater priority for me as the Commissioner of the National Football League than protecting the integrity of our sport," the statement read. "Our fans, our players and our coaches deserve to know that we are doing everything possible to ensure no improper influences affect how the game is played on the field."
Four Core Principles
In keeping with Goodell's philosophy of protecting the integrity of the sport, he suggested four main points in any potential legislation that would protect both the league and those betting on the game.
The four core principles are:
There must be substantial consumer protections;
Sports leagues can protect our content and intellectual property from those who attempt to steal or misuse it;
Fans will have access to official, reliable league data; and
Law enforcement will have the resources, monitoring and enforcement tools necessary to protect our fans and penalize bad actors here at home and abroad.
Being able to police sports betting is crucial, according to Goodell. Even before the Supreme Court case was decided, he told a national radio show in January that he wanted to assure fans that the NFL remain clean and avoid such scandals as point shaving in college basketball and the case of a corrupt referee in the NBA.
"You want to be certain that there are no outside influences on our game, and that fans don't even have any issue with that," Goodell said. "They understand, whether it's a perception or not, that there is no influence on our game. And that's something we stand firmly behind on the integrity of our game."
Mum on Integrity Fee
One issue the commissioner has remained silent on is the "integrity fee" that has been proposed by his contemporaries. Both NBA Commissioner Adam Silver and Major League Baseball Commissioner Rob Manfred have advocated that states which enact gambling legislation give a percentage of the total handle back to the leagues. The idea has been widely criticized by gambling advocates as a royalty and most state legislatures have resisted adding that language in any proposed bills.
But the second point of Goodell's principles seems to insinuate that the league might align with the NBA and MLB and ask for a cut of gambling proceeds.
An ESPN report denies Goodell's motivation is extra money. According to a story published on Tuesday, league sources told a reporter that they are more concerned with data and video rights, instead of the integrity fee the other leagues are advocating.