Cross betting with other sports is popular, but one gambler in NFL Week 4 found out he should have stuck with football for his betting. The unidentified BetMGM customer put down $100,000 to win 598,709.15 on a five-team parlay card.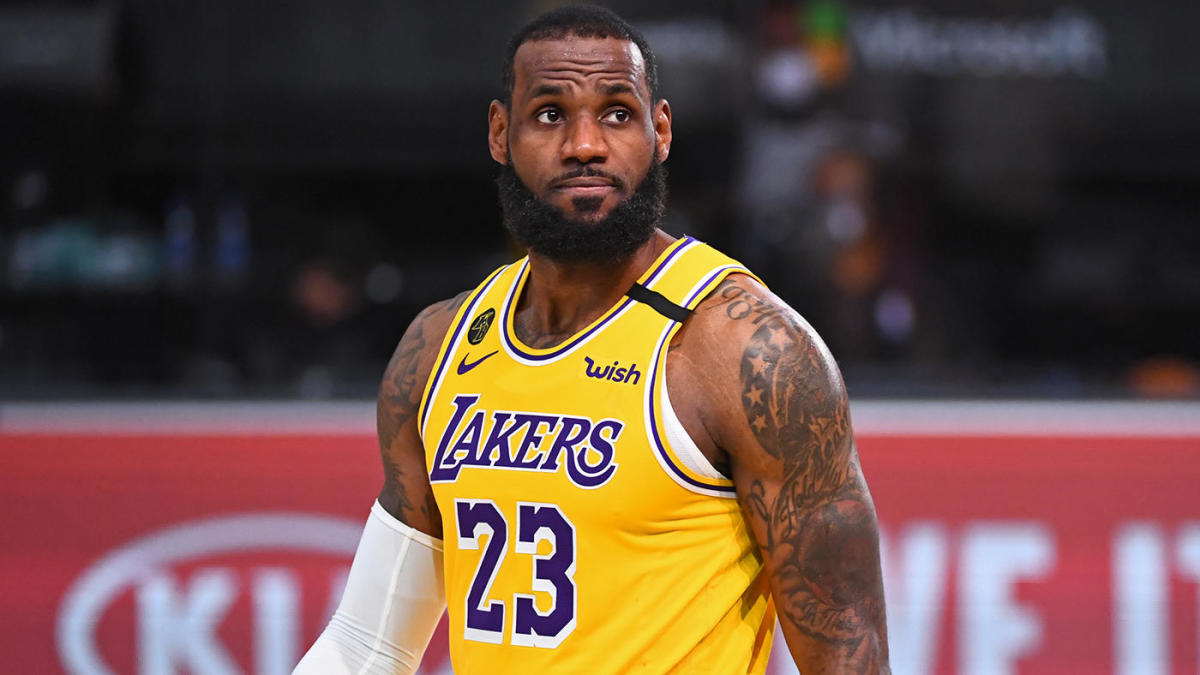 They parlays were all moneyline bets. The first four were Baltimore first half -450, Seattle first half -105, Tampa Bay -350, and the Los Angeles Rams first half -450.
They were no sweat for the bettor, but the fifth team on his card sunk him. He took the Los Angeles Lakers first half moneyline at -110, giving away five points. LeBron James and the boys weren't able to come through, as they trailed at the half, 58-54.
No word on whether the bettor hedged his parlay card since he won the first four games.
Million-Dollar Over Bet Cashes
Another gambler had better luck with his adjusted line over bet on Sunday. He bet $1.4 million dollars on the Jacksonville-Cincinnati game. He took an adjusted line of 42 points at -263 at DraftKings to win $532,000.
WHO DEY think gonna beat dem Bengals ⁉️ pic.twitter.com/bSv8DWZcuq

— Cincinnati Bengals (@Bengals) October 4, 2020
There was no sweat at all on the wager. The teams were at 23 by halftime, and the bet covered with a 50-yard field goal by Jacksonville's Aldrick Rosas to make the score, 27-16.
The regular over covered easily as well. It was set at 49.5, and the final score was 33-25 Bengals.
Big Favorites Come Up Short
Going into Week 4, favorites of seven or more points were 11-3 (79%) against the spread. The four games on Sunday that had point spreads of seven or more points failed those that backed them.
Baltimore had the biggest spread of the day, laying 14.5 points in its road game against Washington. The line had been 14, but late money moved it up a half-point at game time. That proved to be bad for bettors as the final score was 31-17.
The Los Angeles Rams were the second double-digit favorite of the week, and just third of the season. The Rams opened at nine points against the New York Giants, but by game time, they were at 13.5. They didn't come close to covering, winning 17-9.
Tampa Bay started as a seven-point pick over the Los Angeles Chargers. That line moved to 7.5 and ended up burning Buccaneers backers. They won, but the final was 38-31.
San Francisco was an 8.5-point favorite over Philadelphia at home and they lost outright, 25-20.
The last hope for those who backed teams with big point spreads is the rescheduled New England-Kansas City game. The line has gone from 11.5 to 10.5 in favor of the Chiefs. The game was moved from Sunday to Monday because New England quarterback Cam Newton tested positive for COVID-19. The Patriots are 9-2 ATS when head coach Bill Belichick is an underdog of seven or more points.
Stat of the Week
For the third consecutive week, a quarterback scored the first touchdown in a primetime game. It started in Week 3 when Kansas City's Patrick Mahomes scored first at 25/1 in the Monday night game.
Then, New York Jets QB Sam Darnold scored first at 40/1 in the Thursday night game. One bettor at DraftKings put down $263.53 and walked away with $10,804.73
Nobody is happier than the bettor who put $263.53 on Sam Darnold to score first.

The Payout: $10,804.73 🤑 pic.twitter.com/kDGAwjYK34

— DraftKings Sportsbook (@DKSportsbook) October 2, 2020
On Sunday, Philadelphia's signal-caller Carson Wentz got the first score in the Eagles-49ers game.
Carson Wentz First TD Scorer ✅

(via @NFL)pic.twitter.com/XSC3UOYkPO

— FanDuel Sportsbook (@FDSportsbook) October 5, 2020
One bettor at DraftKings put down $703 on Wentz to score the first touchdown. They got paid $35,853.