It didn't take long for the NFL to tell Raiders receiver Antonio Brown what he could do with his old helmet. League officials informed Brown that he would not be allowed to use his old headgear and would be required to pick a league-approved model.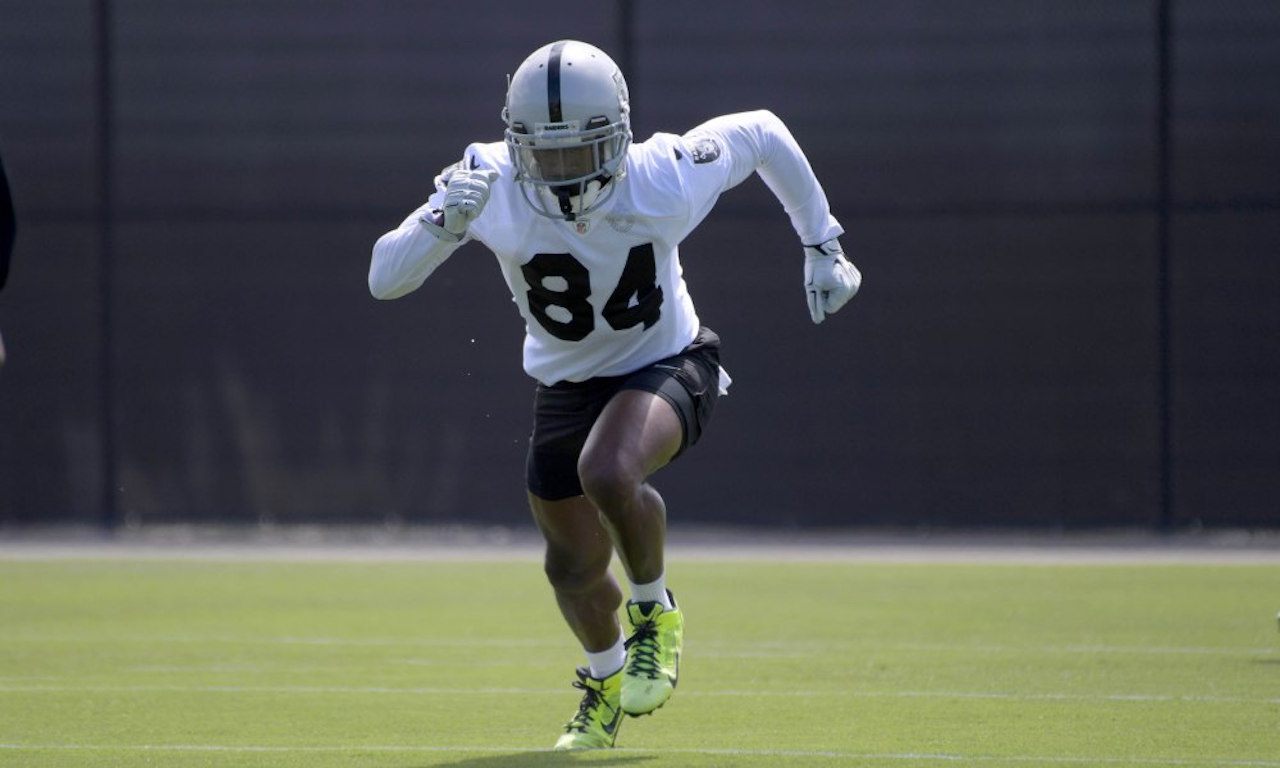 Brown had threatened on Friday to retire if he was not allowed to wear his old helmet. Before the ruling was announced, he said he would hold the NFL liable if he suffered any injury on the field because of the new equipment.
The NFL issued a statement about the issue. They didn't name Brown, but it was pretty obvious who the subject was.
The player can't practice or play in games with equipment that's not approved. If he doesn't play or practice he is in breach of his contract and doesn't get paid. NFL policy is that Helmets have to be certified by NOSCAE. They don't certify equipment that's old than 10 years," the statement read.
After the ruling didn't go his way, however, he posted on Instagram that he accepted the decision.
"While I disagree with the arbitrator's decision, I'm working on getting back to full health and looking forward to rejoining my teammates on the field. I'm excited about this season appreciate all the concerns about my feet! #AlwaysAFight #Represent #itsbiggerthanme," he posted.
Gruden sides with Brown
With all the gossip that is coming out about Brown and acting out by showing up late to meetings, and not paying attention while he is there, his coach Jon Gruden has been supportive. He has not apparently disciplined Brown for his actions, and even said he agreed with his player on the helmet issue.
"He has a strong feeling about what he's worn on his head, and we're supporting him," Gruden said after Saturday's exhibition against the Los Angeles Rams. "We understand the league's position as well, so we're in a tough spot, and we hope Antonio is here soon because he's exciting to be around. I'm excited. I've got some plays for him. I hope we can start calling them."
That will have to wait until Brown's feet heal from an apparent mishap with a cryotherapy machine. The 31-year-old is reportedly suffering from frostbite, acquired because he didn't adequately cover his feet.
Though Brown has practiced once before his feet became too painful to run, Gruden said he has faith in one of his newest players.
"I have a lot of confidence that he's one of the premier competitors that I've ever been around," Gruden said. "And I've got a feeling he would play with no helmet — that's how much he loves to play. But I'm not going to put words in anybody's mouth. We're going to support him, and whatever his decision is, we'll stand by it. But we're confident that he's going to be a huge factor for the Raiders for years to come."
Brady, Whitten Not Fans Either
The list is apparently growing for players not happy with the new helmets. Green Bay Packer quarterback Aaron Rodgers, New England Patriot QB Tom Brady, and Dallas Cowboys tight end Jason Whitten.
Whitten came out of a one-year retirement to rejoin the Cowboys, and was disappointed the helmet he has used in 2017 was not allowed in 2019.
"There's a lot of things you'd like to change, but at the same time you've got to evolve," Witten said. "It's been a pretty easy transition. As much as I loved that helmet, I knew some things were out of my control and that was one of them."
Brady told a Boston radio show that he is not a fan of the new helmets.
"I've been experimenting with a couple different ones, and I don't really love the one that I'm in, but I don't really have much of a choice," Brady said. "You get used to the same helmet for a long period of time. My last helmet, I wore it in the last four Super Bowls, so it was a pretty great helmet for me. I hated to put it on the shelf."