With only three weeks remaining in the NFL regular season, teams are beginning to clinch playoff spots in both conferences. But, with the NFL using a new, expanded playoff system this year, many fans are unsure of exactly how the postseason will work or what the Super Bowl brackets will look like.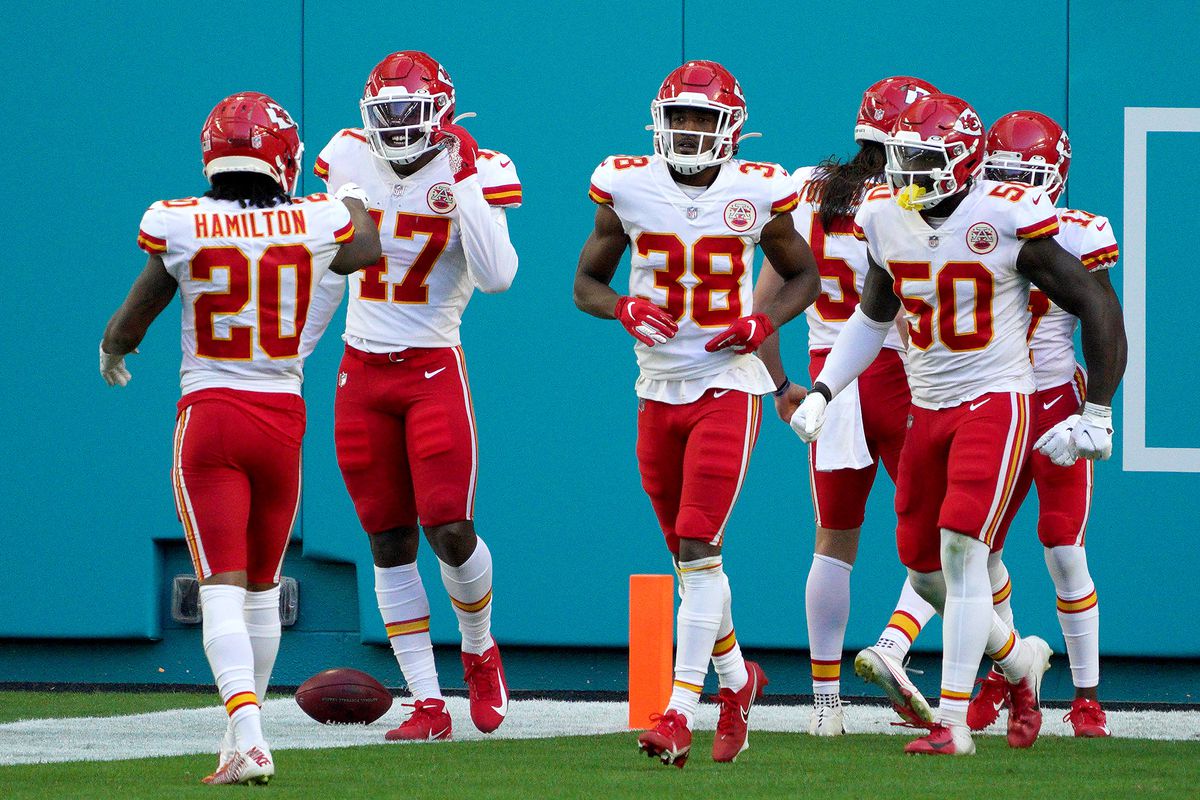 Fourteen teams will make the playoffs this year, up from 12 in every year since 1990. That expansion will force a number of changes to the traditional format that fans have become used to over the past three decades.
No. 1 Seed Critical in New Playoff Format
First and foremost, the new playoff format puts even more emphasis on getting the No. 1 seed in each conference. With seven teams qualifying out of both the AFC and NFC, only the top seed in each conference will earn a bye in the first round of the postseason. Currently, the Chiefs (12-1) hold the top spot in the AFC, while the Packers and the Saints are tied at 10-3 atop the NFC standings, though both races remain wide open.
The other six playoff teams in each conference will battle it out in the wild-card round. The other three division winners will be seeded No. 2 through No. 4, based on their records. The top remaining teams will then earn the wild-card spots in each conference, and will take the No. 5 through No. 7 seeds. Note that all division winners rank ahead of all wild-card teams, regardless of record – a bit of a gift for whoever wins the NFC East.
That leads to a bracket that looks something like this: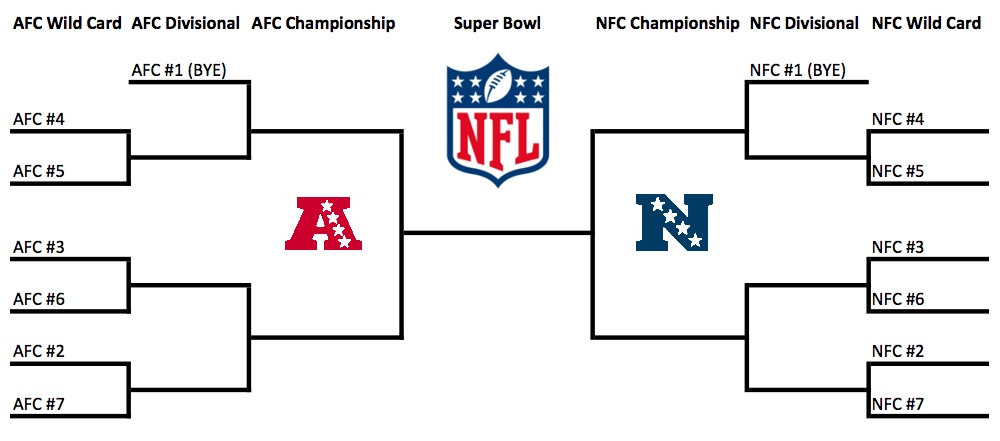 Chiefs, Packers Control No. 1 Seeds After Week 14
That image isn't necessarily accurate, however. After the first round, the No. 1 seed will host the lowest remaining seed in each conference, while the other two teams face off in the other conference semifinal. That means that if the No. 2 and No. 3 seeds hold serve, the No. 1 seed will indeed play the winner of the 4 vs. 5 game. Upsets can change the bracket for the second round.
The winner of the second-round games will face off in the conference finals, with the higher seed playing host. Two weeks after those games, the two conference champions will face off in Super Bowl 55 at Raymond James Stadium in Tampa, Florida.
---
2020 NFL Playoffs Schedule
Postseason action won't begin until early January 2021, and will look as follows:
Jan 9-10: Wild-card games with televised tripleheaders on both Saturday and Sunday
Jan 16-17: Divisional round matchups with two games each day
Jan. 24: The Conference Championships
Jan. 31: Bye week
Feb. 7: Super Bowl LV
---
While it's still too early to know the NFL playoff bracket, here's a look at what the first-round matchups would look like if the postseason started today, after the end of Week 14 action:
AFC Playoff Picture
No. 1 Seed (First Round Bye): Kansas City Chiefs (12-1)
No. 4 Tennessee Titans (9-4) vs. No. 5 Cleveland Browns (9-4)
No. 3 Buffalo Bills (10-3) vs. No. 6 Indianapolis Colts (9-4)
No. 2 Pittsburgh Steelers (11-2) vs. No. 7 Miami Dolphins (8-5)
NFC Playoff Picture
No. 1 Seed (First Round Bye): Green Bay Packers (10-3)
No. 4 Washington Football Team (6-7) vs. No. 5 Seattle Seahawks (9-4)
No. 3 Los Angeles Rams (9-4) vs. No. 6 Tampa Bay Buccaneers (8-5)
No. 2 New Orleans Saints (10-3) vs. No. 7 Arizona Cardinals (7-6)