All 32 NFL owners voted unanimously on Tuesday at to make changes to the league's catch rule in hopes of simplifying the concept for players, officials, and fans.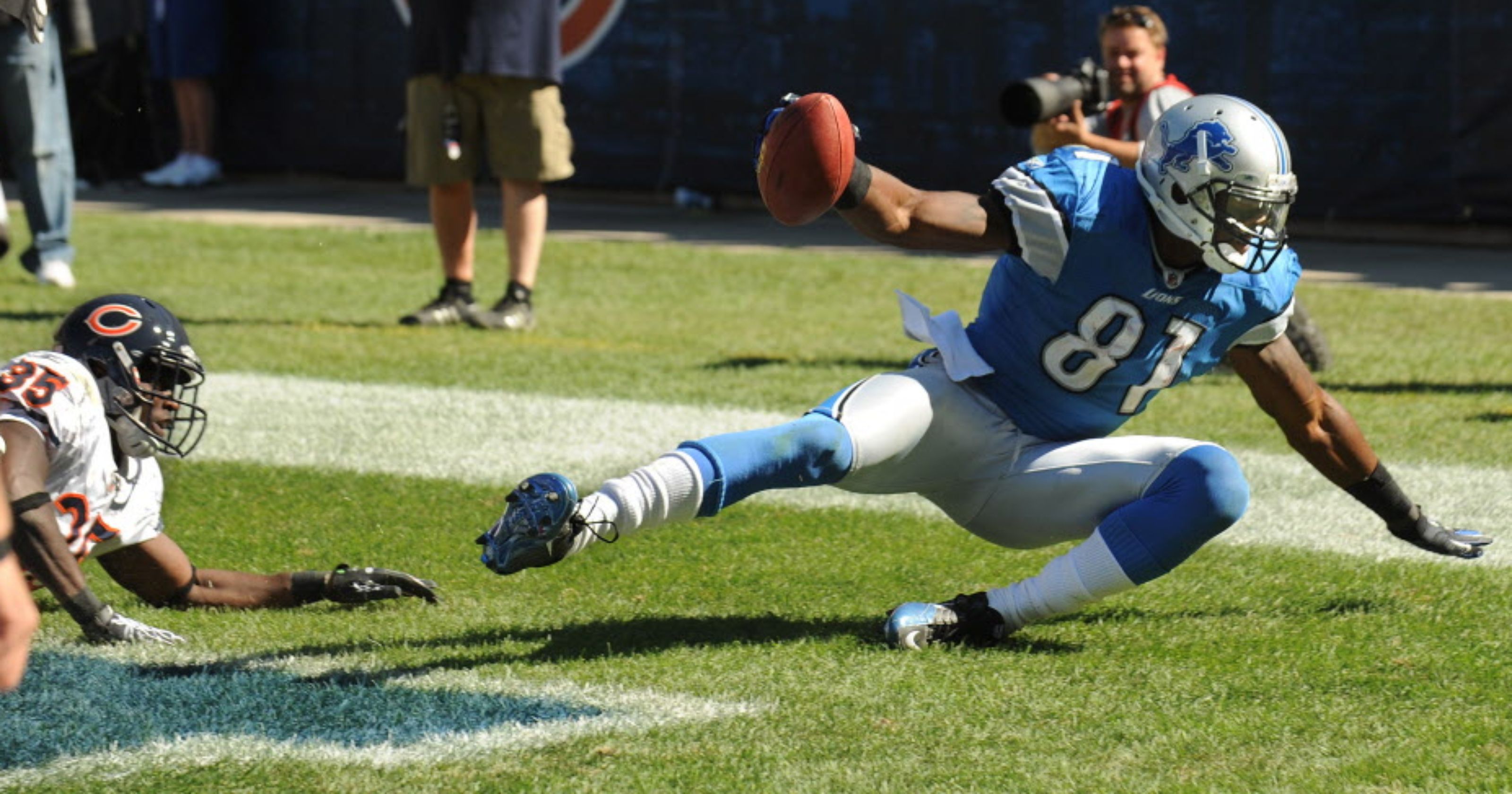 The change comes following a smattering of high-profile controversies that have cropped up over the last few seasons. Commissioner Roger Goodell had requested that the NFL's competition committee come up with a simpler rule that would avoid some of the most criticized on-field decisions in recent years.
Minor Changes for More Catches
The new rule defines a catch using most of the same elements currently in place. The player must still "secure control of the ball in his hands or arms before the ball touches the ground," and must "touch the ground inbounds with both feet or with any part of his body other than his hands."
Players will also still have to perform "any act common to the game," a phrase that has often been referred to as a "football move" in broadcasts.

That could include extending the ball, taking another step, or tucking the ball away. However, if they perform any such move, they no longer will have to control the ball all the way through going to the ground if they have completed any of these acts.
Under this catch rule, some of the most famous non-catches in recent league history would now be completions. These include a Calvin Johnson reception in 2010, one by Dez Bryant in 2014, and a particularly controversial overturned touchdown by Pittsburgh Steelers tight end Jesse James late last season.
While James said that he believes the new rules will provide some clarity for refs and fans, he still maintains that his catch should have stood even under the older definitions.
"It should have been a touchdown either way," James told Steelers.com. "To reverse something on review, it has to be clear cut. I feel like they didn't do a good job on that. It's nice to have the rule clearer."
Unintentional Grounding?
While the new rule passed by a 32-0 margin, some believe that it won't eliminate the controversy around catches. Instead, it will simply shift when those debates happen.
According to NFL senior vice president of officiating Al Riveron, fans and players might now see more fumbles at the end of catches. If players don't have to go to ground to complete a catch, there will be more cases where a player is deemed to have possession of the ball and then lose it before the play ends.
The "going to the ground" rule was first introduced in 1982 to limit the number of fumbles that happened during catches, and an increase in fumbles would be a natural consequence of revoking that language.
But Riveron said the change was still a positive one, as it would give people a better, more understandable game to watch.
"We want to make these catches catches," Riveron said at a Monday press conference. "That's what the fans want."
The NFL owners also approved two other rule changes. Riveron will now have the ability to eject players for non-football acts even if on-field referees need to be overruled to do so. In addition, the temporary rule change that puts the ball at the 25-yard line after touchbacks on kickoffs was made permanent.