The Los Angeles Rams announced that running back Cam Akers is out for the upcoming season after he suffered a torn Achilles injury during workouts.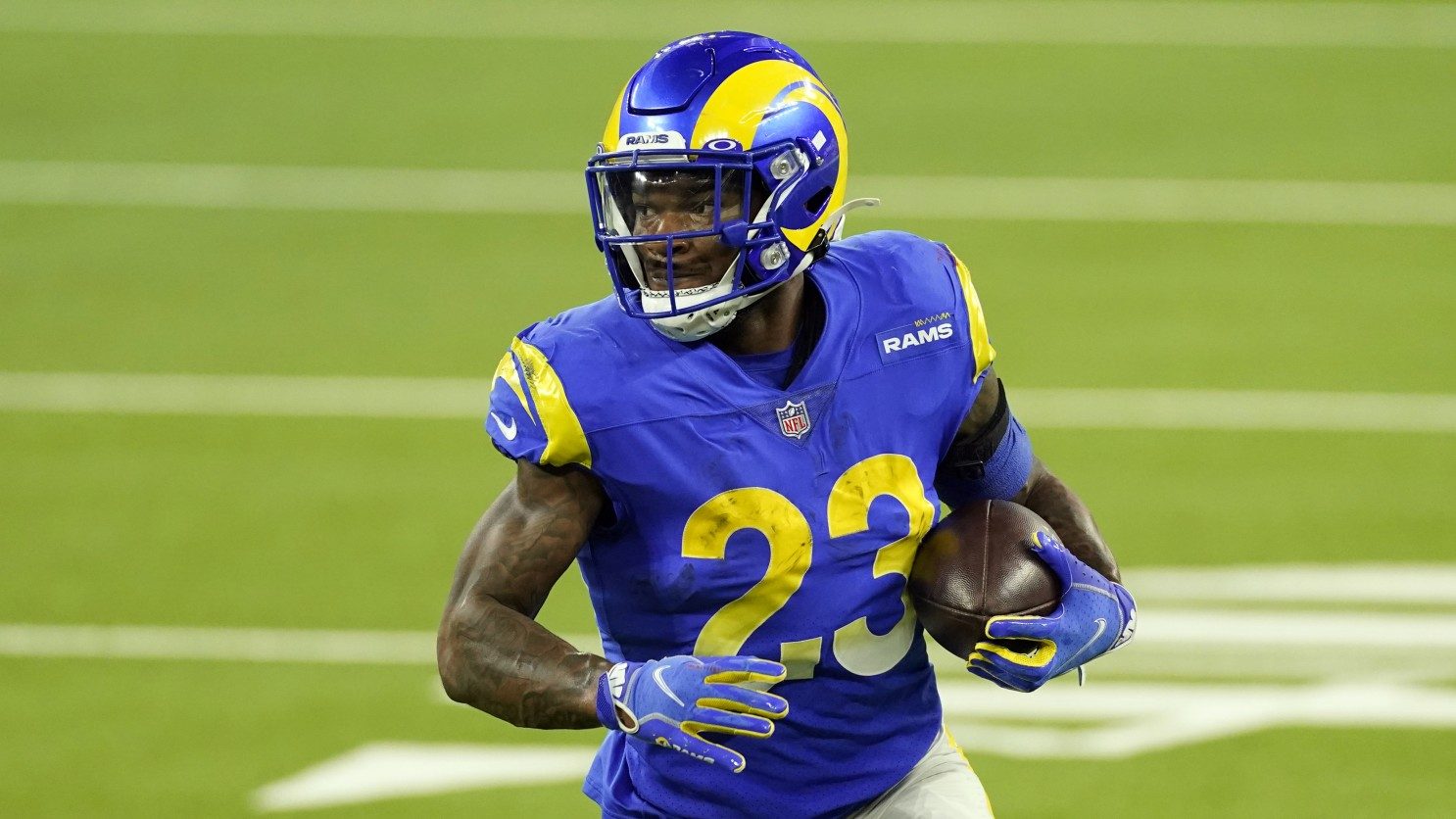 Losing Akers to a season-ending injury is a huge blow for the Rams. After a strong rookie season, the Rams had high hopes and expectations for Akers coming into his second season in the NFL.
The Rams currently have veteran RB Darrell Henderson on the roster, who was expected to back up Akers. Le'Veon Bell and Adrian Peterson are among the free agents who have yet to sign with a team. The Rams could pursue either Bell or Peterson to replace Akers.
After acquiring quarterback Matthew Stafford in an offseason trade for Jared Goff, the Rams saw their Super Bowl 56 odds bump from +1600 to +1100. After news of the injury to Akers broke, the Rams are currently +1300 odds to win the Super Bowl, according to a new update by DraftKings.
The Rams selected Akers in the second round of the 2020 NFL Draft out of Florida State. After a slow start to his rookie season, which included a rib injury, Akers finished the regular season on a high note as the Rams' primary running back. He rushed for a career-high 171 yards against the New England Patriots in a Thursday Night Football game in mid-December.
Akers rushed 145 times for 625 yards as a rookie while platooning with Henderson and Malcolm Brown. He averaged an impressive 4.3 yards per carry. He only scored three touchdowns in the regular season. However, in two postseason games, Akers rushed for two touchdowns.
In the NFC wildcard, Akers rushed for 131 yards and a touchdown in a victory against the Seattle Seahawks. He also added 45 receiving yards for 176 total yards from scrimmage. In the NFC Divisional round, Akers rushed for 90 yards and a touchdown against the Green Bay Packers in a losing effort.