Running backs Benny Snell, Bryce Love, Wes Hills, Elijah Holyfield, and Darnell Woolfolk from Army are among the top RB sleepers in the 2019 NFL Draft.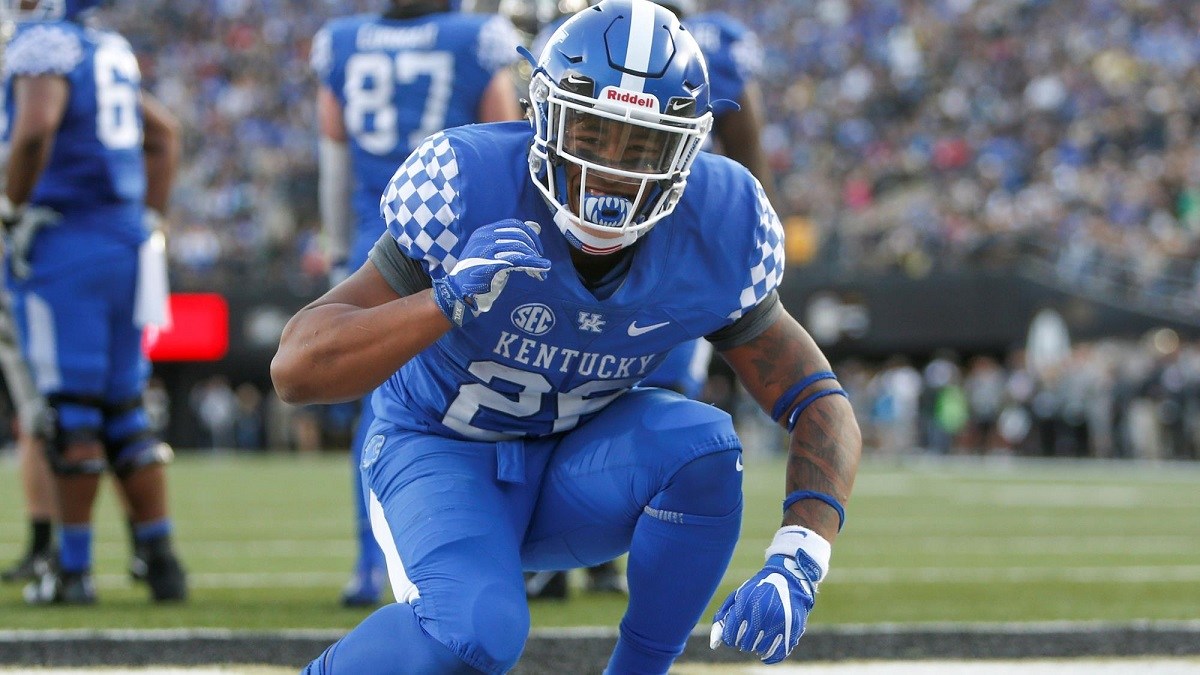 On the eve of the NFL Draft, everyone knows the top quarterback prospects and they're aware of the best running backs on the board. However, teams are always looking for good value on the second or third day of the draft. Those include specialty players like long snappers, kickers, and undervalued offensive weapons.
Sometimes a player's stock will drop because they had a poor workout in the combine or looked a lot slower in person. Most of the time, they are simply undersized or coming back from an injury. Every once in a while, a player will slip through the cracks and fall under the radar. Which general managers want to take a risk on a player from Slippery Rock? Or which GM will try to find value by picking the kid from Army with a pick in the late rounds?
Fliers: Love and Hills
Bryce Love (Stanford) was the runner-up for the Heisman a couple of years ago when he averaged 8.1 yards per carry with 2,118 yards and 19 scores. He struggled with injuries in 2018 and blew out his knee at the end of the season. His health and durability are red flags, but Love is too good to not give him a chance.
Wes Hills (Slippery Rock) might be the sleeper in the draft if a team wants to take a flier on a running back from non-power program. Hills didn't help his cause by not participating in the combine. He scored 17 touchdowns for Slippery Rock last season. He rushed for 1,714 yards on 7.4 yards per carry.
SEC Trained
Benny Snell, Jr (Kentucky) made waves when Kentucky jumped out to a 5-0 start. Kentucky is known as a basketball powerhouse and a hoops school more than a football school. However, Josh Allen and Benny Snell were the standouts on a once in a generation squad. Snell is only 5-foot-10, but he packs a huge punch with 5.3 yards per carry. Snell scored 16 touchdowns last season and 48 in three seasons for the Wildcats. Although he's not really a three-down back, he caught 17 balls for 105 yards in his final season.
Elijah Holyfield (Georgia) finally got playing time this season after backing up Nick Chubb and Sony Michel for the Bulldogs. Holyfield, the son of pro boxer Evander Holyfield, rushed for 1,018 yards on 6.4 yards per carry this season in Athens.
An Officer and a Gentleman
Darnell Woolfolk (Army) tied a school record with 37 rushing touchdowns. He's a Top 10 All-Time rusher at West Point with 2,376 yards for Army football. Woolfolk is undersized and required to finish out his service time in the Army, which might turn away many scouts and GMs. However, there are plenty of coaches who prefer drafting players out of the service academies because those recruits are well disciplined and understand teamwork.
For more 2019 NFL Draft coverage, take a look at the top 10 RB prospects, top 10 QB prospects., and NFL draft rumors.