The favorites gave bettors a victory in Week 2 of the NFL season as they helped parlay cards cash, some for big money. The favorites were just 6-7 against the spread in the second week of the season, but were 12-1 straight up.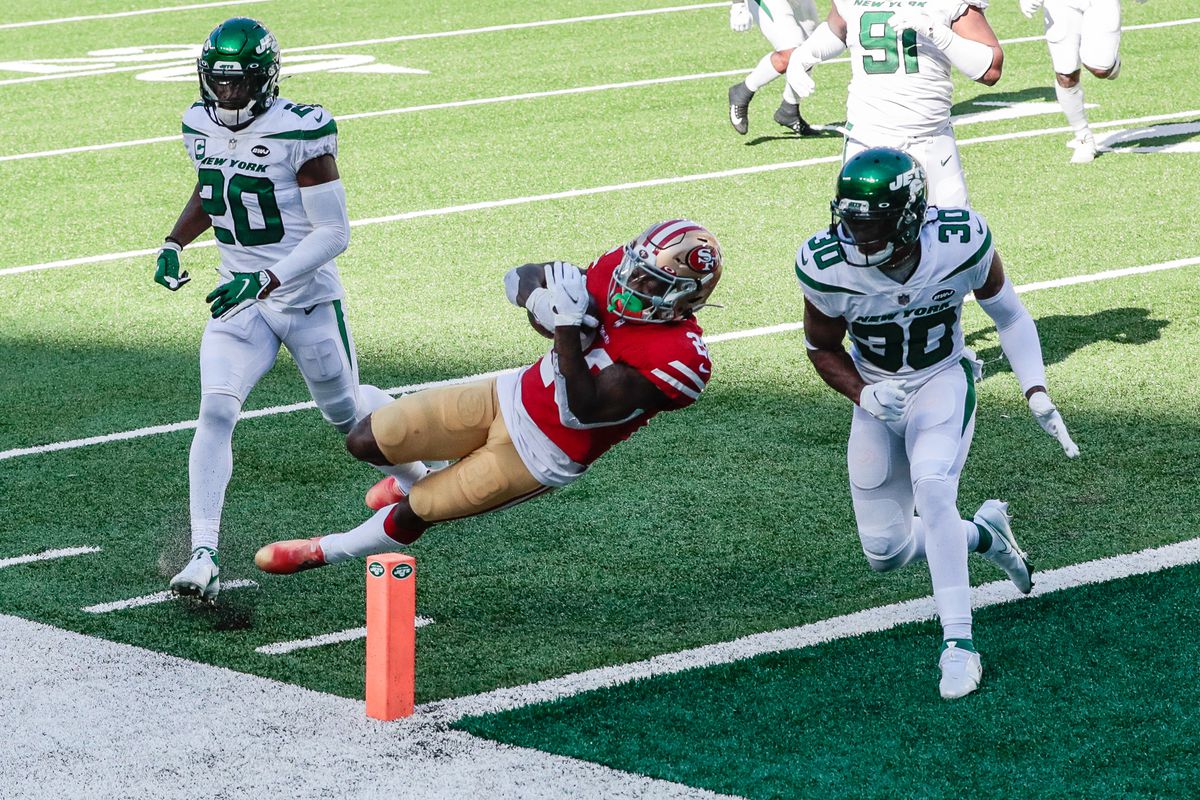 The only favorite that didn't win in Week 2 was Philadelphia, which got clobbered by the Los Angeles Rams at home, 37-19. They along with, Pittsburgh, Dallas, Buffalo, Chicago, Tennessee, and Kansas City were favorites that failed to cover the point spread.
Week 2 Results
Here are the results of all of the Week 2 NFL games through Sunday night.
| | | |
| --- | --- | --- |
| Game | Spread/Cover  | Over/Under |
| Cleveland 35, Cincinnati 30 | Browns -6/No | 44.5/Over |
| LA Rams 37, Philadelphia 19 | Eagles -1.5/No | 46/Over |
| Tampa Bay 31, Carolina 17 | Bucs -8.5/Yes | 47/Over |
| Pittsburgh 26, Denver 21 | Steelers -6.5/No | 41/Over |
| Dallas 40, Atlanta 39 | Cowboys -3/No | 53.5/Over |
| San Francisco 31, NY Jets 13 | 49ers -7/Yes | 41.5/Over |
| Buffalo 31, Miami 28 | Bills -5.5/No | 42.5/Over |
| Indianapolis 28, Minnesota 11 | Colts -3.5/Yes | 49/Under |
| Green Bay 42, Detroit 21 | Packers -6.5/Yes | 51/Over |
| Chicago 17, NY Giants 13 | Bears -4.5/No | 42.5/Under |
| Tennessee 33, Jacksonville 30 | Titans -7/No | 44.5/Over |
| Arizona 30, Washington 15 | Cardinals -7/Yes | 44.5/Over |
| Baltimore 33, Houston 16 | Ravens -7.5 | 49.5/Under |
| Kansas City 23, LA Chargers 20 | Chiefs -9/No | 47.5/Under |
| Seattle 35, New England 30 | Seahawks -4.5/Yes | 45/Over |
While wagering on the point spread was a losing proposition, moneyline parlays, teasers, and straight-up bets all hurt the house on Sunday.
Westgate sportsbook director John Murray told the Las Vegas Review-Journal it was a bad day for the books.
"We got crushed on moneyline parlays. That's all it comes down to," Murray said. "We needed one of those underdogs to win. We have these weeks during the NFL season where the favorites are going to get you."
$44,000 Parlay (Thanks, Dallas!)
One bettor at a William Hill facility in New Jersey saw his eight-team NFL moneyline parlay reward him handsomely. The unidentified gambler took Dallas, Arizona, Tampa Bay, Pittsburgh, Tennessee, Kansas City, Green Bay, and Seattle, plunking down $4,000 on the combo bet.
With just less than two minutes remaining, #DallasCowboys kicker Greg Zuerlein kicked a dribbler of an onside kick that several #RiseUpATL players just stared at as it went by, allowing the Cowboys to recover it.#NFL #NFLTwitter pic.twitter.com/G7NDtq5KRA

— FLEE TV ™ (@FLEESPORTS) September 20, 2020
He had to sweat a bit on the Dallas, which recovered an onside kick, then kicked a field goal to win. Seattle also gave him a scare when New England drove to the 2-yard-line with a chance to win, but came up short. After those two nail biters came through, he pulled in $44,000 for the winning ticket.
San Francisco Furthers Sportsbook's Pain
The game that hurt sportsbooks the most was San Francisco's thrashing of the New York Jets. The 49ers were a seven-point favorite, and both the sharps and the public loaded up.
San Francisco running back Raheem Mostert also paid off a 7/1 bet when he scored the first touchdown of the game.
Raheem Mostert goes 80 yards for a TD vs. Jets 🚨

It was the first play from scrimmage.

(via @NFL) pic.twitter.com/wYnNJwQ502

— Bleacher Report (@BleacherReport) September 20, 2020
Borgata Sportsbook in Atlantic City reported 95% of both the money and the tickets were on San Francisco. William Hill reported 91% of its tickets were on the 49ers along with 84% of the money.
A William Hill facility in Nevada made some money back when one bettor wagered $45,833 on the Jets. Another customer at DraftKings lost $110,000 when he backed the Jets.
Stat of the Week
The Falcons had 39 points with zero turnovers in their loss against the Cowboys. Entering Sunday, teams were 440-0 when scoring 39 points with 0 turnovers since 1933, when team turnovers were first tracked, according to Elias Sports Bureau. The Falcons lost, 40-39.
Bad Beat of the Week
For the second consecutive week, the Thursday night game gave gamblers a bad beat. Cleveland was a six-point favorite over Cincinnati and was leading 35-23 late in the fourth quarter.
Then the Browns decided to play soft, allowing Bengals' rookie quarterback Joe Burrow to march 75 yards down the field and score with 43 seconds left, making the final 35-30 and killing Cleveland backers.