After the first six weeks of the NFL season, Tom Brady and the Tampa Bay Buccaneers (4-2) are the favorites to win the NFC South at -110 odds with the New Orleans Saints (3-2) their biggest competition at +110 odds, according to a recent adjustment by DraftKings. While Brady joining the Bucs has been a primary narrative in the media, behind the scenes, the Bucs are getting accolades because of their brick-wall defense implemented by defensive coordinator Todd Bowles.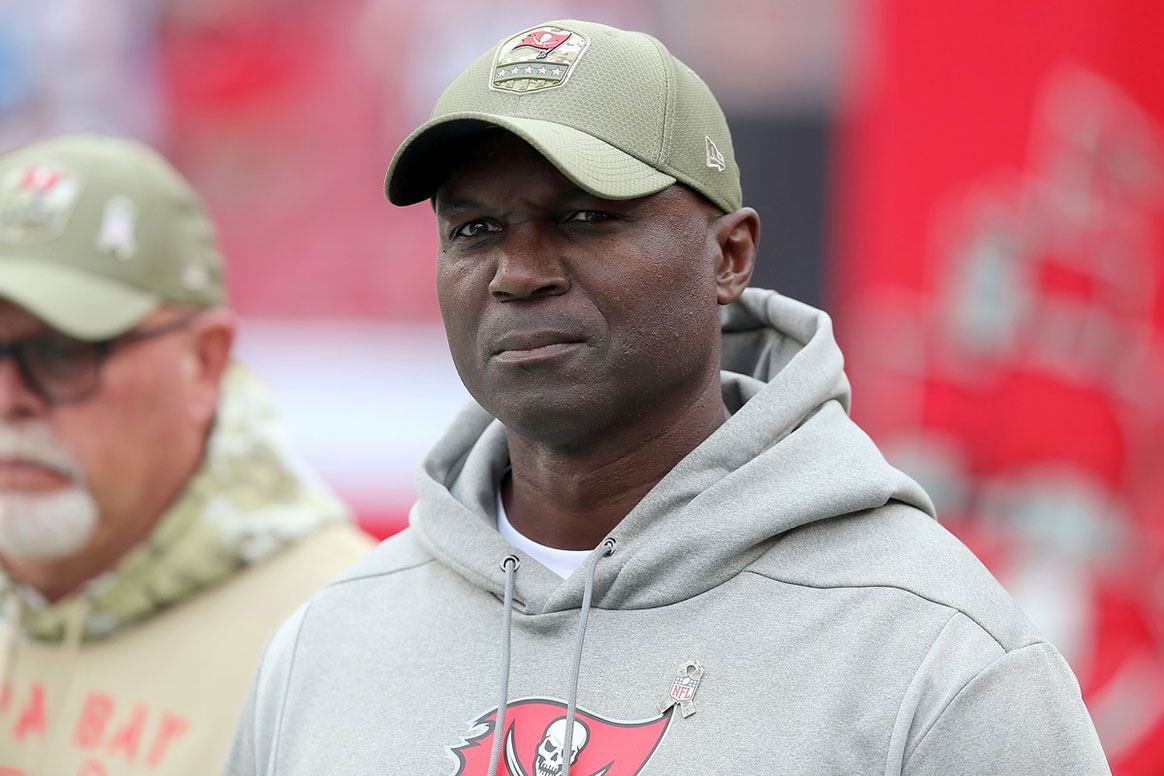 Coming into the season, the Saints were the slight favorite to win the NFC South at -110 odds while the Bucs were right behind at +125 odds. The Saints struggled this season after Michael Thomas went down with an ankle injury.
Currently, you can get the Bucs at +1200 odds to win Super Bowl 55. The Saints are right behind Brady and the Bucs at +1300 odds.
---
NFC SOUTH ODDS (as of 10/22/20)
Tampa Bay Buccaneers -110
New Orleans Saints +110
Carolina Panthers +1200
Atlanta Falcons +4000
---
After a slow start, Matt Rhule and the Carolina Panthers (3-3) are finally finding their rhythm. The Panthers were +2000 before the season began, and have seen their odds bumped to +1200.
The Falcons started the season 0-5. They fired Dan Quinn and finally ended their skid with their first victory of the season. The preseason Falcons were +1200 odds to win the NFC South, but after falling into a big hole, they've slipped to +4000.
The D in TB
The LOL Jets are falling apart everywhere, but many outsiders are overlooking the fact that Todd Bowles held the organization together for several seasons as head coach. Bowles had been a top defensive coordinator in the NFL before the Jets hired him as their head coach. He returned to a DC role while trying to pick up the pieces after his stint with the Jets.
Bowles originally played at Temple under head coach Bruce Arians. Since then, whenever Arians got tapped to become a head coach, he always called Bowles to join him as the defensive coordinator.
Bowles' defense shut down the high-octane Green Bay Packers.
"He has a feel for calling a game, a knack for doing the right thing, the timing," said Green Bay QB Aaron Rodgers. "And he has a great eye for putting people in positions to make plays."
The Bucs allow only 20.3 points per game, putting them at #8 in scoring defense. In terms of DVOA, the Bus are ranked #1 in team defense.
The Bucs boast the top run defense in the NFL, allowing just 64.3 yards per game. Bowles also heads the sixth-best pass defense that allows only 217.7 passing yards per game. Overall, the Bucs are the top defense in the league, allowing only 282 total yards per game.