The NFC East was the laughing stock of the NFL last year when Philadelphia earned a playoff spot at 9-7. This season, however, the division may not only top 2019's mediocrity, but post the worst divisional record in league history. The 2008 NFC West currently holds that dubious distinction. Arizona won the division with a 9-7 record. San Francisco was second at 7-9, Seattle 4-12, and St. Louis was 2-14.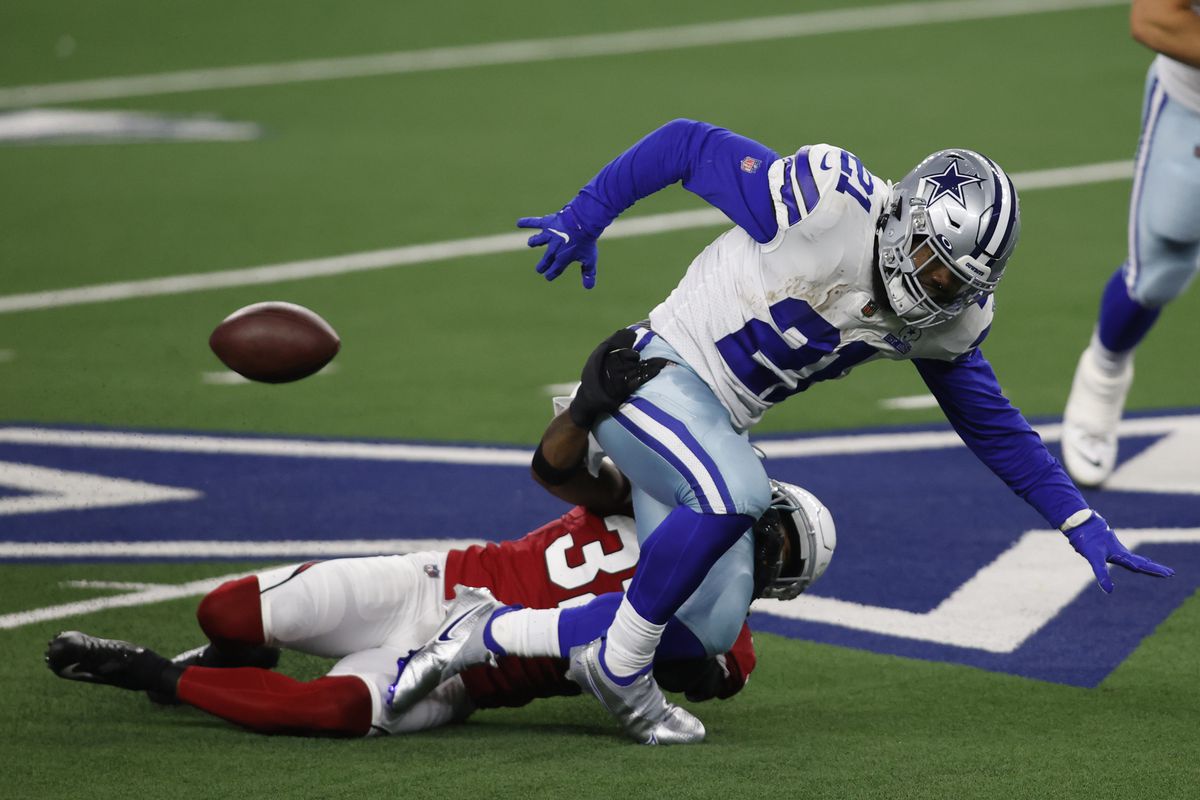 The four teams in the NFC East — Dallas, Philadelphia, the New York Giants, and Washington — have a combined five victories through six weeks. Pittsburgh, Baltimore, Tennessee, Kansas City, Chicago, and Seattle all have five wins apiece.
Not only do all of the NFC East teams have losing records, they're disappointing bettors on Sundays. Dallas is 0-6 against the spread, Washington is 2-3-1, Philadelphia is 2-4, and New York is 3-3.
When you've bet on the Cowboys every week because "there's no way they don't cover again." pic.twitter.com/uBtytNYcIi

— Iain MacMillan (@IainMacOS) October 20, 2020
Mountain of Evidence in Awful NFC East
How bad is the NFC East? The Dallas Cowboys are in first place with a record of 2-4. Philadelphia is in second at 1-4. The Cowboys are the first team with a losing record to have a division lead through Week 6 since the 1970 merger.
Live look at the Cowboys and Eagles racing for the NFC East crown pic.twitter.com/Y8R9xMvSix

— FOX Sports: NFL (@NFLonFOX) October 20, 2020
Need more proof this division is horrible? The New York Giants won their first game on Sunday to go 1-5, and are one game out of first place in the division. Still not convinced? The same New York Giants that are one game out of first place are also one win behind the 0-6 New York Jets for the top pick in the 2021 NFL Draft.
Washington is also one game away from getting the top pick in the draft. If the Jets can win a game — and oddsmakers have them at +350 to avoid going 0-16 — Washington and the Giants could be in the Clemson quarterback Trevor Lawrence sweepstakes, the presumptive first pick in the draft.
Are Teams Tanking?
Of their five combined wins this season in the NFC East, three of them have come against other teams in the division. The other two victories were Dallas beating Atlanta in Week 2, and Philadelphia defeating San Francisco in Week 4.
The NFC East pic.twitter.com/rW3HTWbMJ7

— Parque (@Parker_Morris24) October 20, 2020
First-year Washington head coach Ron Rivera, who might seriously be having second thoughts about why he took the job, told reporters he was benching starting quarterback Dwayne Haskins because he thought backup Kyle Allen gave them a better chance to win the division.
When Allen and his teammates fell to the Giants on Sunday, giving New York its first win of the season, the quarterback was talking about moral victories, instead of real ones.
"If you want to look for something other than a win or a loss, it's that we kept fighting," Allen said. "We're working through a lot of things, but I'm proud of the way we fought, and I think that's a mentality we're starting to build around here, and I think it's starting to become part of who we are. We've had a tough year so far, but that's the only thing that's going to keep us together is we keep fighting."
Philadelphia head coach Doug Pederson, who is less than three years removed from winning the Super Bowl, gave reporters a mind-bending answer about the NFC East.
"You just understand you are the NFC East, right? Everything is still kind of up for grabs and we're just trying to figure out how to win a game and how to get guys healthy to play and where we are that way," Pederson said."