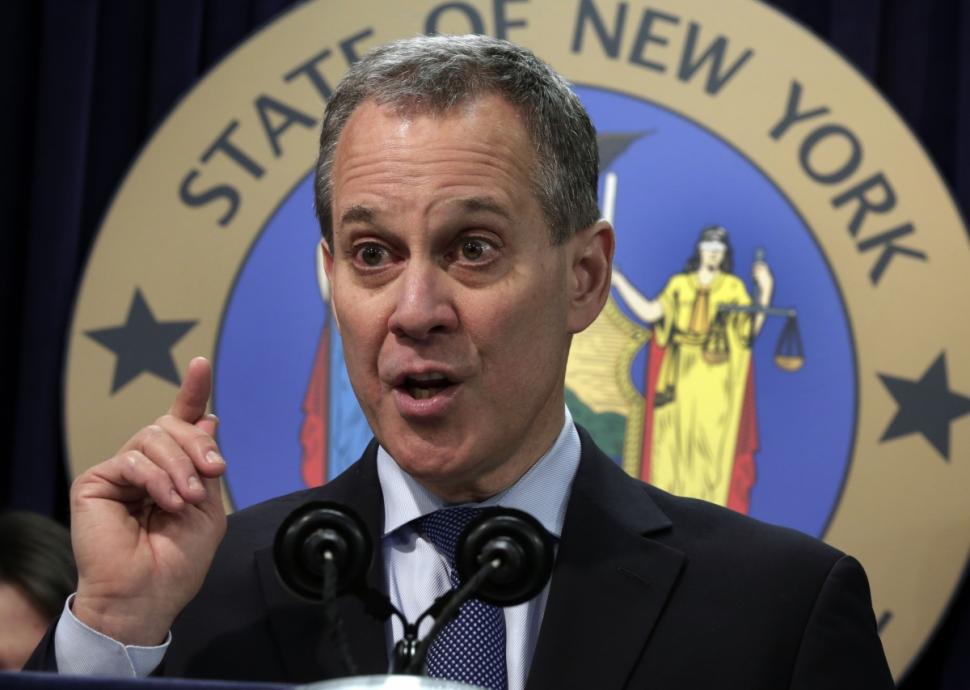 New York Attorney General Eric Schneiderman is suspending his litigation against DraftKings and FanDuel for operating what he sees as illegal online gambling enterprises until an appeals hearing in September reaches a verdict. In exchange for his delaying of legal action, both daily fantasy sports (DFS) companies have agreed to immediately terminate operations in New York until the case is heard this fall.
"My job is to enforce the law, and starting today, DraftKings and FanDuel will abide by it," Schneiderman said in a statement. Schneiderman explained that the settlement reached on Monday "creates an expedited path to resolve this litigation should that law change or upon a decision by the appellate division."
DraftKings and FanDuel both released statements on the arrangement and said while they are halting their businesses in the Empire State, their legal battles will continue.
New York vs. DFS
Last November, Schneiderman launched a formal attack on DFS by issuing cease-and-desist letters to the two companies that are responsible for an estimated 90 percent of the United States DFS market. DraftKings and FanDuel refused, and were issued a temporary stay by a New York district court in December.
Schneiderman then upped the ante on his legal proceedings when he announced that his office would pursue civil penalties of up to $5,000 per violation. With an estimated 600,000 New Yorkers testing their skill (or luck depending how you perceive DFS) on the platforms, Schneiderman's potential penalty totaled a staggering $3 billion.
Considering New York residents have paid $267 million in entry fees over the last two years, the monetary punishment Schneiderman was seeking seemed excessive to many. However, it likely played a significant role in convincing DraftKings and FanDuel that a settlement was in their best interest.
The Fight Continues
New York is paramount for DFS companies moving forward. According to research firm Eilers & Krejcik Gaming LLC, the state accounts for 13 percent of the industry in America.
That's why DraftKings and FanDuel won't go away without a fight to the death duel.
"New York is a critical state for FanDuel," the company said in a statement. "We are proud to be one of New York's largest startup companies, and while it is disheartening for us to restrict access to paid contests in our home state, we believe this is in the best interest of our company, the fantasy industry and our players while we continue to pursue legal clarity in New York."
The agreement might open a fast track for DFS legalization in New York as comprehensive legal action is no longer hanging over the market.
State assemblyman and online poker advocate J. Gary Pretlow (D-District 89) has expressed interest in introducing DFS legislation. State Senator John Bonacic (R-District 42) has already done so with S6793, a bill that would legalize DFS and assign regulatory authority to the state's gaming commission.
DraftKings and FanDuel are hoping customers are able to convince government officials to legalize the contests before the September hearing in order to free itself from future litigation by Schneiderman and liberalize DFS.