New Jersey Senate President Steve Sweeney (D) took aim at professional sports leagues on Wednesday, penning a letter that said their demands for integrity fees in sports betting legislation is little more than "extortion."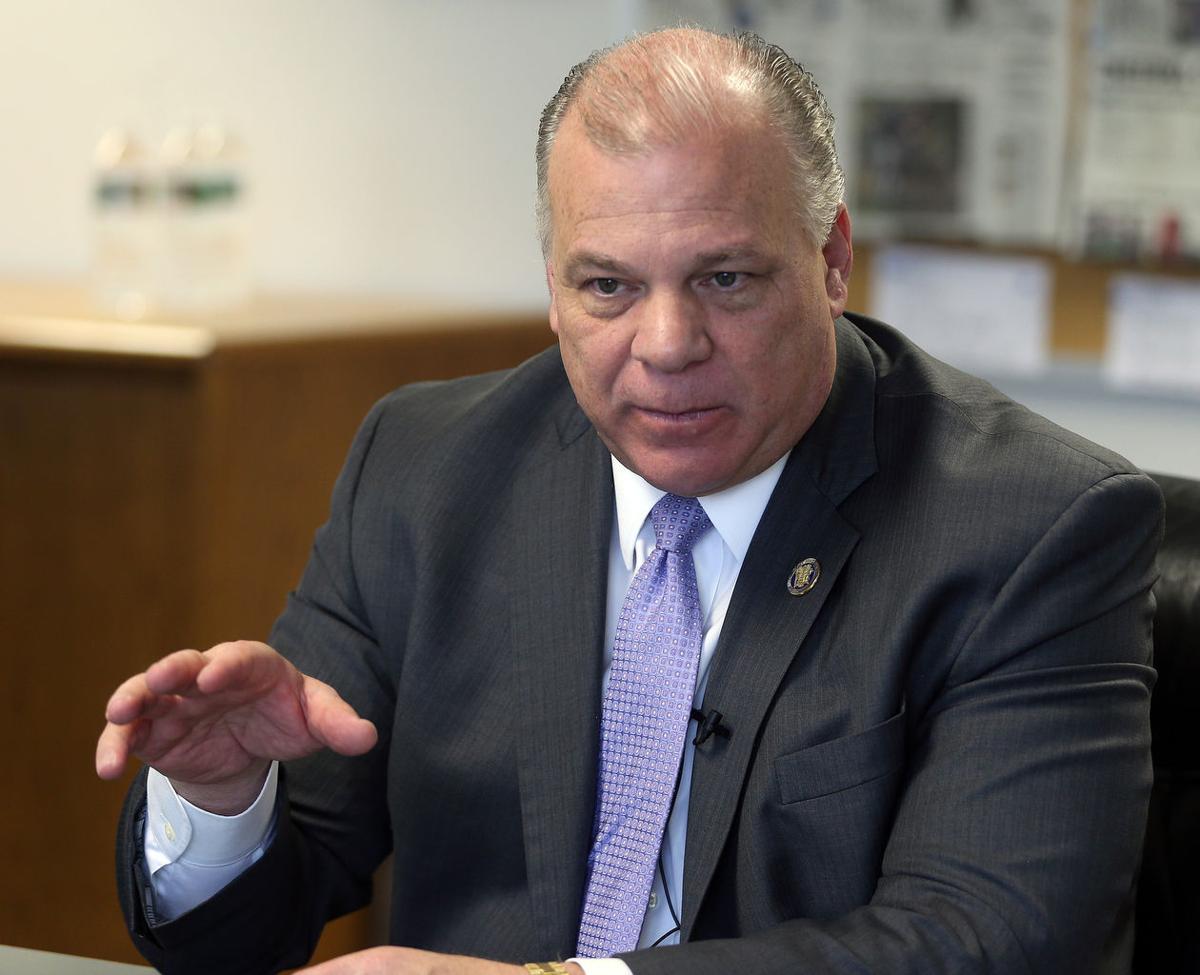 "The Leagues fought with all of their resources to stop states from allowing their citizens to legally wager on sports," Sweeney wrote in a letter addressed to Governor Phil Murphy. "Now that their efforts have been ultimately unsuccessful they wish themselves to make 'the fast buck' and to 'get something for nothing.'"
Sweeney Questions Integrity of Proposed Fees
Several professional leagues, including the NBA and MLB, have advocated for an integrity fee in discussions over state-level legislation that would regulate sports betting following the Supreme Court decision that overturned the Professional and Amateur Sports Protection Act (PASPA). The leagues have lobbied to receive one percent of each bet placed on their games, though many in the gaming industry have said that such a large fee would essentially make sports betting unprofitable for operators.
Sweeney questioned the motivation behind these demands. While leagues say the money would help them guarantee the fairness and integrity of their games, Sweeney asked what that said about their current efforts.
"Their demand begs the question of what they would now start doing to preserve the integrity of their games that they have not been doing for years, as it has been widely known that billions of dollars are bet annually on the Leagues' games in Nevada…and illegally," he wrote.
The fact that Nevada has long had sports betting and the leagues are only now asking for a piece of the action also provoked a response.
"It is also widely known that neither Nevada nor any other state pays the Leagues to play sports," Sweeney wrote. "New Jersey…will not make itself uncompetitive by being the only State to pay the League extortion."
NBA Defends Its Position
The NBA quickly responded with a statement of their own, defending their request for an integrity fee.
"As the intellectual property creators for this content, our games serve as the foundation for legalized sports betting, providing casinos the ability to earn revenue of our games, while we bear all of the risk that accompanies sports betting and will incur additional expenses to expand our existing compliance and enforcement programs," NBA spokesperson Mike Bass told the Associated Press. "As a result, we believe it is reasonable for casinos to compensate the NBA with a small percentage of the total amount bet on our games."
New Jersey's antagonism towards the professional sports leagues may not stop with opposing integrity fees, either. Sweeney has also proposed filing a lawsuit against the leagues to recoup legal fees and lost revenue that casinos and racetracks could have collected if the leagues had not challenged the state's efforts to legalize betting on sports.
But while such an idea might feel justified to some New Jersey lawmakers, lawyers are less convinced that it has merit.
"I'm definitely not impressed with any litigation against the leagues for enforcing what they had a right to try to enforce," attorney Alan Milstein told NJ Advance Media. "The statute specifically authorized them to file suit to enforce it. The Supreme Court threw the statute out. That should be the end of it."