Sorry New England Patriot haters, it doesn't look like retirement is in the plans of Tom Brady, Rob Gronkowski or coach Bill Belichick anytime soon. The trio has denied leaving the sport after Super Bowl 53, which is on Feb. 3 in Atlanta's Mercedes Benz Stadium.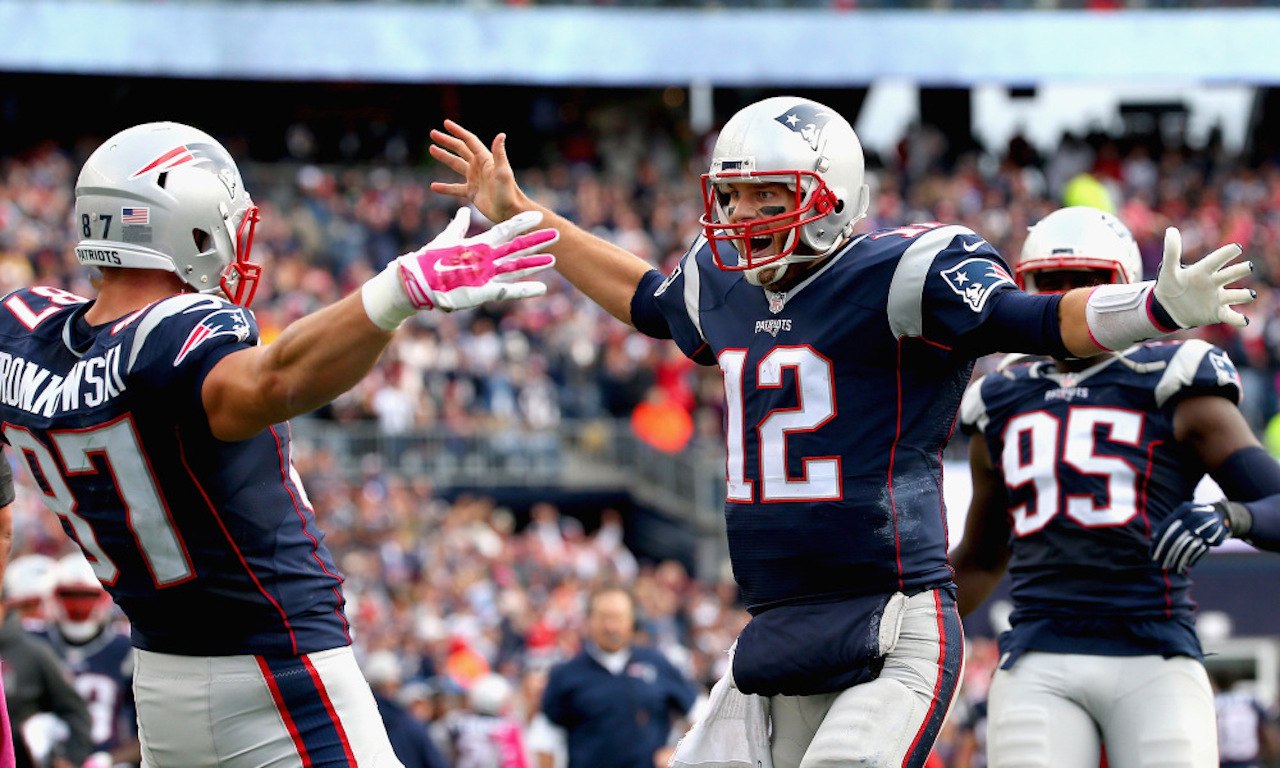 Oddsmakers believe the three will be around next year. They have Brady at +1200 to hang up his cleats after the Super Bowl, and -2500 to play again next year. Belichick is an even bigger favorite to return. He is at +2500 to retire and -5000 to stay. Gronkowski is the one that has been rumored the most to want to leave football. He is at +600 to retire and -1000 not to.
One person who definitely doesn't want to see them go is Patriots owner Robert Kraft. He went on a local television show and talked about his affection for his coach and players.
"Please God: one more season of Tommy and Bill Belichick who are the best at what they do in my opinion," Kraft said.
Triumphs Despite Turmoil
Brady and Belichick have been reportedly bickering since 2017. One of the reason for the feud was Brady's use of personal trainer Alex Guerrero, who Belichick did not want hanging around the facility. Another issue was Belichick's coaching style and how it was beginning to rub Brady the wrong way. The last major issue was a clash of egos. The two thought they should get most of the credit for the team's success.
Kraft, though, was quick to downplay the less than perfect relationship, saying that friction in any relationship is inevitable.
"In anything in life the key is getting good people around you and creating a culture where everyone is open to disagree but keep it in the family, which is hard sometimes, especially in the business that's so public," Kraft said.
One person who believes Brady, 41, could walk away from the game after this Super Bowl is former teammate Willie McGinest. He told reporters that especially if the Patriots won he could see it happening.
"I think there will be a walk-off, if he wins this year, a Super Bowl," McGinest said. "I think this: it won't be 45 years old. I think he'll walk off and say, 'The game has been amazing to me and now I am going to figure something else out.'"
Injuries Could be Factor for Gronk
Even though Gronkowski is just 29 years, he has had a lot of injuries in his 11 years in the NFL. He has suffered two concussions and a couple of back injuries, one that required surgery.
It would make sense if the tight end decided to quit after the Super Bowl, but he is adamant that he's not going anywhere. He said in late December that retirement was the last thing on his mind.
"I would say every season presents a different challenge," Gronkowski said. "You go through things, you get dinged up a little bit. It's a different challenge. Every season brings it's own little challenges. You've just gotta keep on grinding, keep on staying positive. Stay focused. That's all you got to really do. You can't ever get too down and then you dig yourself a bigger hole. I love the grind. I'm all in. I've been all in all season."