The Carolina Panthers introduced new owner David Tepper on Tuesday, with the hedge fund manager giving his first press conference and touching on a number of issues surrounding the team and the upcoming NFL season. That included a few words about legalized sports betting, including an unusual assertion that wagering could actually lower television ratings for football games.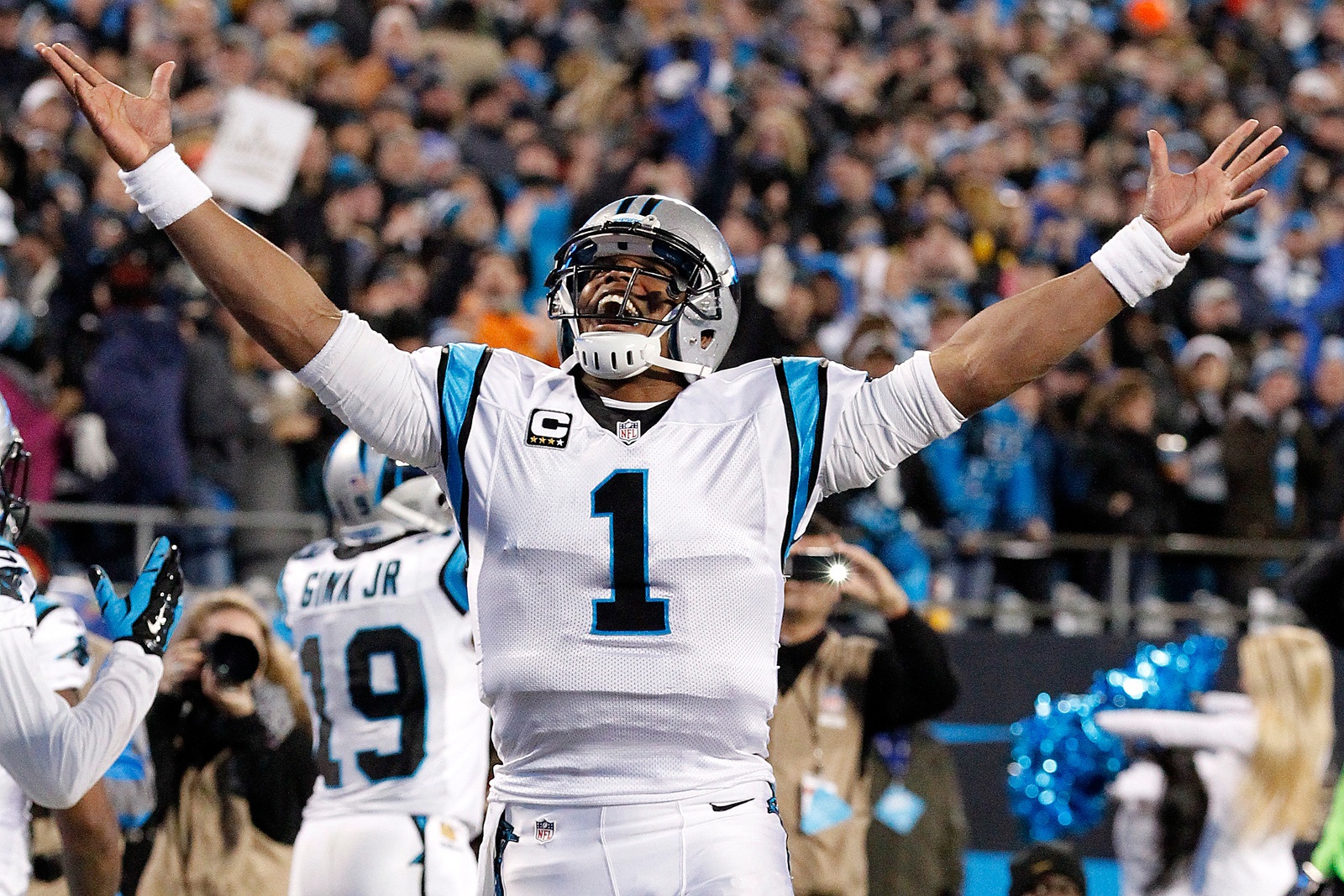 Tepper recently purchased the Panthers for a total of $2.275 billion, with $2.2 billion being paid immediately in cash.
Tepper Talks Ratings at First Press Conference
The Tuesday press conference delved into a diverse range of topics, from the sexual harassment allegations that led to the sale of the team by former owner Jerry Richardson to the search for a team president and the issues that might come up in the league's next collective bargaining agreement. For the most part, Tepper offered a casual, playful tone with the media in his first appearance.
Towards the end of the press conference, the topic turned to television ratings. Tepper began by speaking about the general fractionalization of television viewership, saying, "I don't think football is being affected any more or less than anything else."
But that's when he offered up a contrarian opinion on how sports betting might impact viewership.
"I also think this thing that we talked about before called gambling, it's going to make ratings go down," Tepper said. "I just have a feeling about that."
Studies Say Betting Drives Viewership
That comment runs contrary to the generally held view that gambling promotes viewership and retention for sports broadcasts. The logic is straightforward: if viewers have a financial interest in the outcome of a game, then they're more likely to stay tuned in even if the action on the field wouldn't normally interest them.
There's research to back up that view. In a 2015 study published in the journal Economics Letters, it was found that ratings for college football games with large point spreads rose as the score approached the spread — in other words, as the game itself was getting less competitive, but the fortunes of bettors hung in the balance.
"In the sample of games with point spreads of at least 21 points, if we had seven-point moves closer to the spread, that equaled about a 1.235 ratings point increase, which is about 30 percent of the overall game rating on average," Texas A&M professor Steven Salaga said when explaining his study to ESPN in 2015.
"You're talking about a pretty big shift in television ratings just based on basically a one-score change in reference to the spread," Salaga said.
Information like that is why Dallas Mavericks owner Mark Cuban told CBS that he thought owners of professional sports teams "basically saw the value of their team[s] double" following the Supreme Court ruling that allowed states to regulate sports betting.
Earlier in the press conference, Tepper opined on how sports betting could impact future stadium development for the Panthers.
"You think about the fans, and you want to keep the fans in the building," he said. "We have to take that into consideration. We want to make sure fans are in that building and sharing this team."
Tepper predicted that sports betting would eventually come to the Carolinas. However, there has so far been no significant movement towards legalizing gambling on sports in either state.