While the spread of legalized sports betting across the United States made have created a lot more competition for Nevada sportsbooks, it certainly didn't stop gamblers from placing their bets in the Silver State.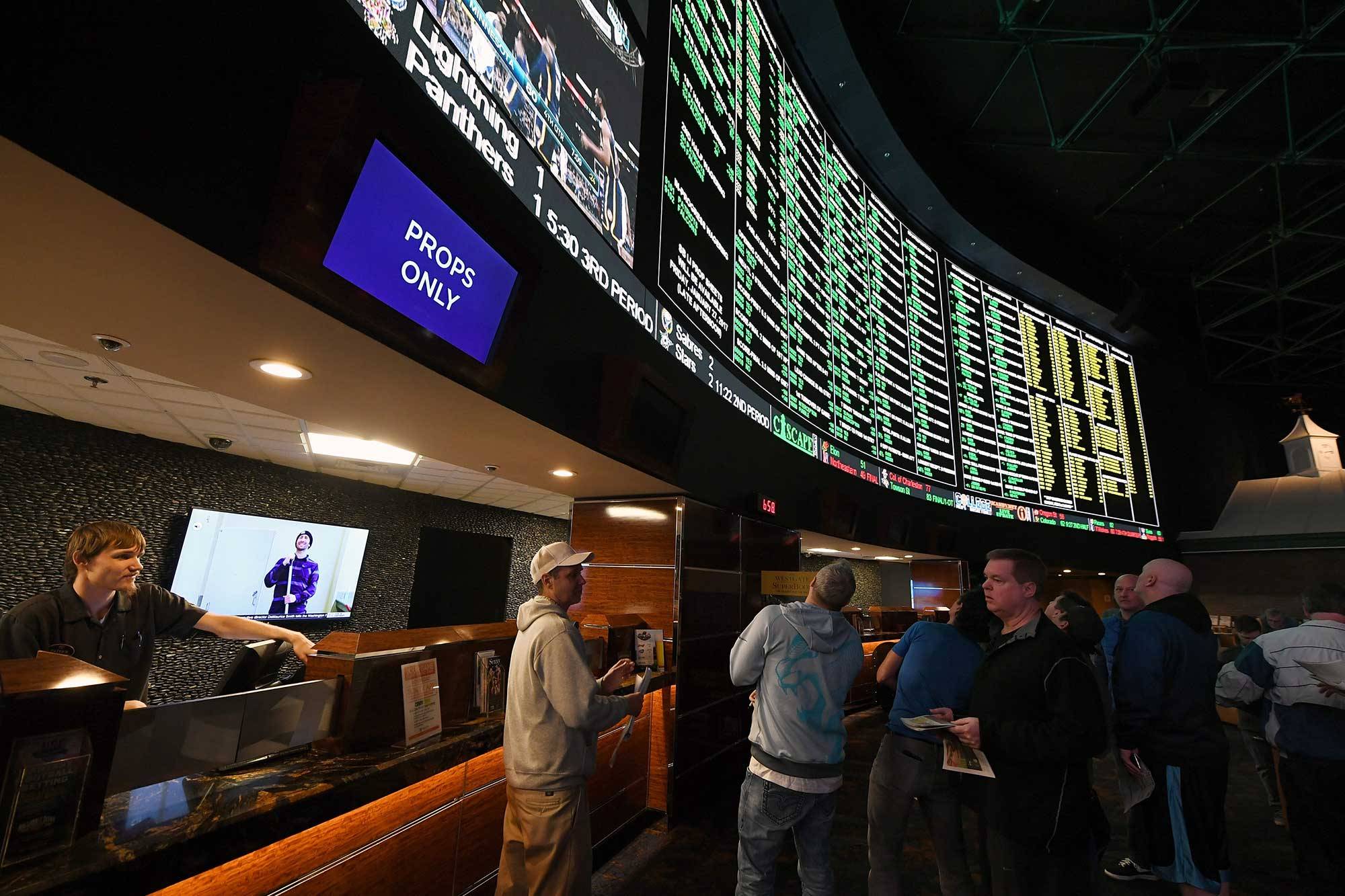 According to figures released by the Nevada Gaming Control Board (NGCB) on Thursday, the 191 sportsbooks in Nevada won a combined $301 million from bettors off of a $5.01 billion handle in 2018. Both the win and the total handle were records for the state.
Nevada Growth Continues Despite Competition
This was the ninth straight year that Nevada set a record for handle. The streak continued despite the fact that several states legalized sports betting during 2018, including Delaware, New Jersey, Mississippi, and Pennsylvania, among others.
"The expansion hasn't hurt us," Caesars Entertainment sportsbook director Bill Sattler told the Las Vegas Review-Journal. "There's more buzz about sports betting here in Nevada."
Football remained the leading source of revenue for sportsbooks in Las Vegas and throughout the state. Between the NFL and college football, bookmakers won $102.4 million on a handle of $1.8 billion. $1.5 billion was bet on basketball, while $1 billion was wagered on baseball.
The books not only benefitted from the amount of betting, but also the fact that they had better than expected results throughout the year. Sportsbooks enjoyed a hold of 6.01 percent, the highest win percentage they've had in more than a decade.
According to NGCB researcher Michael Lawton, the expansion of sports betting has given the industry a higher profile, meaning it has actually helped Nevada's sportsbooks rather than hurting them.
"The state continues to see more regional and national tourists seek out the sportsbook when they visit properties," Lawton said to ESPN. "This can be attributed to the continued national press stories and the unique experience Nevada casinos offer for sports betting, including the Super Bowl and March Madness."
Other States Aren't Rivaling Nevada – Yet
The continued growth in Nevada suggests that the state will continue to lead the way in American sports betting for some time to come.
New Jersey is poised to be a major rival, but has a ways to go before it will challenge Nevada for the top spot. In six months of operation, New Jersey bookmakers took in about $1.2 billion in handle. While that number will increase dramatically in 2019 – not only because of the full year of business, but also due to the increasing number of operators and the introduction of mobile betting – it is doubtful that it will come anywhere near $5 billion.
The real question may be whether Nevada's growth can continue unabated as more and more states enter the sports betting industry. According to Station Casinos vice president of race and sports Art Manteris, a couple of upcoming major events may provide more insight on which way the winds are blowing.
"There are a lot of factors to consider, not just betting handle, and I've seen no evidence that other states' involvement has negatively impacted us," Manteris told ESPN. "Now, Super Bowl and March Madness will be a great indication to what's ahead."