When you're hot, you're hot. They have that expression in Slovenia too. Luka Doncic from the Dallas Mavs exploded for 28 points in the first quarter including seven 3-pointers against the helpless LA Clippers, and he finished with a career-high 51 points.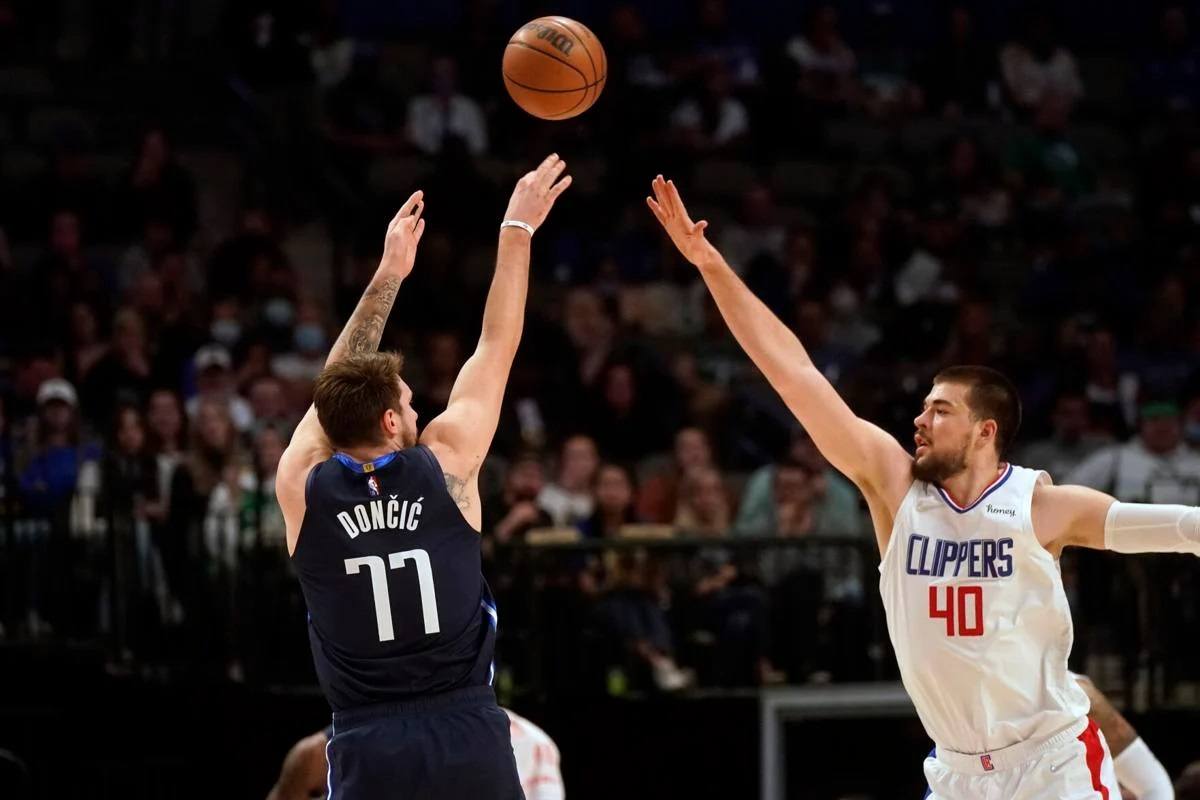 The scoring eruption occurred a couple hours after the Mavs traded away the Unicorn when they shipped Kristaps Porzingis to the Washington Wizards shortly before the trade deadline.
In 40 minutes of action against the Clippers on Thursday eveming, Doncic shot 17-for-26 from the floor, including 7-for-14 from 3-point range, and 10-for-14 from the free-throw line.
Doncic finished the night with 51 points, 9 rebounds, and 6 assists. More importantly, he led the Mavs to a 112-105 victory.
"It was a really fun thing to watch," said Dallas head coach Jason Kidd. "Didn't have to do much. Just tried to stay out of the way. It was incredible."
Doncic loves playing against the Clippers and he celebrated his favorite foil with his first 50-point game of his career. Sometimes a player just owns a franchise, and in this case, the Clippers cannot stop Doncic.
Seven of Doncic's top 11 scoring efforts in his career were against the Clippers. In 13 postseason games against the Clippers, Doncic averages 32 points, 8.9 assists, and 8.3 rebounds per game.
Luka Doncic tonight:

51 PTS
9 REB
6 AST
17-26 FG
7-14 3P

The first 50/5/5 game in Mavericks history. pic.twitter.com/X71pYnV8RL

— StatMuse (@statmuse) February 11, 2022
Solo Doncic: 51 Points
The Mavs scored 36 points in the first quarter, and Doncic accounted for 28 of those. He even equaled the Clippers first quarter total of 28 points. The crowd at the American Airlines Center in Dallas gave Doncic a standing ovation while chants of "M-V-P! M-V-P! M-V-P! M-V-P!" reverberated throughout the arena.
Doncic knocked down seven treys in the first quarter and the Clippers struggled to stop him while he put on a thrilling shooting clinic.
"I just felt great the first quarter obviously," said Doncic. "Everything was going in. When you feel like that, you just don't want it to stop."
"Well, tonight was just Luka," said Clippers coach Ty Lue. "That little step-back 3, I'll live with that. That's his shot, but if he misses a couple or few of those, then the game is different. But he made them, and that's why he's a great player."
Doncic connected on seven of his first nine 3-point attempts, but then went cold from downtown when he missed the next five. He still shot 50% from beyond the arc.
With 28 points in the first quarter, Doncic missed out on setting a franchise-record. Dirk Nowitzki holds the record when the Hall of Famer from Germany scored 29 points in a quarter against the Utah Jazz in 2009. Doncic squandered a chance to break the record, but he missed three free throws in the first frame.
Nowitzki holds the Mavs record for most points in a game with 53 points, but Doncic also fell short of that mark with 51 points. Doncic joined an exclusive club as the fourth player in franchise history to reach the 50-point plateau which also includes Nowitzki, Jimmy Jackson, and Jamal Mashburn.
Check out more video highlights with other installments of NBA High Guys.