The last time the Milwaukee Bucks won the Central Division in 2001, Giannis Antetokounmpo was a 6-year old kid living in Athens, Greece. Fast forward to 17 years later, and thanks to the Greek Freak the Milwaukee Bucks are ready to elevate their franchise to the next level.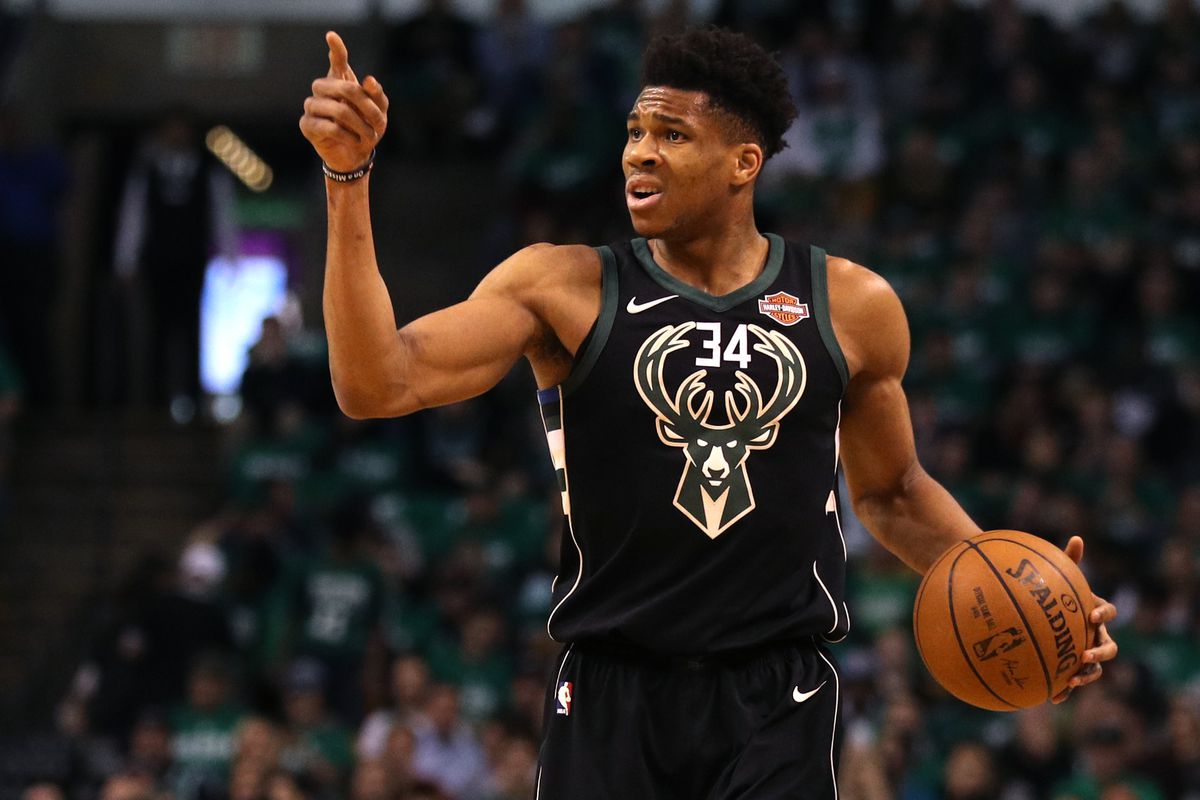 After a decade of misery, the Bucks have a bright future with a new coach, a new arena, and the NBA's next superstar.
Last season, the Central was the deepest division in the Eastern Conference. Four out of five teams qualified for the playoffs. This year, only the Milwaukee Bucks and Indiana Pacers are bound for the postseason. With LeBron James playing for the L.A. Lakers, the Cleveland Cavs are no longer the perennial favorite to win the Central. This year's division race is two-horse sprint between the Bucks and Pacers, but the Bucks have the inside track.
Milwaukee Bucks
Last Season: 44-38 (#7 seed)
Projected Record: 50-32
Odds to Win Championship: 75/1
Odds to Win Central: 1/1
The Bucks made the postseason in consecutive years, but this is the first time they have a legitimate shot at winning the Central with the Cavs out of the picture. Despite the #7 seed, the Bucks took the #2 Celtics to seven games. It was the Greek Freak's official coming out party and he nearly single-highhandedly took down the Celtics.
The Bucks hired a new head coach, Mike Budenholzer, who learned from one of the best as an assistant under Gregg Popovich for several seasons in San Antonio. Budenholzer is a defensive-minded coach who also likes to shoot threes.
Brook Lopez's addition will strengthen the frontline. Ersan Ilyasova returned to the Bucks and the sharpshooter will provide instant offense off the bench.
Projected Starters: Eric Bledsoe (PG), Malcolm Brogdon (SG), Khris Middleton (SF), Giannis Antetokounmpo (PF), Brook Lopez (C)
Indiana Pacers
Last Season: 48-34 (#5)
Projected Record: 48-34
Odds to Win Championship: 125/1
Odds to Win Central: 5/4
Victor Oladipo (23.1 ppg) won the Most Improved Player award last season. He was one the primary reasons the Pacers won 48 games last year and pushed the Cavs to seven games in the Eastern Conference Semifinals.
Croatia's Bojan Bogdanovic (14.3 ppg) excelled on both ends of the court, including a noteworthy job guarding LeBron James in the postseason.
The Pacers added Tyreke Evans (19/4 ppg) to provide a scoring punch off the bench along with Domantas Sabonis (11.6 ppg, 7.7 rebounds), the son Arvydas Sabonis, the first Russian to play in the NBA.
Projected Starters: Darren Collison (PG), Victor Oladipo (SG), Bojan Bogdanovic (SF), Thaddeus Young (PF), Myles Turner (C)
Detroit Pistons
Last Season: 39-43
Projected Record: 38-44
Odds to Win Championship: 300/1
Odds to Win Central: 6/1
The Pistons ended the Stan Van Gundy era and brought in Raptors' coach Dwane Casey.
Reggie Jackson (14.6 ppg) missed significant time last year with an ankle injury. The Pistons need Jackson to stay healthy if they want a shot at playing better than .500 ball.
The other Reggie made a name for himself last season. Reggie Bullock averaged almost 13 points as a starter. Bullock shot 44% from behind the arc, or second best in the NBA. Dwane Casey likes to run and gun, so Bullock's offensive output should increase.
The Pistons made a big trade last year that landed Blake Griffin (21.4 ppg) in exchange for Avery Bradley and Tobias Harris. Griffin announced a lofty goal: the #4 seed in the East. He's going to have to start shooting better treys if he wants to make the postseason.
Will Stanley Johnson (8.7 ppg) finally live up to his expectations?
Projected Starters: Reggie Jackson (PG), Reggie Bullock (SG), Stanley Johnson (SF), Blake Griffin (PF), Andre Drummond (C)
Cleveland Cavaliers
Last Season: 50-32 (#4)
Projected Record: 31-51
Odds to Win Championship: 500/1
Odds to Win Central: 25/1
Welcome to Post-LeBron 2.0. For a second time in its franchise history, the Cleveland Cavs will be picking up the pieces after LeBron James left in free agency.
Sure LeBron is gone, but Kevin Love, George Hill, J.R. Smith, Tristan Thompson and Kyle Korver are returning. Even with that lineup, LBJ is worth at least 20 games in the loss column.
Kevin Love (17.6 ppg, 9.3 rebounds) battled depression, injuries, and the now ghost of LeBron James.
The world will find out if Tyronn Lue is really a good coach, or if he only propped up by LeBron James.
The Cavs drafted PG Collin Sexton from Alabama. Sexton played in infamous 5 on 3 game, when Bama lost players due to injuries and ejections after a brawl with Minnesota. Sexton finished the game with 40 points and almost won the game himself.
Projected Starters: George Hill (PG), J.R. Smith (SG), Rodney Hood (SF), Kevin Love (PF), Tristan Thompson (C)
Chicago Bulls
Last Season: 27-55
Projected Record: 30-52
Odds to Win Championship: 250/1
Odds to Win Central: 25/1
The Bulls can finally stop tanking and actual try to win. Fred 'The Mayor' Hoiberg has a team loaded with talented shooters, but who is going to play defense?
Zach LaVine (16.7 ppg) got paid with a big contract. With the big money, comes big responsibility and expectations of big numbers.
Lauri Markkanen (15.2 ppg) had a sensational rookie season, but he injured his elbow in the preseason. Markkanen hoping to avoid the dreaded sophomore slump.
When you're someone $20 million, you'd like to see more production than 12.6 points per game. It's not for lack of effort with Jabari Parker, but it's his nagging injuries. Like we say every year, if Parker stays healthy, then he'll have a great season.
The Bulls drafted 6'10" center Wendell Carter Jr. from Duke with the seventh-overall pick. Carter and Bobby Portis (13.2 ppg) will be coming off the bench.
Projected Starters: Kris Dunn (PG), Zach LaVine (SG), Jabari Parker (SF), Lauri Markkanen (PF), Robin Lopez (C)