Usually there is only one winner at a PGA Tour event, but at last Sunday's Rocket Mortgage Classic there were two very happy golfers. While Nate Lashley was celebrating his first ever professional victory, runner up Doc Redman was also in a jovial mood.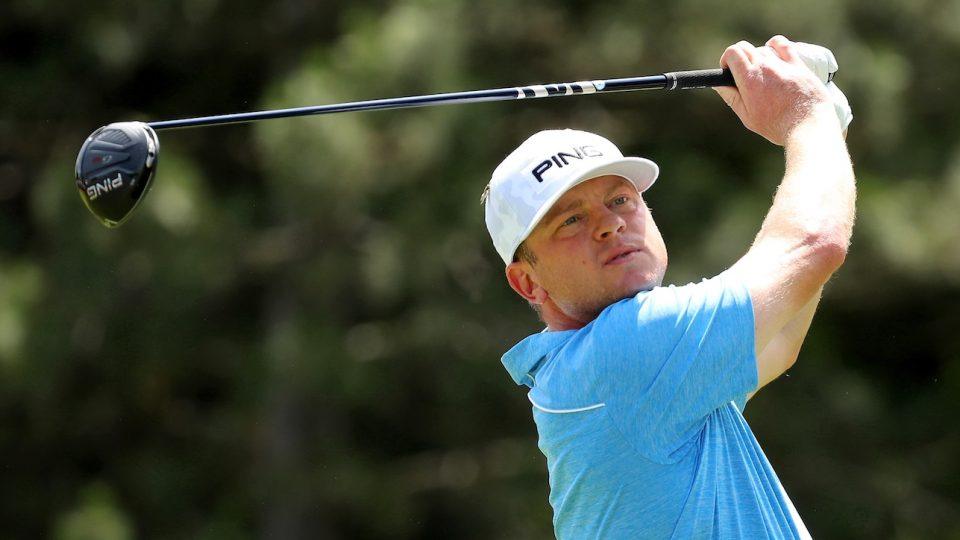 Lashley's victory was an incredible story. He got into this tournament as an alternate. Because he was a late addition, he was lumped into the field category of odds, and only returned 10/1.
The 36-year-old had carried the grief of his parents and girlfriend dying in a plane crash 15 years ago, and could never find his comfort level playing professional golf. He quit the game for a while, and began working in real estate flipping houses.
"By taking that time away and doing some other stuff, I realized golf's a lot of fun and that it's a blessing to be able to come out here and compete," Lashley said. "Especially now playing at the highest level, I'm glad I stuck it out."
His victory was an emotional one. In addition to earning a two-year exemption on tour, he locked up spots in this year's Open Championship, and next year's Masters.
"I've been through a lot," Lashley said. "It took a lot of years for me to get over my parents' death… It was mentally holding me back for a long time. I think about my parents all the time and was thinking about them out there. I was getting a little emotional walking up 18 even before I hit my second shot thinking about my parents, because without them I wouldn't be sitting here right now."
Redman Winner Too
Lashley will be joined by second-place finisher Redman at Royal Portrush in three weeks. The former US Amateur champion qualified for the major championship with his performance at Detroit Golf Club.
Redman didn't know he had earned a trip across the pond. He was told after his final round on Sunday.
"I actually just learned that not long after I got off the course," Redman said. "I didn't even think about that, but I can't wait. I've never been over there; it's going to be an awesome experience and I can't wait to see how it is."
Redman got into the Rocket Mortgage Classic by shooting a 62 at Monday qualifying. His four rounds of 19-under par get him into this week's 3M Open, where he was trying to Monday qualify.
Stricker Blisters US Senior Open
Steve Stricker never won a major championship on the PGA Tour, but he has two senior majors this year. The Ryder Cup captain cruised to a six-shot victory last Sunday at the US Senior Open. Stricker was the 5/1 favorite to win, and didn't disappoint.
Stricker was also the favorite the previous week at the American Family Insurance Championship. It is a tour stop in Stricker's home of Madison, Wisconsin, and he acts as the host for the event. He has never won the tournament, however, and lost this year to fellow Madison resident Jerry Kelly.
"What a special week. I told you all week, I kind of came here with a little chip on my shoulder from not winning last week," Stricker said. "I felt like I had something to prove, and I just played some really, really good golf the first three days."
This Week's Odds, Pick
The PGA Tour is at the 3M Open and Brooks Koepka is the favorite at 8/1. We like Patrick Reed at 25/1. Reed had a tie for fifth last week, and has improved in both greens in regulation and putting.