NASCAR driver Stephan Parsons didn't have much luck with his cryptocurrency-sponsored car. The "DogeCar" crashed on lap 71 during Saturday's Xfinity race, but that won't be the last of the DogeCar or NASCAR's relationship with cryptocurrency.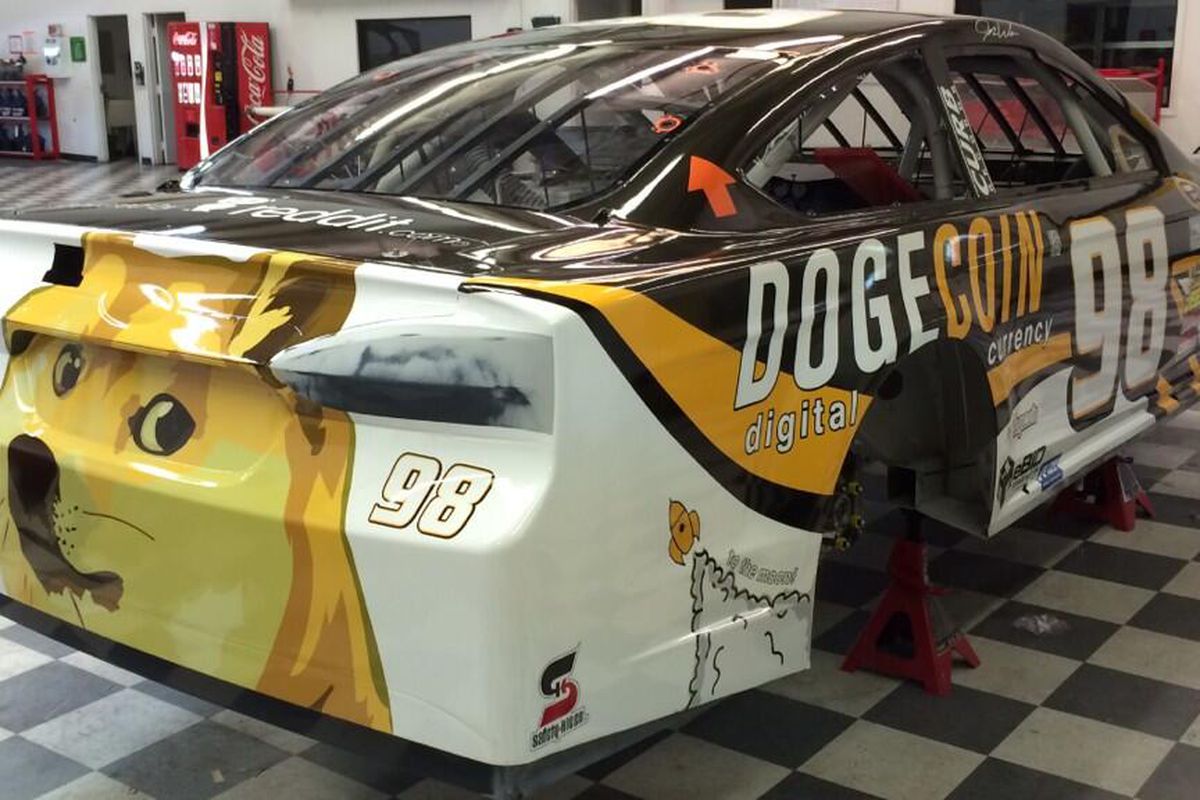 Cars have been sponsored by everything from adult diapers to rock bands. So, NASCAR's recent bond with cryptocurrency comes as no surprise. It takes a lot of money to keep a driver on the track and, as a result, NASCAR can't be picky when it comes to sponsors.
NASCAR and cryptocurrency share inside joke
Every driver who takes a checkered flag graciously performs the "hat dance." The tradition pays homage to the dozens of sponsors it takes to fund a winning ride. While NASCAR understands the critical role sponsors play, it also has a healthy sense of humor about its business model. So, it's fitting that NASCAR's first cryptocurrency-related sponsorship was borne from an inside joke.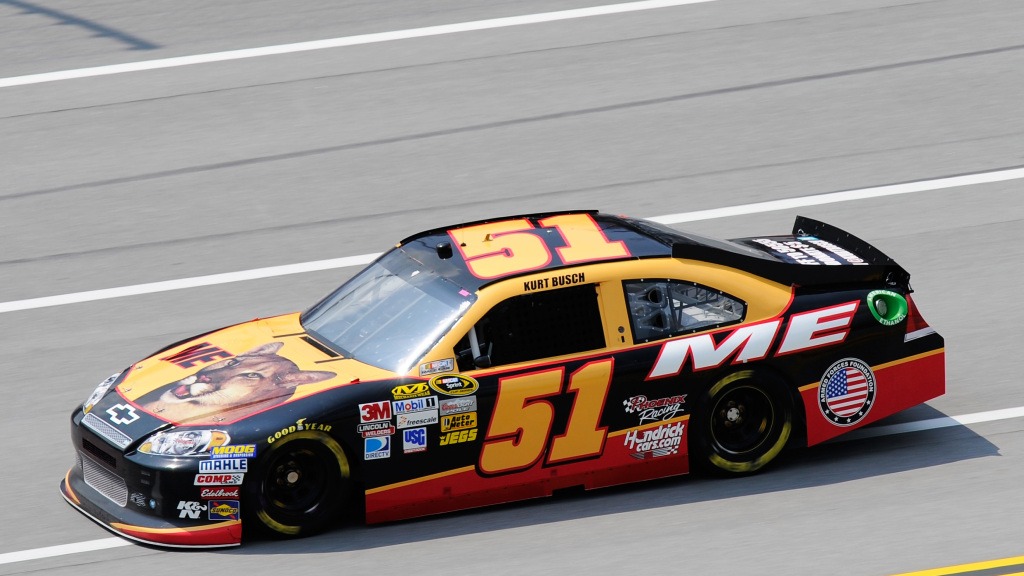 Dogecoin is a cryptocurrency, launched primarily to poke fun at virtual currencies. Inspired by an internet meme, it features the face of a Shiba Inu dog. While it started as a joke, Dogecoin has since turned into a serious funding vehicle. For instance, Dogecoin owners donated more than $30,000 to send the Jamaican Bobsled team to the Sochi Olympics.
In early 2014, NACAR driver Josh Wise was desperate for a sponsor. A Reddit user saw his plea and started a Dogecoin fundraising campaign. They not only funded Wise's Talladega run, they started a family tradition. In 2014, Wise drove for Phil Parsons Racing. Last week, Stephan Parsons drove a version of the DogeCar. Parsons, who competes part-time for B.J. McLeod Motorsports, is Phil's son
Landon's volatile crypto paycheck
NASCAR recently announced another cryptocurrency sponsorship. Landon Cassill signed a 19-race primary sponsorship with Voyager Digital Ltd. Voyager operates a cryptocurrency brokerage platform. Per the terms of the deal, Cassill will be paid entirely in cryptocurrency.
Cassill will receive a mix of currencies, primarily comprised of Bitcoin and Litecoin. But in general, all cryptocurrencies are risky. While cryptocurrencies have had periods of spectacular appreciation, they can also quickly lose value. Cassill says he understands the risk.
"There's a handful of drivers that are into crypto, but I'm probably one that's been in it for long enough that's I'm pretty comfortable with how it works."
Landon isn't the first competitor to receive cryptocurrency as compensation. Recently, a major chess tournament awarded a cryptocurrency bonus. The FTX Crypto Cup offered a total prize pool of $220,000 plus 2.1825 Bitcoin. The value of the Bitcoin bonus was $100,000 when the tournament was announced. But its value dropped to about $80,000 by the end of the tournament. That didn't seem to bother Magnus Carlsen, who earned $60,000 plus 0.6 Bitcoin for first place.