Jose Mourinho's outburst that saw him getting sent off during AS Roma's match against Verona at the weekend is expected to be further punished by Italian football's decision-makers.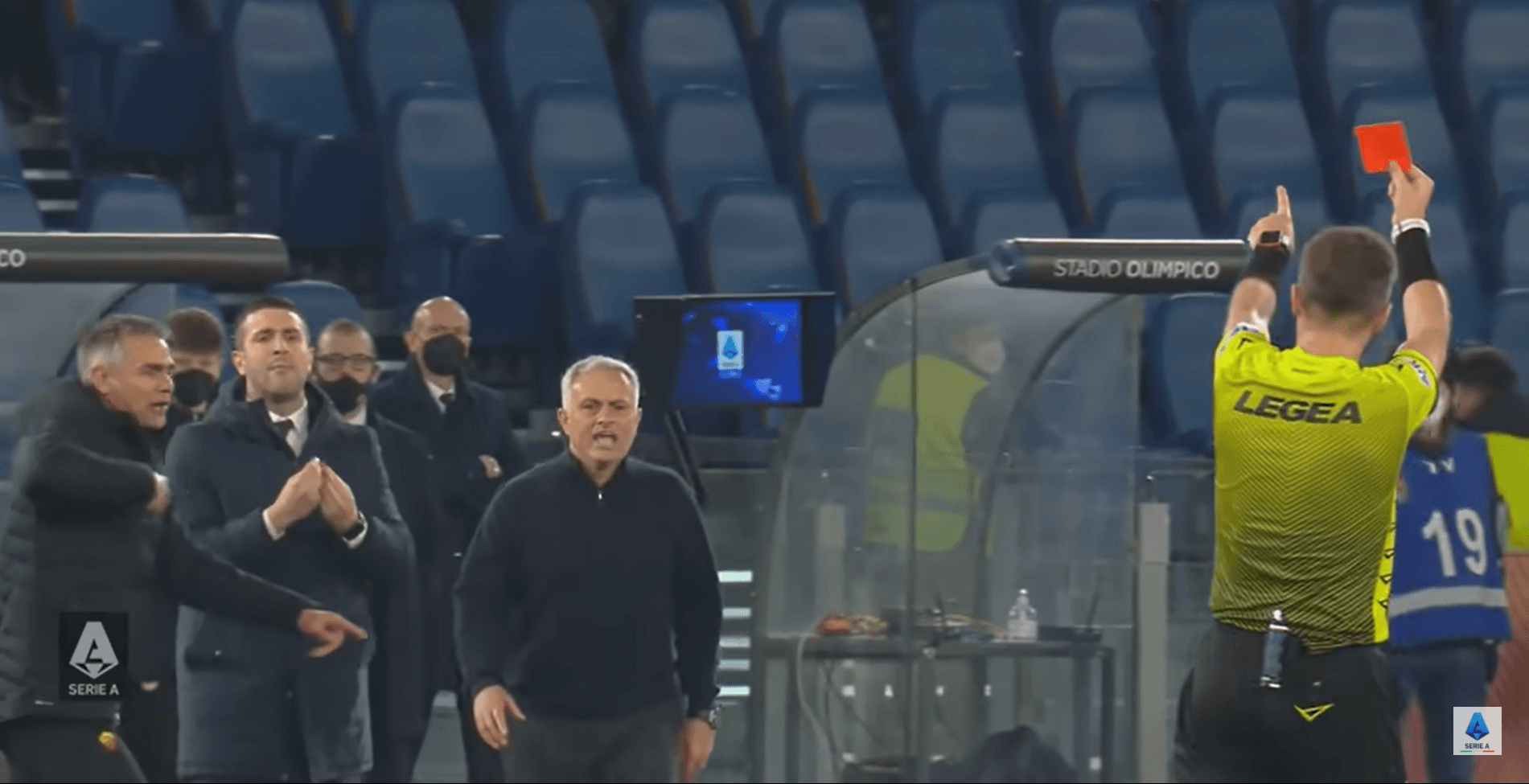 "They sent you on purpose. Juve sent you," Mourinho told referee Luca Pairetto after being shown red in the added minutes of the 2-2 draw at Stadio Olimpico. Mourinho also kicked the ball and used his hand to make a phone gesture in reference to the ref's father, Pierluigi. Pairetto Senior was the vice-president of the Italian Refs' Committee during the 2006 Calciopoli match-fixing scandal, when phone interceptions led to a major earthquake in Serie A. Then-champions Juventus were relegated despite winning the league.
Mourinho attempted to enter the pitch and have a word with Luca Pairetto, but was held back by one of his assistants. The AS Roma manager then hugged Verona's coach Igor Tudor and went down the tunnel. Mourinho is expected to miss three games due to suspension following the incidents he provoked. He will probably not be able to lead his team from the sidelines against Spezia, Atalanta and Udinese.
Roma is far from what it had hoped to become under Mourinho
AS Roma is currently eighth in Serie A, with 41 points from 26 games. The Giallorossi sit six points behind Juventus in fourth. Mourinho's objective since taking charge last summer was to build a top-four club, thus qualify for the Champions League next season. The 59-year-old will have a difficult job delivering his objective. Fiorentina, Lazio and Atalanta are all better-placed and seemed better-equipped to challenge Juventus.
The bookies believe Roma is unlikely to catch Juventus from behind. A bet on Roma finishing inside the top four returns +3300. From the teams who are fighting for the same objective, only Fiorentina is close to Roma at +3000. Lazio is at +1900, while Atalanta stands at +100 and Juventus at -270. A bet on Roma staying outside the top four is not even in the bookies' offer at the moment.
Last season, Roma only did enough in the Serie A to qualify for the newly created Conference League, the 'third tier' of continental football after the Champions League and Europa League. Roma is now in the last 16 round, awaiting the results of the draw on 25 Feb. to find out who they'll take on next. The Italian capital club is at +600 to win the Conference League, only behind Leicester at +550.