The Phoenix Suns finished the regular season with the best record in the NBA at 64-18, and the league recognized head coach Monty Williams as the Coach of the Year for 2022.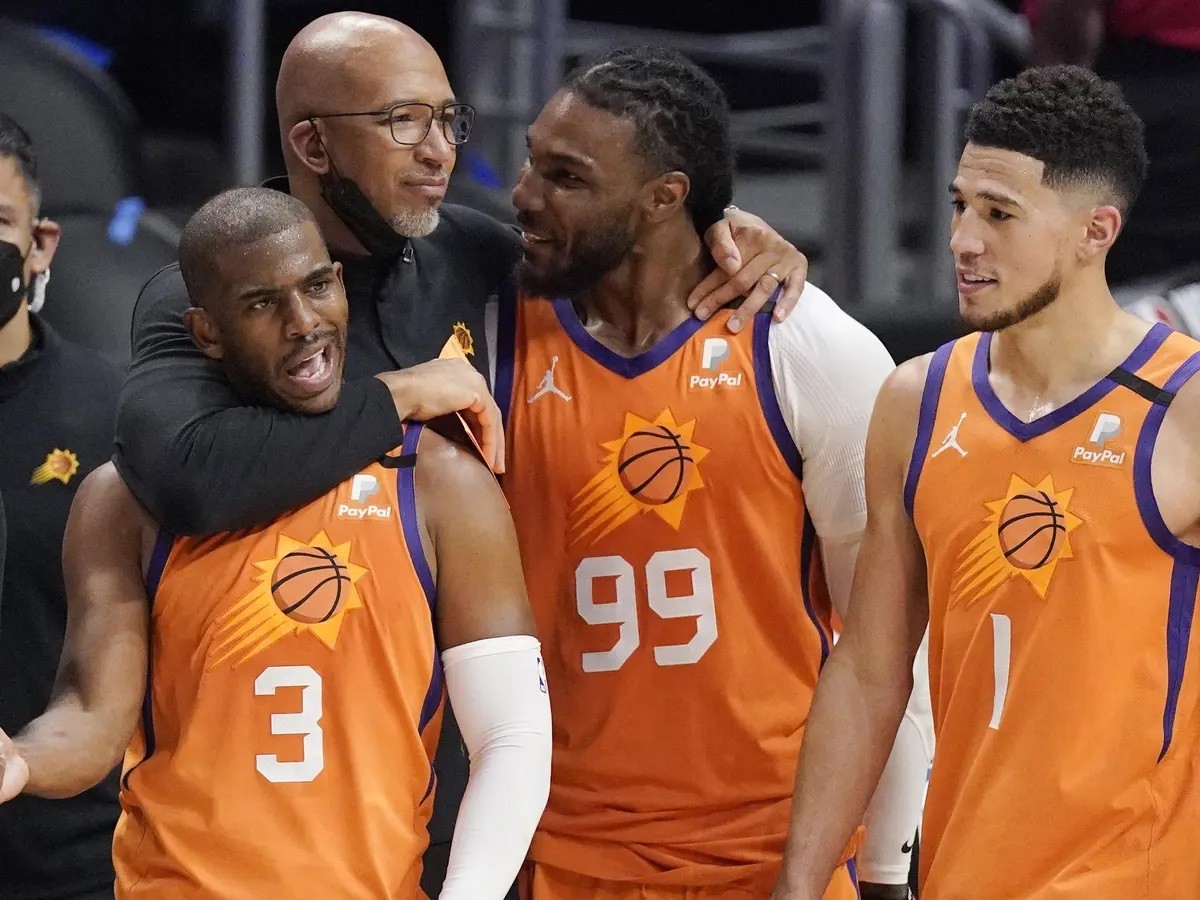 Williams earned 458 total votes and 81 first-place votes to beat out Taylor Jenkins from the Memphis Grizzlies (17 first-place votes, 270 total votes) to win the 2022 NBA Coach of the Year.
"If there's one award that exemplifies team, it's the Coach of the Year award because there's not a coach in the NBA that has bad intentions for the program or for the players," said Williams. "Nobody walks into the gym and hopes that their guys play poorly and tells them not to work and, 'Please, don't play defense.' We don't do that. In order to get an award like this, it takes a lot of people."
The Suns won back-to-back Pacific Division titles under Williams in the past two seasons. Williams became the third head coach from the Phoenix Suns to earn NBA Coach of the Year honors joining Cotton Fitzsimmons (1989) and Mike D'Antoni (2005).
In the NBA Coach of the Year betting market, Williams emerged as the consensus favorite in February after a blistering 41-10 start.
Monty Williams: role player > coach
Williams is a former NBA player who successfully pivoted to coaching. The New York Knicks selected Williams — a small forward out of Notre Dame — with the 24th overall pick in the 1994 NBA Draft. Williams played for five teams during his nine-year career, including the Knicks, San Antonio Spurs, Denver Nuggets, Orlando Magic, and Philadelphia 76ers. He averaged 6.3 ppg as a pro and started 109 times in 456 total games.
Williams didn't waste much time when he pivoted to coaching after he retired, joining the Portland Trail Blazers as an assistant coach under Nate McMillan in 2005.
In 2010, the New Orleans Hornets hired Williams as the youngest head coach in the NBA at the time. He spent five seasons as the head coach of the Hornets/Pelicans and had a 173-221 record that included three awful seasons and two winning seasons with trips to the postseason.
After the Pelicans fired Williams, he spent one season as an associate head coach with the Oklahoma City Thunder in 2015-16, and another as an assistant coach with the Philadelphia 76ers in 2018-19. In 2019, the Suns hired Williams as their new head coach. He struggled with a 34-29 record during the pandemic-shortened season.
In 2020-21, Williams helped turn the Suns around with a .708 winning percentage and a 51-21 record. The Suns secured a spot in the 2021 NBA Finals, but lost to the Milwaukee Bucks. Last season, Williams finished second in Coach of the Year voting behind Tom Thibodeau of the New York Knicks.