The Seattle Sounders and the Toronto FC will get to play a runner match of sorts on Sunday, when the two sides meet up for their third MLS Cup final encounter in four years.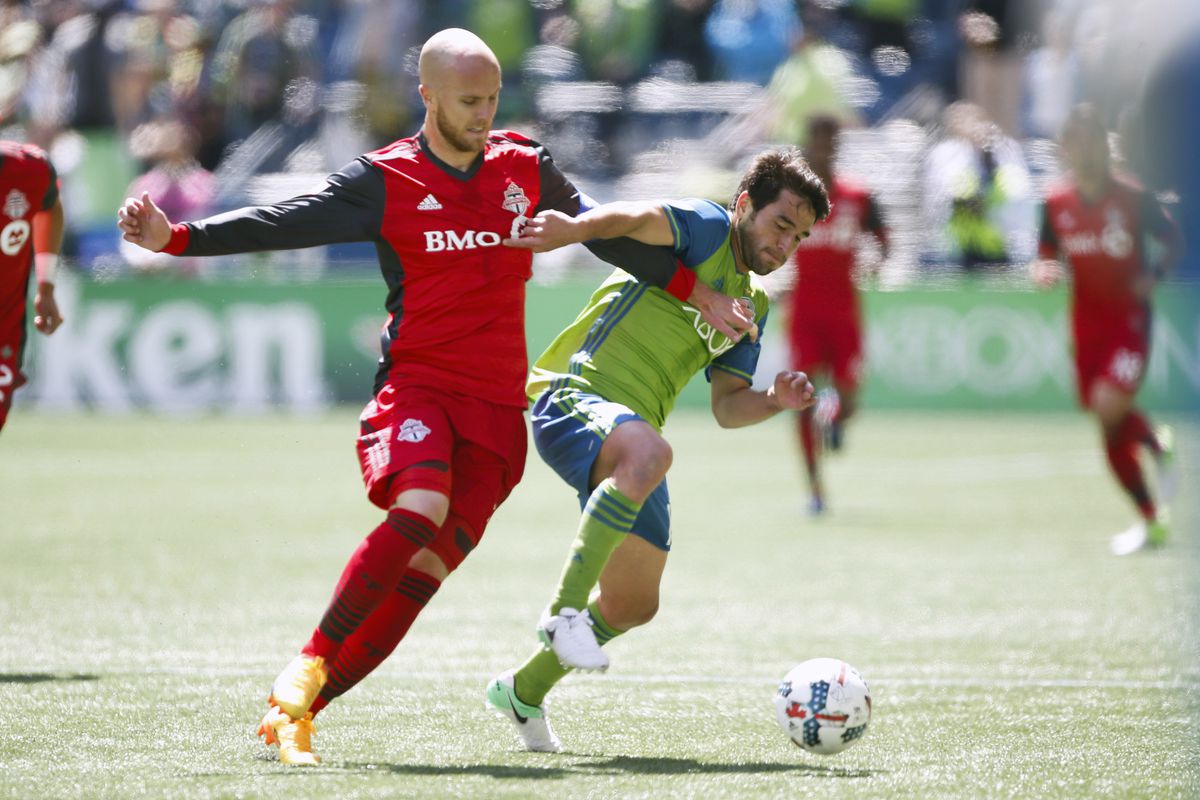 Seattle won the first championship match between the two on penalties after a scoreless draw in 2016, while Toronto got revenge in a 2-0 victory in the 2017 MLS Cup.
Seattle Relishes Opportunity to Win Title at Home
Both of those matches were played at BMO Field in Toronto. This time around, the game is being played at Seattle's CenturyLink Field, something that came as a surprise to the Sounders, who had to upset LAFC on the road in the Western Conference final.
"It's a bit strange for us to end up at home now in this final. But a ridiculous opportunity," Seattle goalkeeper Stefan Frei said at a Thursday press conference. "Even though we were able to go to LA and they went to Atlanta, I still think the advantage has to be a home-field advantage. There has to be something there. We're expecting 69-something-thousand people, and expecting a majority to be rooting for us. So we have to make that count."
Toronto FC came from behind to beat Atlanta United in the Eastern Conference final, with an early Julian Gressel goal erased with scores by Nicolas Benezet and Nick DeLeon. That victory over the defending champions gives Toronto the shot at a second MLS Cup in three years, something head coach Greg Vanney says is special, especially as the opportunity comes against Seattle yet again.
"I don't think anything is a coincidence," Vanney said, via MLSSoccer.com. "Really, it's incredible for two teams now in the league, with 20-plus teams, to find their way back through both conferences three times out of four years. There is really something special to that."
Toronto Unlikely to Have Altidore for MLS Cup
If Toronto is to win again, however, they'll likely have to do it without striker Jozy Altidore. The American international suffered a quad strain in the team's final regular season match on Oct. 6, and hasn't been in the lineup since. Altidore said earlier in the week that he would need "a little bit of a miracle" in order to participate in the MLS Cup final, and told reporters on Thursday that even actions like kicking the ball were things he had to improve upon if he wanted to play.
Also on Thursday, Vanney upgraded Altidore's status – but not by much.
"From 'he needs a miracle' to 'a small miracle,'" Vanney told reporters. "But we'll see. He was out there. He was doing his inside work before coming out…he's just checking off the boxes. He'll need to check off a couple of more boxes, and we'll really access whether he'll be available for us."
With or without Altidore, Toronto will enter the MLS Cup final as a modest underdog. Seattle is a -250 favorite to lift the cup at FanDuel Sportsbook, while Toronto can be backed at +170 to claim the title.