The defending champion Columbus Crew will come into the new season as a favorite to win the MLS Cup in 2021, but will be joined by a hungry LAFC side looking to capture its first title.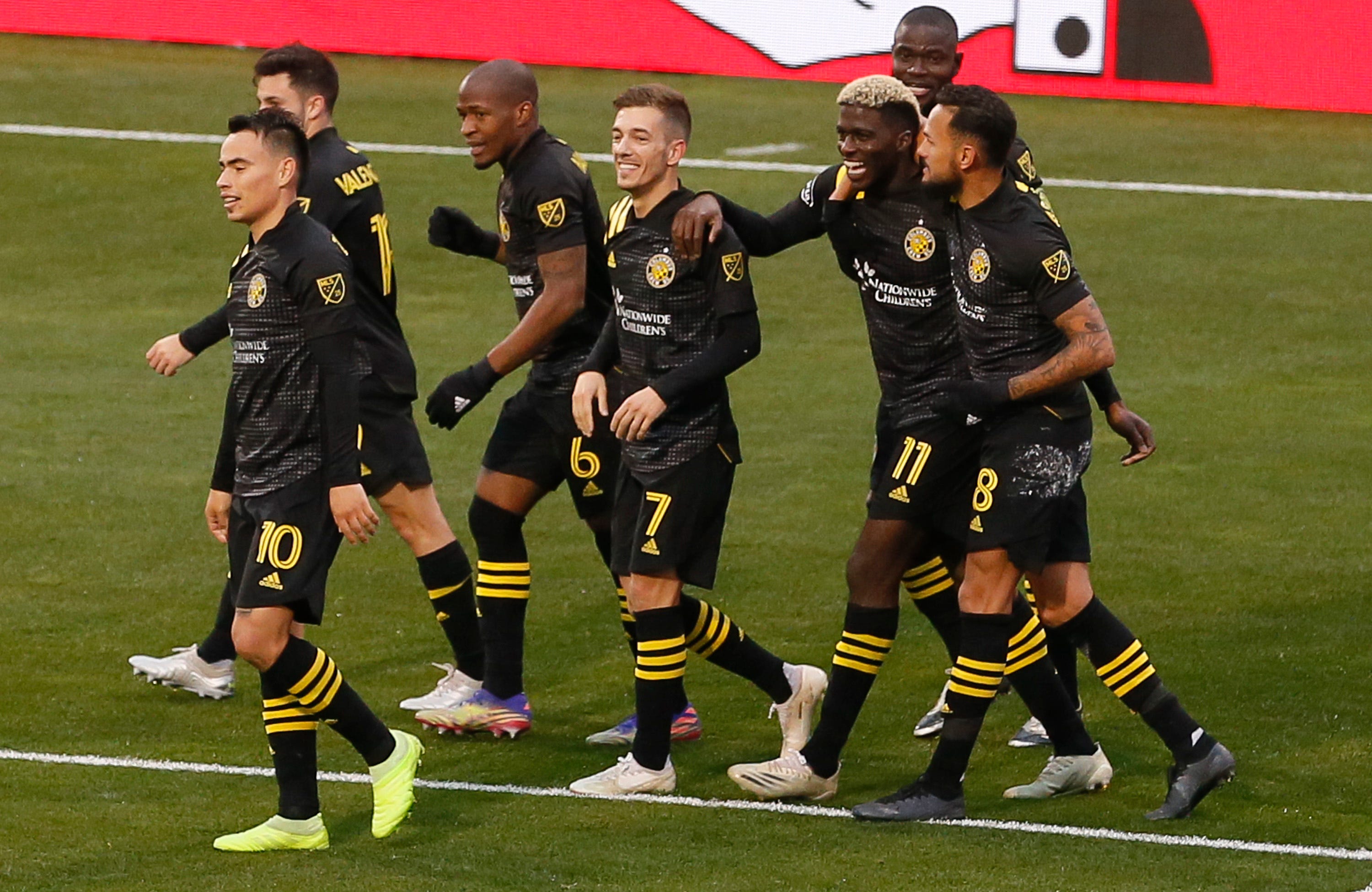 Heading into Opening Day, FanDuel Sportsbook lists both Columbus and Los Angeles FC as +550 picks to win the MLS Cup in 2021.
Columbus balancing MLS Cup, Champions League
The Crew captured their second MLS Cup in franchise history back in December, beating the Seattle Sounders 3-0 in the final.
Now Columbus will try to quickly turn around after a short offseason and get off to a quick start in their title defense. The Crew is also participating in the CONCACAF Champions League, complicating their schedule in the early going. Columbus finished off a 5-0 aggregate victory over Nicaraguan side Real Esteli on Thursday, and will open their MLS season on Sunday against the Philadelphia Union.
"It's tricky, 100% it's tricky," Crew midfielder Aidan Morris told reporters. "It's just weighing things and it's the fine details this week, I think, in terms of preparing our group enough to maintain but dominate the game tomorrow, and also preserve some legs for the upcoming game Sunday, which is massively important."
While Columbus earned respect by picking up the MLS Cup last year, many still see LAFC as the favorites for the 2021 season. The high-scoring, fast-paced team brings back basically its entire starting lineup for the new season, and has added key pieces like Jesus David Murillo, Kim Moon-hwan, and Corey Baird, among others.
While LAFC is only in its fourth year of existence, it has already established itself as a perennial contender under Bob Bradley. But the first generation of LAFC stars might be taking their final shots at an MLS Cup title this year. Players like Eduard Atuesta, Diego Rossi, and even MVP candidate Carlos Vela are likely to be on the way out soon, meaning supporters will want to see a title – or at least a deep run in the playoffs – this year.
Canadian clubs face special challenges
Toronto FC comes in third on FanDuel's board at +850 odds to win the MLS Cup. Toronto won the title in 2017 and reached the final again in 2019, and has remained among the favorites to win a championship every year.
---
MLS Cup Odds (via FanDuel Sportsbook)
Columbus Crew: +550
LAFC: +550
Toronto FC: +850
NYCFC: +1000
Seattle Sounders: +1000
Portland Timbers: +1400
Orlando City: +1700
Philadelphia Union: +1700
Inter Miami CF: +1800
New England Revolution: +2200
Atlanta United: +2500
New York Red Bulls: +2500
---
Toronto and other Canadian teams face a special challenge this year, however. The Canadian sides are playing and basing their operations out of various locations in the United States, with Toronto FC staying near Orlando and playing most home games at Exploria Stadium. While there's hope that the teams might be able to return home to Canada in June, there's no guarantee that this will happen.
"I still feel like it's a real disadvantage compared to the other teams, the American teams," Montreal Impact midfielder Samuel Piette told The Athletic.
Other top MLS Cup contenders include the defending Western Conference champion Seattle Sounders (+1000), as well as NYCFC (+1000) and the Portland Timbers (+1400).