With about three weeks until the Major League Baseball trade deadline, the biggest prize still available remains Baltimore Orioles third baseman Manny Machado, according to oddsmakers and baseball insiders who still can't agree on where he'll end up.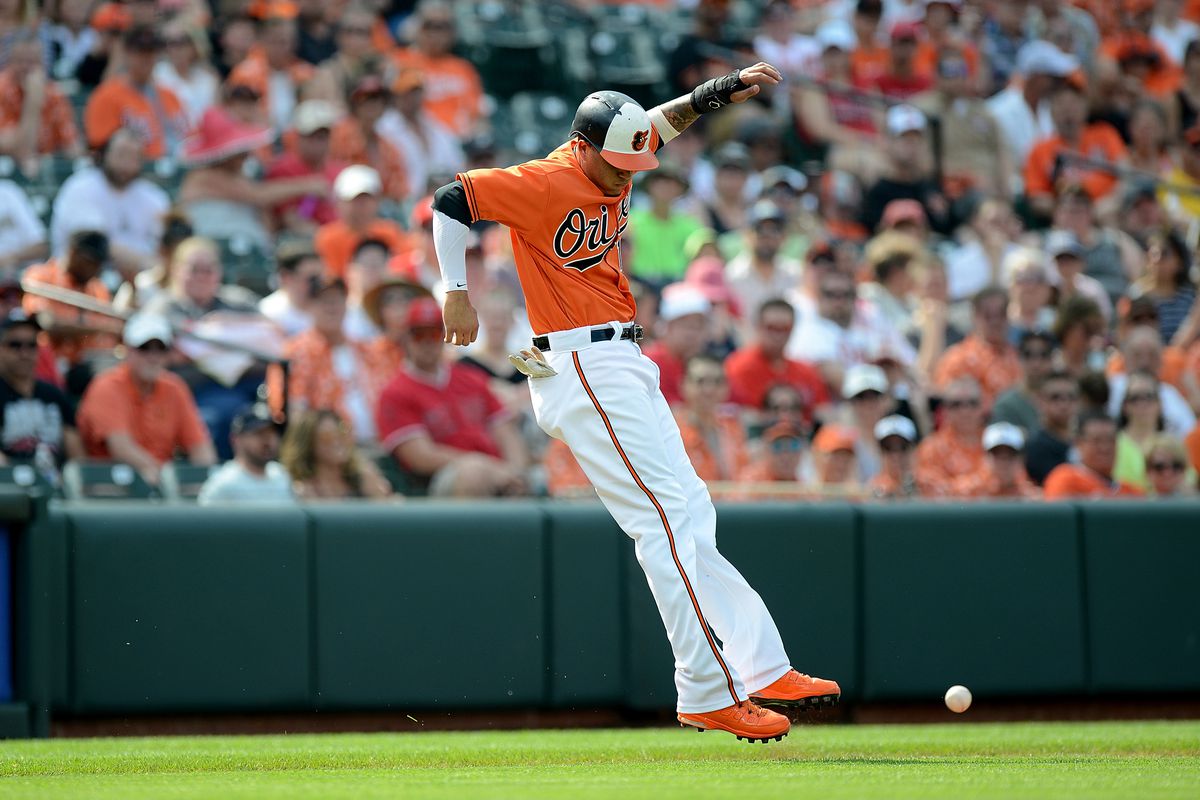 SportsLine had the New York Yankees as the 3/1 choice to trade for the Orioles infielder, but also had the same odds that he would stay with his current club. The Boston Red Sox and Chicago White Sox were listed at 6/1, with the Los Angeles Dodgers, Los Angeles Angels, and Philadelphia Phillies at 8/1.
Baseball insiders and executives, however, have the Phillies as his most likely destination. If he doesn't go there, then the St. Louis Cardinals are extremely interested in his services.
Wherever he goes, teams better be prepared to have him at the six hole. Though he has played third base for the Orioles, he wants to move back to shortstop.
"I'm playing short," Machado said. "That's the position I want to play. That's the position I know I can play and produce [at]. I've been a shortstop my entire life. I've played third base for a couple years. I did well, and I thought I was an elite player at that position, but at the end of the day, I've been a shortstop my entire life."
Orioles Asking Too Much?
Machado has been on the market since the end of the 2017 season. Baltimore wasn't expected to be a playoff contender in 2018, and Machado was in the last year of his contract. The thought in Baltimore's front office was trade him now and get something, rather than lose him to free agency after the season and watch him walk away.
The only problem is, according to one baseball executive, the Orioles have been asking for more than teams are willing to give. The executive told MLB.com that no one is willing to meet their demands.
"The offers weren't good enough over the winter, and they're apparently not good enough now," the insider said. "With every day that ticks off the calendar, you'd have to think teams will offer less, not more. The O's may have overplayed their hand."
Phillies, Cardinals Make Sense
General managers might still be willing to go after the talented infielder for two reasons. The first would be a they are in the playoff hunt that need another player to give them a push in October. The second would be they would feel confident they could resign Machado to a deal, thus getting value for whatever players they hand over in a trade.
Philadelphia would certainly fit that criteria. They are currently second behind the Atlanta Braves in the National League East by a game, and getting Machado could challenge their division rival for a guaranteed playoff spot. Otherwise they would have to fight it out with at least two other teams for one of two wildcard spots.
The Cardinals seem to be a less likely choice. They would probably try and put him at third base, and that would clash with his desire to go to short. Also the Cardinals are 6.5 games out of first place in the NL Central, and at least three games out of the wild card race. They might be gambling Machado can help them make up ground, but if they get him and they fail to get in the playoffs, it might have been a bad bet.