Win a championship, keep your job and get a raise! The Milwaukee Bucks rewarded head coach Mike Budenholzer with a three-year contract extension after he delivered the franchise their first championship in 50 years.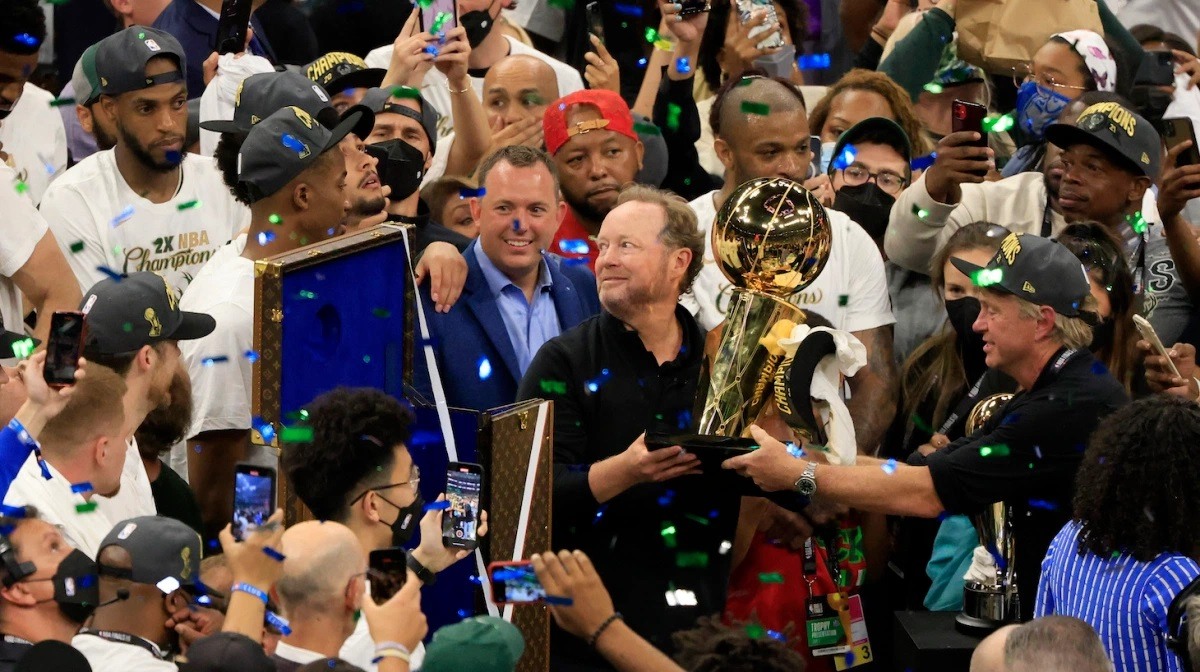 In three seasons as the Bucks' head coach, Budenholzer went 172-65. Budenholzer also has a 31-17 postseason record with the Bucks. He won the NBA Coach of the Year with the Bucks in 2019, and previously won Coach of the Year with the Atlanta Hawks in 2015.
"Bud is a great coach and a fantastic partner to work with every day as we build a team that consistently competes for championships," said Milwaukee Bucks general manager Jon Horst. "We're extremely grateful for the leadership Bud provides, and we look forward to building on the success we've had over the last three years and congratulate Bud on this well-deserved extension."
In the two previous seasons, Budenholzer guided the Bucks to the best record in the NBA in consecutive seasons and the #1 seed in the postseason. However, the Bucks didn't win a conference title, nor did they advance to the NBA Finals.
This past season, the Bucks finished the regular season with a 46-26 record for the third-best record in the east. The Bucks locked up the #3 seed, but ran the table in the postseason to win a championship.
There was no shortage of rumors that Budenholzer would lose his job if the Bucks failed to reach the 2021 NBA Finals. When the Brooklyn Nets and their Big 3 were at full strength, there was a daunting possibility that the Nets could knock the Bucks out in the Eastern Conference finals, and that Budenholzer would be out of a job.
Instead, the Bucks took advantage of a short-handed and banged-up Nets squad to knock them out in seven games to win the Eastern Conference and secure a spot in the NBA Finals. The Bucks defeated the Phoenix Suns in six games to win their first title since 1971.
Budenholzer won four NBA titles as an assistant coach with the San Antonio Spurs. He's a vital member of the Gregg Popovich coaching tree and one of his most successful disciples.