The Milwaukee Brewers are in desperate need of upgrading their pitching staff, and they are apparently willing to spend money on Jake Arrieta to make it happen. The 32-year-old former Chicago Cub is the latest high-profile hurler to hit the market and is sought after by several clubs.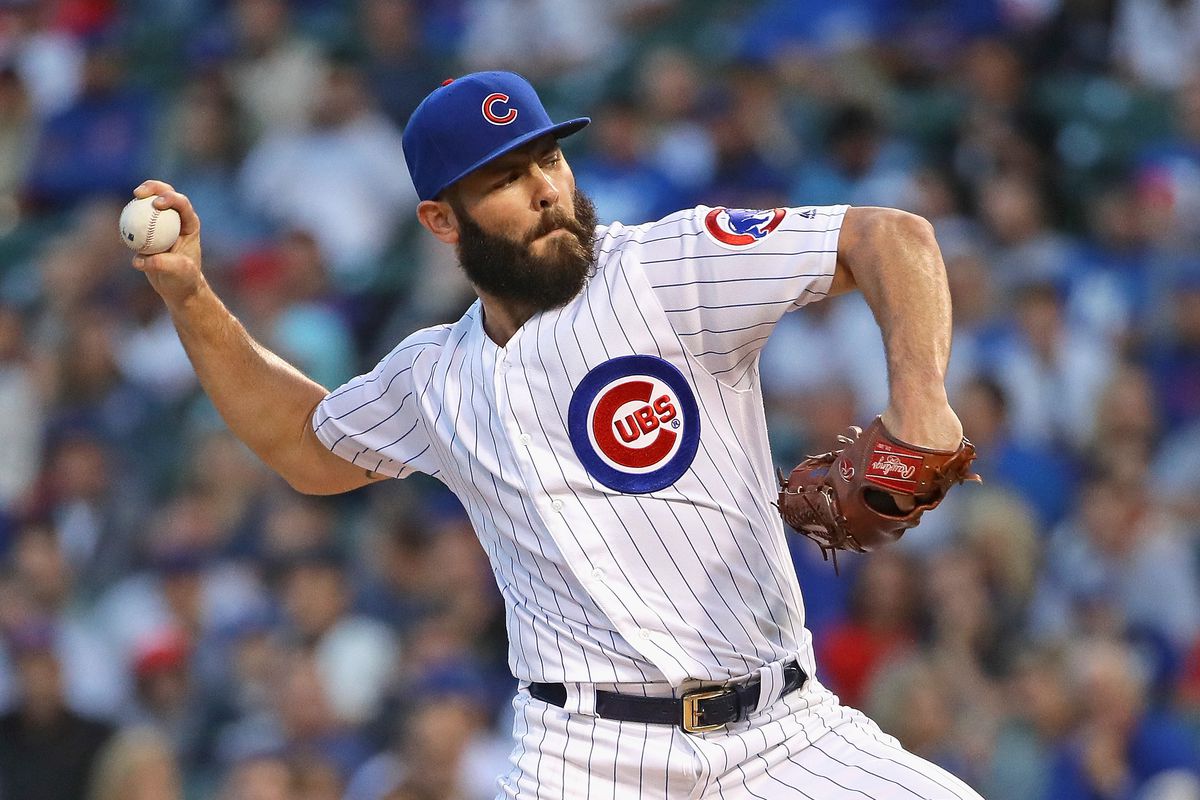 Bovada has the Brewers as a 7/4 favorite to sign the right hander. Washington is next at 5/2, San Diego is 11/4, Philadelphia is 9/2, and the Minnesota Twins are 8/1.
Of those five only Washington and Minnesota made the playoffs last season. The Nationals lost in the Divisional Series to Chicago and the Twins lost in the Wild Card game.
Time is running out for Arrieta. Opening Day is three weeks away, and he is languishing at home waiting for someone to give him terms attractive enough that he'll want to spend the season there.
Postseason Experience for Sale
In years past, Arrieta would have been snapped up by a team that probably would have endured a bidding war with one or two other clubs. He is a strong postseason presence and his resume includes two victories in the 2016 World Series that helped the Chicago Cubs claim the title.
This offseason has been unlike any other. Teams have been hesitant to throw cash at marquee players, and thus the activity during the Hot Stove League was glacially slow.
That has exasperated Arrieta's agent Scott Boras. He told the Washington Post he can't understand why teams aren't jumping at someone like his client.
"There are a lot of men that can pitch during the regular season," he said. "But there are few who can win elimination games when it's all on the line. When owners wake up and fans wake up every day, they (ask) are we really the best team we can be? Every team has to look at that: are we the best team we can be?"
Pitcher Power
Some clubs are hesitant to enter into a long-term deal with a 30-something that had an off year. He was 14-10 with a 3.53 earned run average, his worst year in the previous three.
That is why the Cubs deemed him expendable and went after Yu Darvish instead. They landed the former Dodger for $126 million for six years.
Some of the same organizations that chased Darvish and lost have now turned their attention to Arrieta. The Brewers have several quality pitchers, but a lot of questions going into the season. Jimmy Nelson is recovering from shoulder surgery and getting Arrieta would help bring a little stability to the rotation. It might also push the team to a playoff appearance.
If Washington is able to grab the free agent it would be a case of the rich getting richer. They already have Cy Young winner Max Scherzer and Stephen Strasburg. Adding him would give them yet another dependable starter and might be the edge they need to get past his former team in the playoffs.
Minnesota is the only American League team seriously pursuing Arrieta. They lost out on Darvish, but he would make a nice consolation prize. They have two hurlers coming back from injury and he could help stabilize the Twins.