Former Los Angeles Dodgers pitcher Mike Bolsinger filed a lawsuit in Los Angeles Superior Court on Monday seeking to force the Houston Astros to forfeit $31 million in charity due to the team's sign-stealing scandal.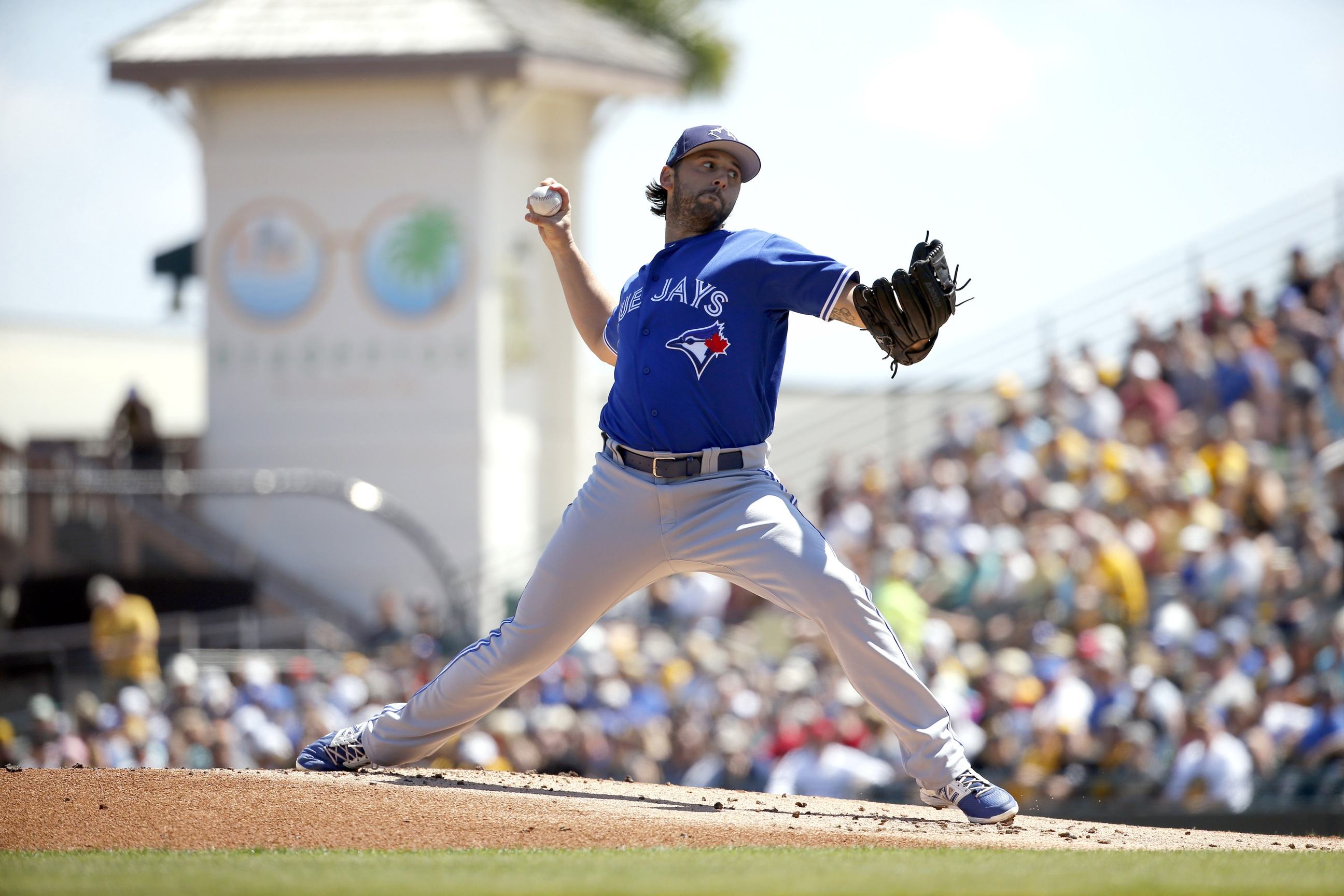 Bolsinger, who also spent time with the Arizona Diamondbacks and Toronto Blue Jays, says the Astros cheated during his final MLB appearance, one that forced him to the minors. He hasn't appeared in a major league game since that time.
Astros Shelled Bolsinger with Help From a Trash Can
Bolsinger's final appearance came for the Blue Jays on Aug. 4, 2017. Pitching in Houston, he faced eight batters, seven of whom reached base.
According to the lawsuit, 12 of Bolsinger's 29 pitchers were preceded by the banging of a trash can – a signal now known to have been used by the Astros to warn their hitters when an off-speed pitch was coming.
"For a journeyman pitcher … a disastrous inning, such as what took place in Houston on August 4th, could and did prove to be the death knell [of their career]," the lawsuit states.
Bolsinger told USA Today that the outing was like none other he had experienced in his career.
"I remember saying, 'It was like they knew what I was throwing. They're laying off pitches they weren't laying off before,'" Bolsinger said. "That was the thought in my head. I felt like I didn't have a chance."
Bolsinger spent parts of four years in the major leagues from 2014 to 2017, primarily as a starting pitcher. His best season came in 2015, when he went 6-6 with a respectable 3.62 ERA in 21 appearances for the Dodgers. Since leaving MLB, Bolsinger has pitched two seasons of professional baseball in Japan.
Lawsuit Seeks Aid for Charities, Retired Players
While Bolsinger is seeking unspecified damages for himself, he is also targeting the approximately $31 million in postseason bonuses that the Astros received after winning the 2017 World Series. The lawsuit asks that those funds go "exclusively for charitable causes focused on bettering the lives of children, with an emphasis on charities in Los Angeles, as well as a fund for elderly, retired professional baseball players in need of financial assistance."
The civil lawsuit accuses the Astros of unfair business practices, negligence, and intentional interference with contractual and economic relations.
The Astros used a scheme they named "Codebreaker" to decode opposing teams' signs during home games in the 2017 and 2018 seasons. They utilized an outfield video camera to get a live feed of the pitcher and catcher. Players would then bang on a trash can to let their teammates know when breaking balls were about to be thrown.
The scandal has had far reaching impact on Major League Baseball. Houston Astros manager AJ Hinch lost his job because of his role in the scheme, as did Boston Red Sox manager Alex Cora, who served as the Astros bench coach in 2017. Carlos Beltran, who played on the 2017 Astros, parted ways with the New York Mets before managing a single game.