It was one of the most tumultuous weeks in college football, and it couldn't have come at a worse time for Michigan, LSU, and Washington State. All three of those teams were upset on Saturday and as a result fell down the AP Top 25 College Football Poll. Of the three, Michigan was the only one that stayed in the top 10.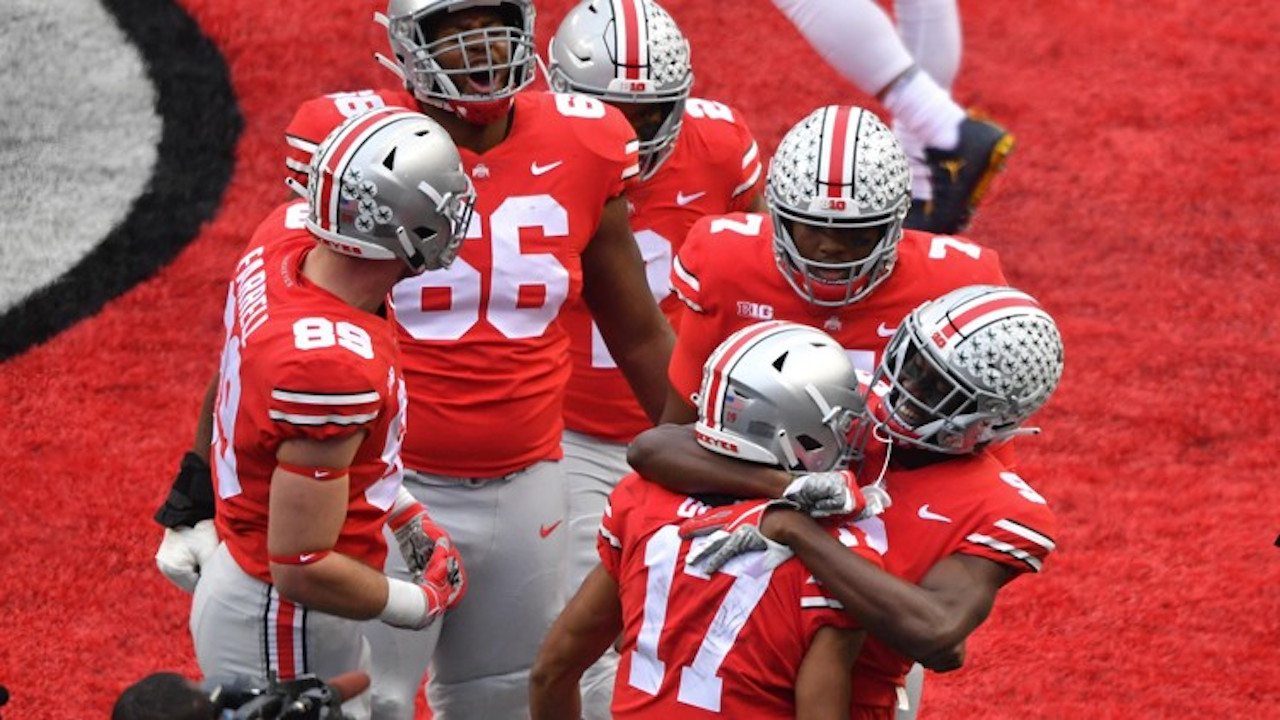 The Wolverines fell from No. 4 to No. 8 after the 62-39 drubbing they received from rival Ohio State on Saturday. The loss most likely ended Michigan's chances of getting in the College Football Playoffs.
It definitely closed the door on LSU's and Washington State's chances of playing for the national championship. The Tigers fell from No. 8 to No. 12, after losing a seven overtime game to Texas A&M, 74-72. They are joined in the 12th spot by the Cougars, who lost to instate rival Washington.
Ohio State Big Winner
After Ohio State dismantled Michigan by 23 points on Saturday, the Buckeyes knew they were going to move up in the AP Top 25 College Football Poll, they just didn't know how high. They got their answer late Sunday as voters moved them up four spots from No. 10 to No. 6. Coach Urban Meyer said his team's victory over "the school up north" was one of the most impressive in his tenure at Columbus.
"Extremely proud of our players, the way they've fought through it," Meyer said. "And like someone was saying, nothing's ever good enough. Obviously, we had some adversity earlier in the year — not some, but big-time adversity. And to come back against your rival and play like that, that's a focused team that loves each other and cares about each other."
It was the most points scored against the Wolverines in the rivalry's history, and Buckeye quarterback Dwayne Haskins passed for 318 yards and five touchdowns against the No. 1 defense in the country.
Parris Campbell, who gave an impassioned pregame speech in the locker room, scored twice and said the offense never felt threatened.
"From my viewpoint, I felt like we could do anything we wanted on offense," Campbell said. "We had momentum. We were rolling. Everything was open, and going into the second half, we carried that and rolled with it."
Poll Spot Comes at Big Price
Central Florida finally got into a position where it could have had an outside chance at the College Football Playoffs, but saw catastrophe hit the Knights. Quarterback McKenzie Milton suffered an undisclosed, but traumatic, knee injury in UCF's 38-10 victory over rival University of South Florida. The injury, which happened in the 11th minute of the second quarter, was so gruesome ESPN decided not to show a replay.
The injury is reported to be a dislocated knee, but neither UCF, nor Milton's family would confirm that diagnosis. Now the Knights, who moved up from No. 9 to No. 7, will face Memphis in the American Athletic Conference Championship. UCF, who are undefeated in their last 24 games, defeated Memphis, 31-30 on Oct. 13. They are a three-point underdog, and their junior quarterback will be rooting for his team from the sidelines.
"He cares deeply [about] what he and the team have put into this season and he expects us to go out and play in a great way, and his thoughts will be with us on game day," Coach Josh Heupel said.