Major League Baseball announced a multiyear deal with MGM Resorts International on Tuesday, making MLB the third major American professional sports league to partner with the gaming firm.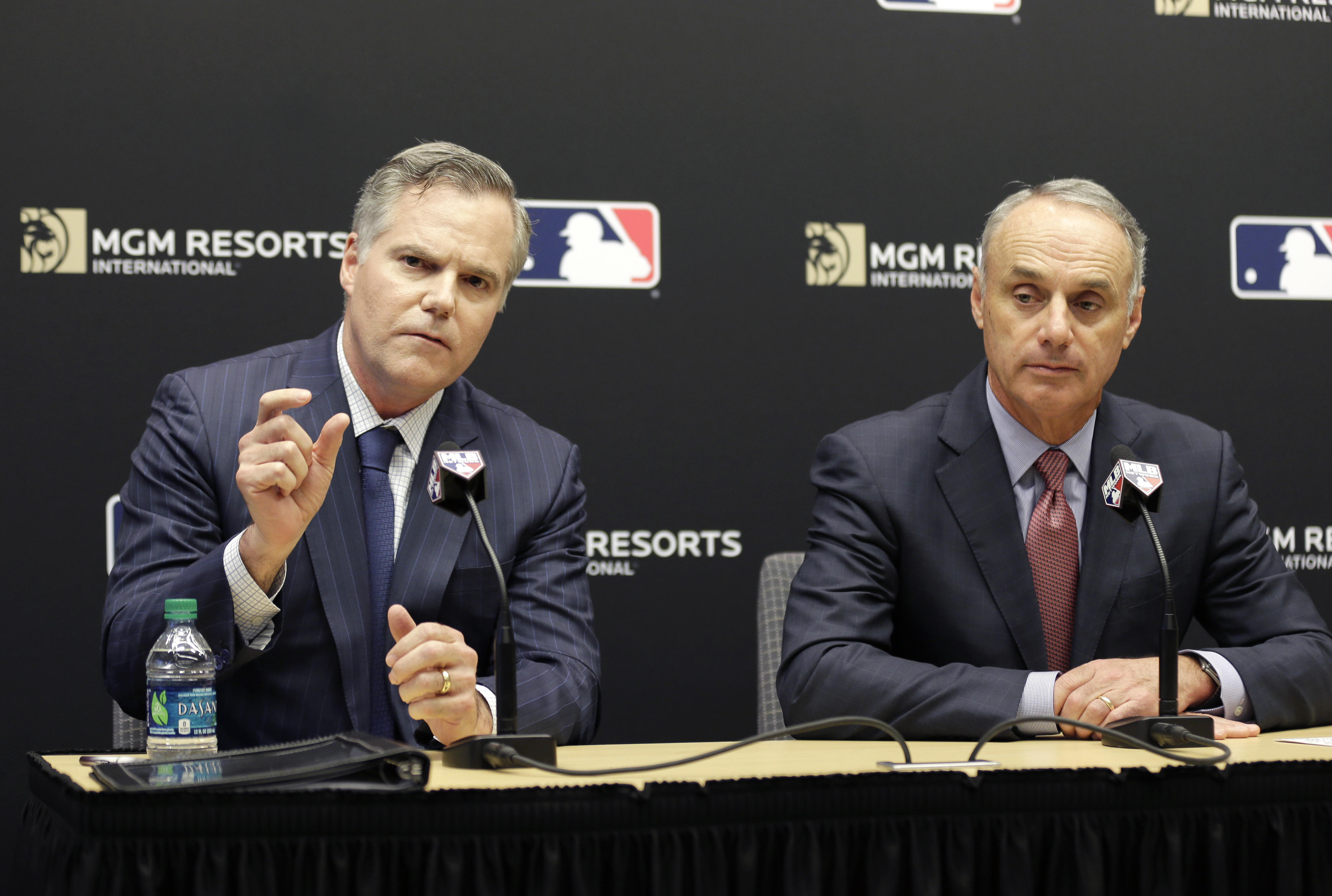 Under the terms of the agreement, MGM will become the official gaming and entertainment partner of MLB.
MGM Gains Access to Exclusive Data
This will allow MGM to use official league and team logos and other intellectual property in advertising and at sportsbooks. It also gives the operator access to official league data, including exclusive access to some of the advanced metrics that are collected during games, like spin rate on breaking balls and exit velocity on home runs. MGM will also be able to advertise on the MLB Network, MLB.com, and other platforms.
"We are pleased to partner with MGM Resorts International, a clear industry leader in the sports gaming area, to work together on bringing innovative experiences to baseball fans and MGM customers," MLB Commissioner Rob Manfred said in a statement. "Our partnership with MGM will help us navigate this evolving space responsibly, and we look forward to the fan-engagement opportunities ahead."
MLB Seeks Improved Fan Engagement
Fan engagement is one of the key factors that makes sports betting so attractive to professional sports leagues. This is particularly true of in-play betting, which can keep fans interested in a competition even if the winner is all but decided. The hope is that allowing betting on an individual inning or at-bat will keep viewers more invested at all times, which could help reverse sagging ratings and attendance figures for the league.
"Our research is really strong on the idea that sports gaming can be an important source of fan engagement," Manfred said during a press conference. "We operate in a really competitive environment and we have to take advantage of every opportunity to drive engagement by our fans."
In particular, baseball's game flow, which is made up of distinct moments and situations with clear pauses in between, makes the sport ideal for in-play betting.
"Baseball is perfectly suited for this," MGM Resorts CEO Jim Murren said at the news conference. "It will increase social networks. People will be talking about the next pitch, the next out, the next inning."
The deal comes on the heels of two other deals that have positioned MGM as a leading partner for professional sports leagues. In June, the company reached an agreement with the NBA, while the NHL and MGM agreed on a partnership in October.
Financial terms of the deal were not disclosed to the public, though it is unlikely the numbers would be particularly large. Multiple media outlets reported that MGM's deal with the NBA was for three years and $25 million, a relatively small sum compared to what leagues get for major sponsorships.
The biggest worry for leagues when it comes to legalized sports betting is game integrity. That may be why Manfred made a point of emphasizing that he sees this deal as a positive step towards protecting the sport.
"It's more than just a business deal," Manfred said during the announcement. "It's having in place a set of policies for the industry that give us comfort on what is always our most important issue – that is integrity."