The New York Mets threw the first no-hitter of the 2022 season on Friday night, as five pitchers combined to stymie the Phillies in a 3-0 win.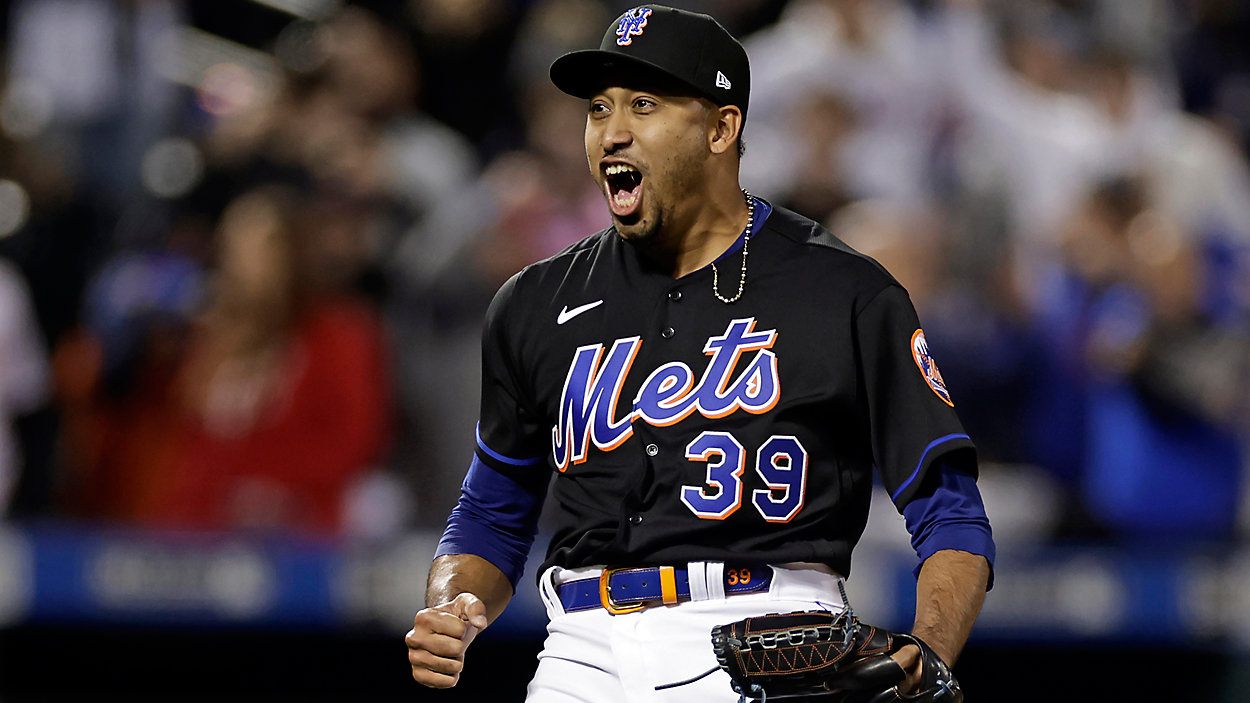 Tylor Megill threw the first five innings before giving way to Drew Smith, Joely Rodriguez, Seth Lugo and final closer Edwin Diazo to complete the second no-hitter in Mets history.
Mets throw 159 pitches in no-hitter
Diaz finished off the game by striking out the side, fanning Bryce Harper, Nick Castellanos and JT Realmuto in the ninth inning.
The moment history was made. pic.twitter.com/5YiV6WH5yT

— New York Mets (@Mets) April 30, 2022
New York's only other no-hitter came on June 1, 2012, when Johan Santana went the distance to beat the St. Louis Cardinals 8-0.
That no-hitter came with some controversy, as Santana threw 134 pitches – something that may have impacted him for the rest of the 2012 season. This time around, the Mets needed an incredible 159 pitches to finish the job, the most in any no-hitters in at least the past 30 years.
Aaron Nola took the loss for the Phillies, allowing three runs on seven hits over six innings.
Jeff McNeil, who went 2-for-3 and drove in two runs with a fifth-inning single, reflected on the no-hitter after the game.
"That was probably the coolest thing I've ever seen on a Major League Baseball field," McNeil said afterwards. "Special night for everyone. Lot of fun. Pitchers pitched unbelievable, obviously, and I'm just glad I could be part of it."
The win continued an outstanding start to the season for the Mets. New York now stands at 15-6 on the year, and holds a three-game lead over the Miami Marlins in the NL East. Mets pitchers are holding opponents to just 3.05 runs per game, third best in the majors.
While New York started the year as a World Series contender, the hot start has made it one of the leading favorites to win a title this year. DraftKings Sportsbook lists the Mets as a +800 pick to win the World Series in 2022, as well as a -135 choice to win the NL East.