Kylian Mbappe shocked Real Madrid president Florentino Perez and announced that he will extend his contract with Paris Saint-Germain. Despite agreeing terms with the Spanish giants, Mbappe reconsidered after hearing PSG's proposal and will stay at Parc des Princes for the next three years.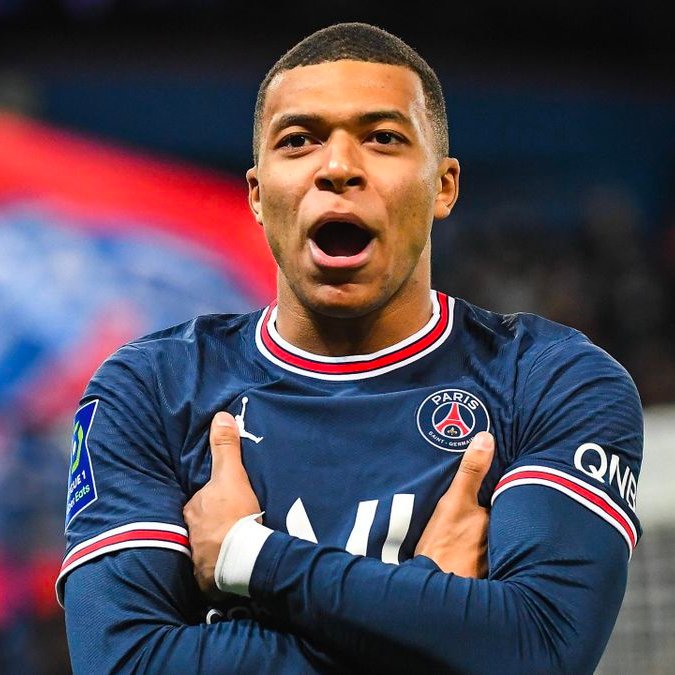 On Friday, Mbappe's mother said her son had agreed contracts with "both Real Madrid and PSG", suggesting PSG's seat at the table is as comfortable as Madrid's. "It's Kylian's choice now," she stressed in an interview for Kora Plus.
The decision to extend his contract at PSG follows more than a year of speculation around Mbappe's future. A Real Madrid supporter since childhood, Mbappe asked to be allowed to leave last summer, with Los Blancos' interest ignored by PSG. Real made several offers to buy Mbappe despite the player having just one year left in his deal. Madrid's bids went as high as $210 million, a huge amount given he could be signed as a free agent in just 12 months. Mbappe revealed publicly that he thought a transfer to Real would please all the parties involved, as PSG would have enough money for a top replacement, while Real would get their man.
Transfer market specialist Gianluca Di Marzio was first to report on Friday at noon on Mbappe's decision to ignore his previous agreement with Real to sign another contract with PSG.
#Mbappe sta clamorosamente cambiando idea ed è vicino a restare al @PSG_inside, nonostante l'impegno verbale preso da tempo con il @realmadrid #calciomercato @SkySport

— Gianluca Di Marzio (@DiMarzio) May 20, 2022
Mbappe: 'Our history is written here. Here is Paris'
PSG's official announcement on Mbappe staying came ahead of the French champions' match against Metz at Parc des Princes. The club also posted a short video on social media. "Our history is written here. Here is Paris," Mbappe said in the 22-second clip.
𝐍𝐨𝐭𝐫𝐞 𝐡𝐢𝐬𝐭𝐨𝐢𝐫𝐞 𝐬'𝐞́𝐜𝐫𝐢𝐭 𝐢𝐜𝐢
𝐈𝐜𝐢 𝐜'𝐞𝐬𝐭 𝐏𝐚𝐫𝐢𝐬

🔴🔵 #KylianCestParis pic.twitter.com/LtCVEKeqis

— Paris Saint-Germain (@PSG_inside) May 21, 2022
Ahead of PSG's final game of the campaign, president Al-Khelaifi spoke in front of the supporters, on the pitch.
"Kylian Mbappe is staying until 2025," Al-Khelaifi said before tens of thousands of supporters cheered on Mbappe and chanted his name.
"We thank you for believing in our project, Kylian," Al-Khelaifi added.
"I am very happy to continue the adventure, to stay in France, in Paris. It's my city, my home. I hope to keep doing what I love the most: playing football and winning trophies," Mbappe said.
The 23-year-old attacker celebrated in style shortly after. He netted a hat-trick as PSG came out 5-0 winners over Metz in their last outing of the season.
PSG won the league with a 15-point advantage on second-placed Marseille.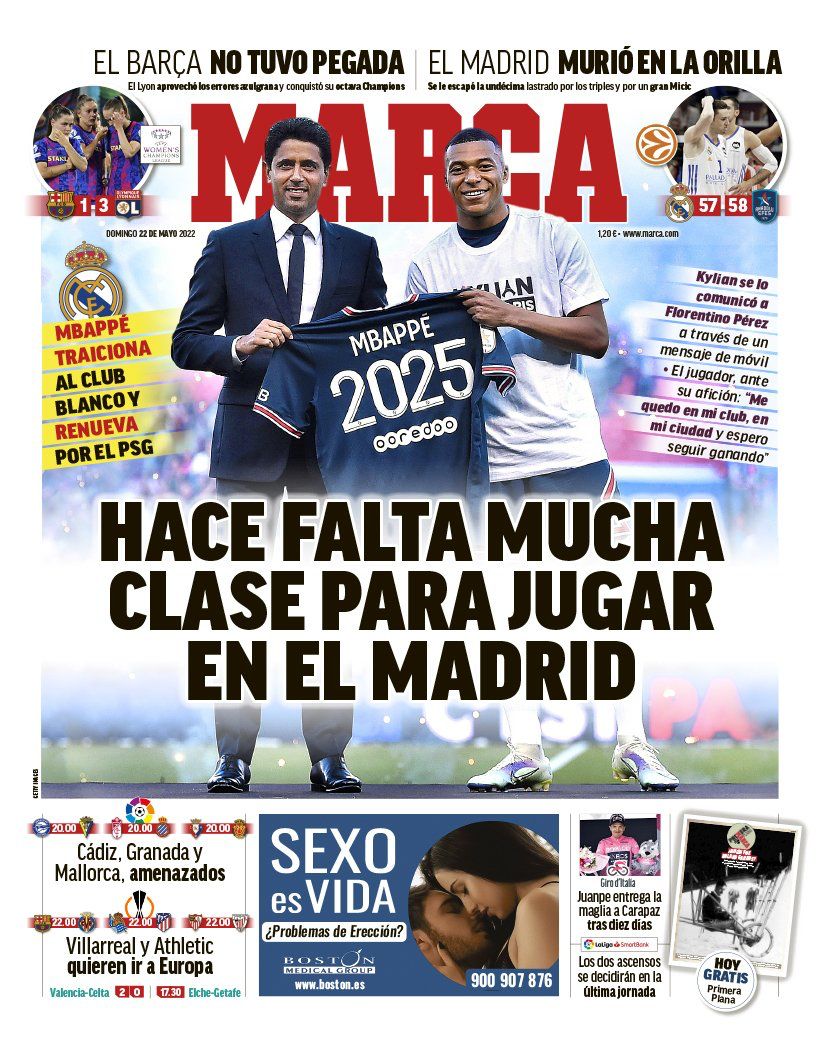 Marca: 'Mbappe told Perez he wasn't coming through an SMS'
Madrid calmed down their interest in Erling Haaland to go after Mbappe but ended up losing both superstars. According to Spanish paper Marca, Mbappe told Real's president that he reconsidered their deal through a text message on his phone.
Mbappe will be paid a huge signing-in bonus worth around $300 million, as well as a $42 million per year salary.
La Liga, the Spanish league, said it will complain to UEFA, the European Union, and the French tax authorities, asking them to investigate immediately on PSG's compliance with the financial fair-play rules.
Nota informativa: Sobre el posible anuncio de Mbappé de permanecer en el PSG

📝 https://t.co/pwJCPC6klS#LaLigaSantander pic.twitter.com/4jukVQcuvS

— LaLiga (@LaLiga) May 21, 2022
Mbappe played 46 games for PSG in all competitions this season, scoring 39 goals and providing 21 assists. He was the Ligue 1 top goalscorer with 28 goals and made the highest number of assists (17). Mbappe won the player of the season trophy in France for the third time in his career.