Washington Nationals manager Dave Martinez is still the favorite to be the first manager fired, but others are quickly closing the gap. Martinez began the season as the 7/1 pick to get the first pink slip of the MLB season, according to BetOnline. Padres manager Andy Green, Mets manager Mickey Callaway and Marlins manager Don Mattingly followed at 9/1.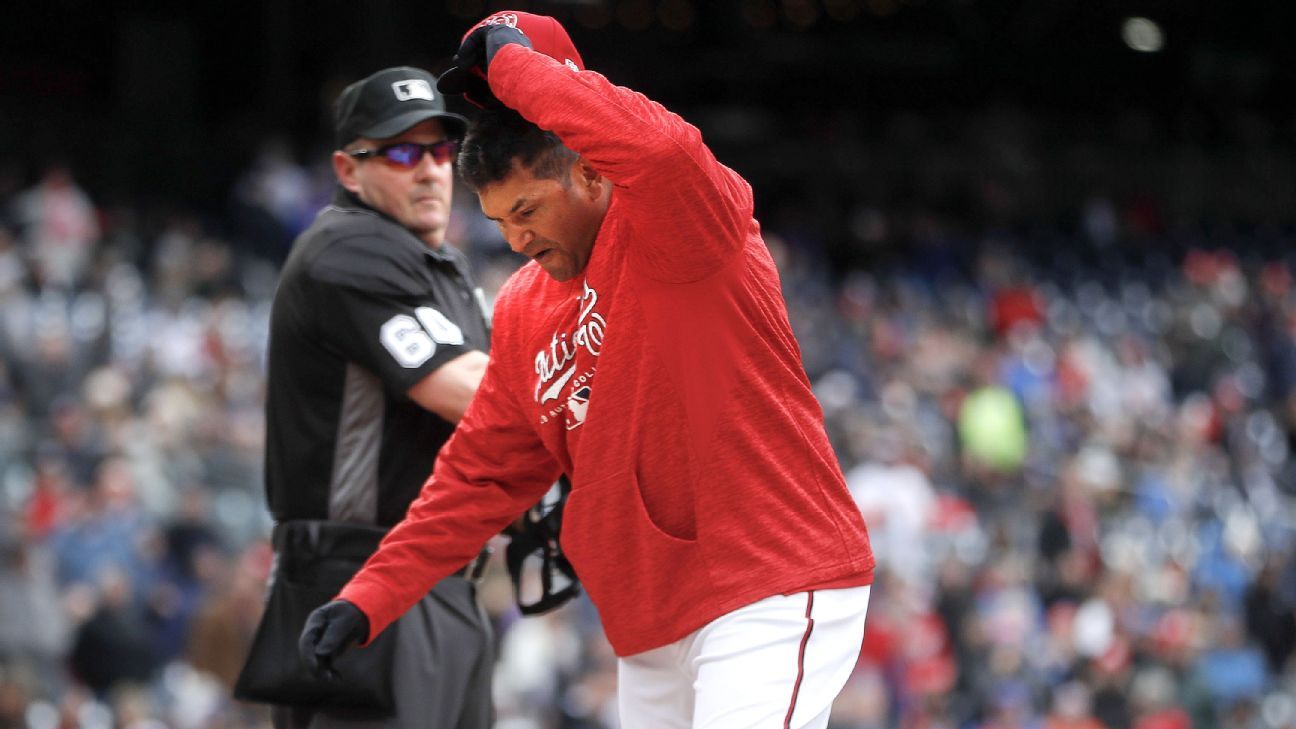 Now Martinez has moved to 2/1, but Callaway is alone in second at 4/1. Mattingly is at 9/2, and Kansas City Royals skipper Ned Yost is 9/1.
Green fell off the list because of the job he is doing with San Diego. The Padres are currently third in the National League West, far better than preseason predictions.
The team signed high-profile free agent Manny Machado to a 10-year, $300 million deal, and management said they would no longer tolerate mediocrity. San Diego has a 31-31 record. Last year they finished last at 66-96.
Martinez's Squad Struggling
The Nationals are currently in fourth place in the very competitive National League East division, and Martinez is feeling the heat. It is true that he lost free agent Bryce Harper in the offseason, but he was hired in 2017 to replace Dusty Baker, who couldn't get the team past the first round of the playoffs.
In two seasons Martinez has failed to get the team to the playoffs, and it looks like this year won't be any better. The manager, though, is trying to preach patience to his team.
"I tell them all the time, 'Hey, this thing will turn around. It's going to turn around, but we have to believe that it will. We've got to will it.' And it's time that we just believe that we're good enough to play here, because we are, and we've got to make it happen," Martinez said. "We've got to make things happen and stay strong, stay together, stay strong, pull for your teammates, and this thing will turn around."
It might turn around, but Martinez could very well not be around to see it happen.
Callaway Not Helping Case
While Martinez is the solid favorite to be the first manager to get canned, Callaway is definitely a solid dark horse candidate for the dubious honor. He has a couple of factors going against him.
The first is the team's performance. Yes, they are currently in third place in the NL East, but there are those that believe they should be even higher. The bullpen has been awful, blowing save opportunity after save opportunity. Against the LA Dodgers they had a four-run lead in the ninth inning and couldn't win.
Another factor are some glaring rookie managing mistakes by Callaway regarding his two star pitchers, Jacob DeGrom and Noah Syndergaard. Both have been taken out of games early by Callaway, and it hasn't sat well with either.
When he removed Syndergaard in the seventh with the lead, the righty was noticeably annoyed. The Mets relievers blew the game and the team lost to the lowly San Francisco Giants.
Callaway actually called the team together after the game and apologized. He also took ownership of the mistake in speaking to reporters.
"I think he deserved — with a runner on first — probably a little bit more benefit of the doubt there," Callaway said. "If he steals second then allow Noah to make some big pitches with a guy in scoring position."
New general manager in Brodie Van Wagenen might not be as forgiving. He inherited Callaway, and might want his own guy in there sooner, rather than later.