Martin Truex Jr. finished 11 seconds ahead of Kyle Larson to win the Auto Club 400 at the Auto Club Speedway in Fontana, California.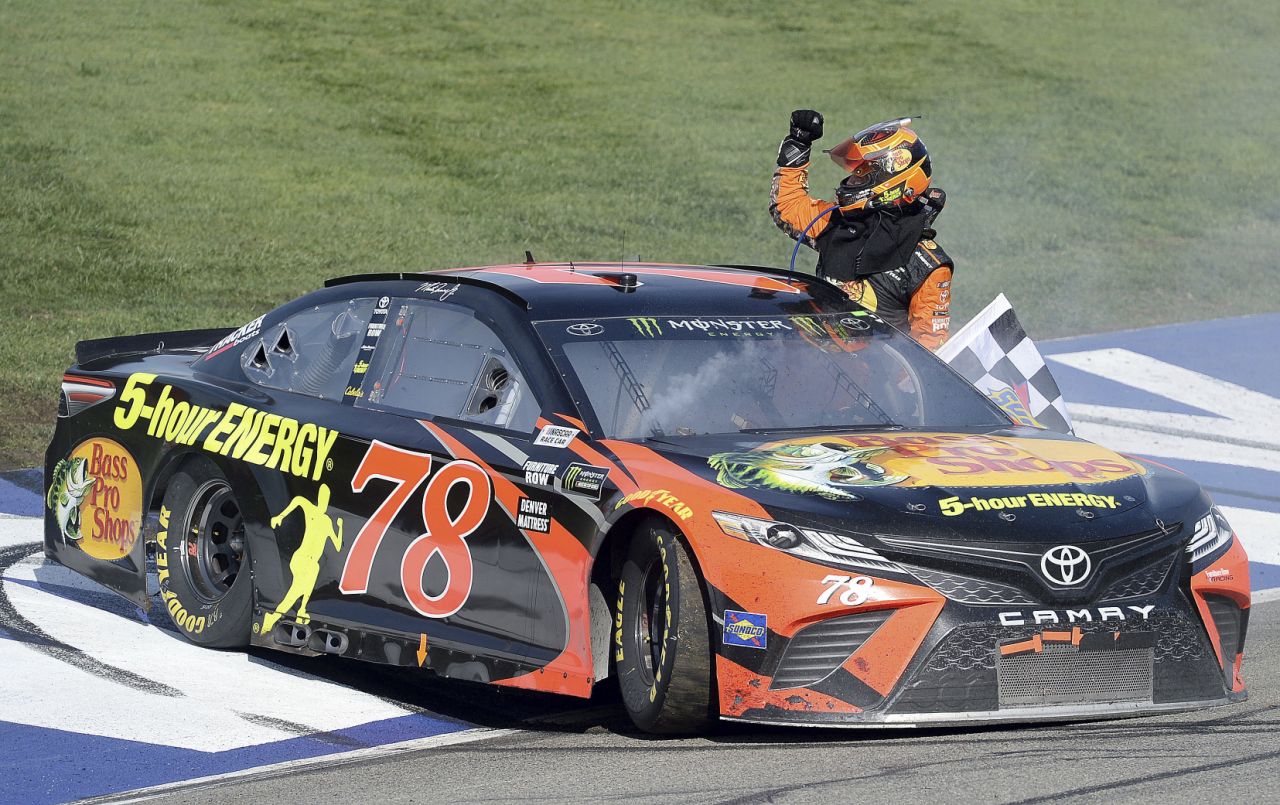 The win was the first for Truex on the Monster Energy NASCAR Cup Series this season. Truex, the defending NASCAR Cup Series champion, currently holds the lead in the series standings with 216 points after finishing in the top 5 in four of the first five races of the season.
Harvick Crash Derails Winning Streak
The victory also snapped a streak of three straight wins for Kevin Harvick. His chances of winning again were derailed by a crash during the 37th lap of the race. Harvick would manage to take his car to the finish line, finishing in 35th place to earn two points in the cup standings.
"I went down to side-draft and [Larson] was coming up and we touched, and it just knocked the thing to the right and spun out," Harvick said about the crash. "I think that's my fault for coming down the racetrack right there and trying to side-draft…I was just trying to get a little too much right there."
While Truex's team was more than happy to take the win, they did say they were disappointed not to be able to go toe-to-toe with Harvick down the stretch.
"I think we would have had something for him today," said Barney Visser, owner of Truex's Furniture Row Racing Toyota team.
Truex started the race on the poll and won both stages of the race. The final lead change came with 32 laps remaining in the race when Truex passed Kyle Busch, who would end up finishing in third place. Truex won 125 laps overall during the race.
Team Truex Rolling
For Truex, the result helped put to rest doubts that his team had lost the magic that brought them a championship in 2017.
"This was a reassurance that what we're doing is working," he said after the race. "It just feels good to win. I don't really worry about who is winning or who else is fast."
The result leaves Truex nine points ahead of Kyle Busch in the NASCAR Cup Series standings, with Joey Logano in third place. Harvick's disappointing finish dropped him to seventh place overall despite having three wins in the first five races of the season.
Despite the result, Harvick remains the early favorite to win the NASCAR Cup Series championship this season. At Marathon Bet, Harvick is an 11/4 favorite, slightly ahead of Truex (4/1), Busch (9/2) and Larson (6/1). Those four leaders have combined for four wins and 12 top five finishes in the first five races of the season.
The NASCAR season continues next weekend, when Cup Series drivers will compete in the STP 500 at Martinsville Speedway in Virginia.