Martin Truex Jr. came back from a pre-race inspection penalty to win the Gander RV 400 at Dover International Speedway on Monday.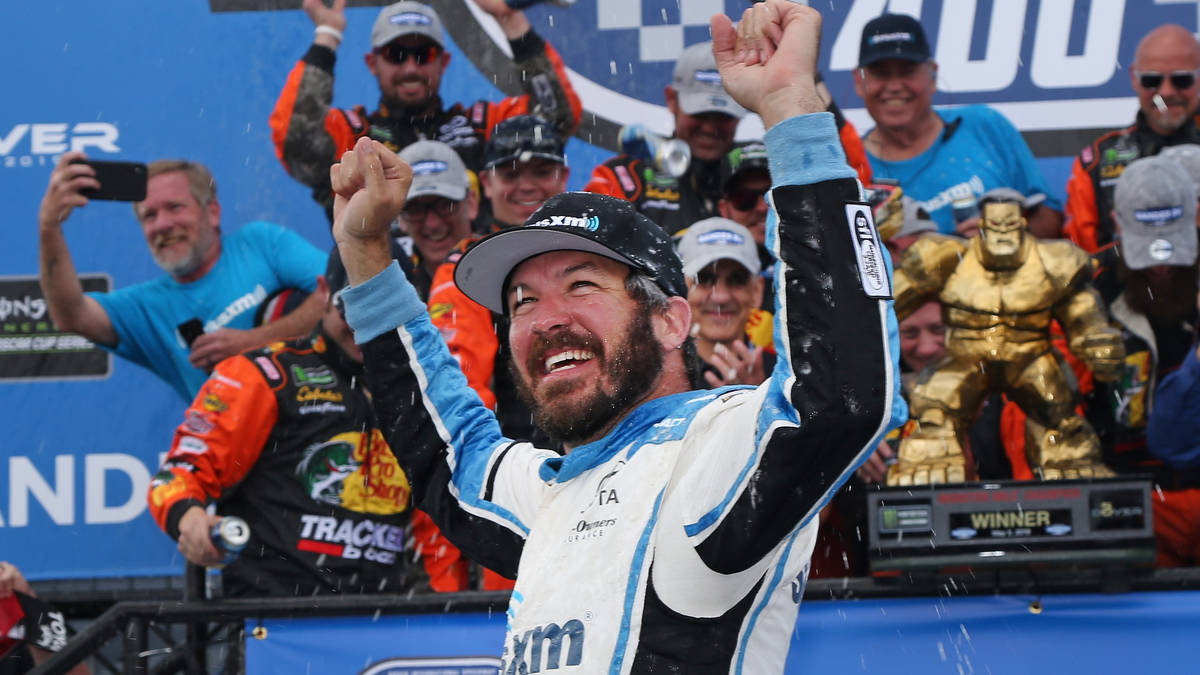 The race was delayed a day following heavy rains that postponed the NASCAR Cup Series event, which was originally scheduled for Sunday.
Pre-Race Penalty Can't Slow Truex
Truex was forced to start from the rear of the field after his car failed a pre-race inspection. But that did little to stop the 38-year-old driver from dominating the race, as he would go on to finish 9.5 seconds ahead of Alex Bowman in a blowout victory.
It was Truex's third victory at Dover in his NASCAR career, and his second win of the season.
"Man, it feels incredible," Truex said after the race. "We have one hell of a team. We came here with a new setup this time because we kind of had an older setup that we won with in 2016, and we'd been good, but not good enough."
While the end result may have been a runaway, it wasn't a forgone conclusion that Truex would win the race.
Chase Elliott took the pole position and led most of the first stage, finishing with a total of 145 laps led to top the field. But near the end of the opening stage, Joey Logano took over the lead to earn his fifth stage win of 2019.
Bowman Finishes Second, Busch Extends Streak
Alex Bowman looked poised to take the second stage of the race, but that's when Truex began to take control. On the final lap of Stage 2, Truex passed Bowman to take the lead and grab his first stage win of the season.
It was an advantage that Truex would extend as the race wore on, and with about 40 laps remaining, the eventual winner had opened up a nearly insurmountable advantage – one that would only grow larger lap after lap.
"I promise it wasn't easy," Truex said afterwards. "It was a lot of work. It was tough. This race car, man, it was just incredible."
While Bowman didn't grab his first win of the season, he still saw the second-place finish as a positive sign for his team.
"We at least had a shot at it. It's really all you can ask for," Bowman told reporters. "We had a miserable start to the season. We really did a good job resetting in the off week."
Behind Bowman, Kyle Larson, Kevin Harvick, and Elliott rounded out the top five.
Kyle Busch finished in tenth place, which ranks as one of his worst performances of the 2019 season. But it was still good enough for the NASCAR Cup Series leader to tie the record for the most consecutive top-10 finishes to open the season. Busch has now placed in the top 10 in the first 11 races of the year, tying a record set by Bud Moore in 1990.
Busch is currently five points ahead of Logano in the series standings, leads the field in wins (3), and is tied for the NASCAR Cup Series lead in top-five finishes (6) and stage wins (5).